This has been an odd month. We've taken half the month of school for being between terms and Stringbean's birthday, and we're quite out of the habit. I've been doing lots of housekeeping and sewing, and frankly not much else.
Sewing
I've already regaled your with all my current hexagon based projects. I won't review them here except to say that MiniMighty's quilt top is done: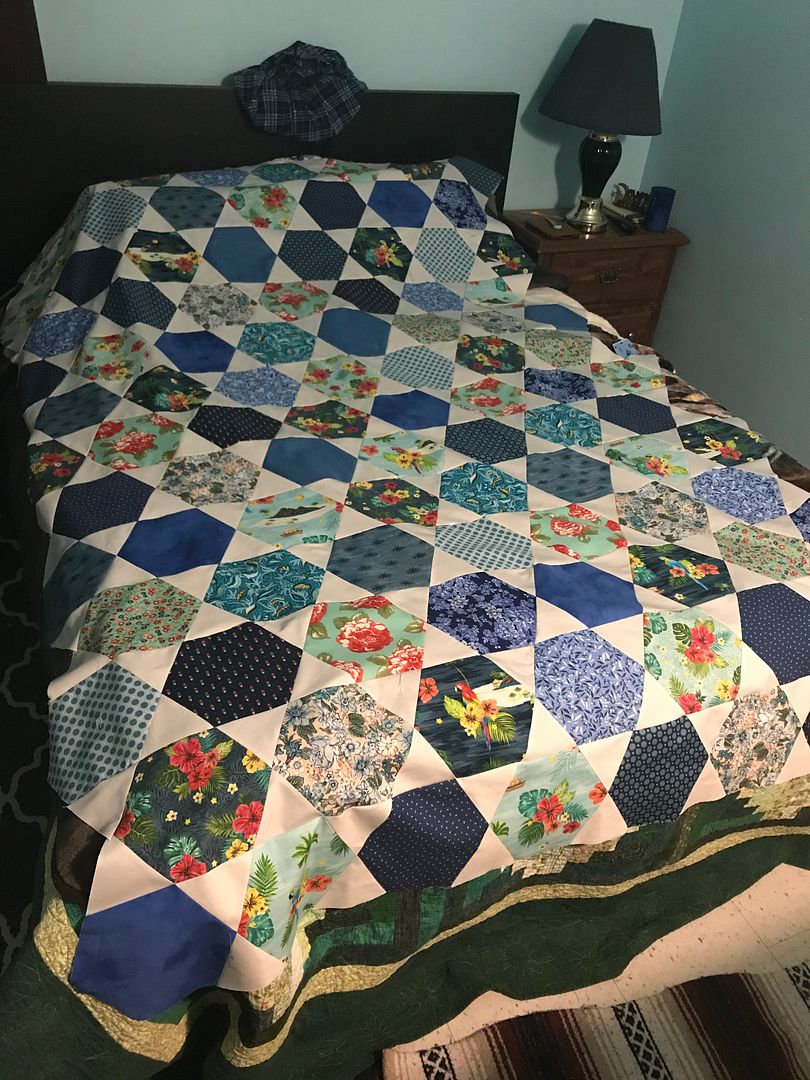 And the finish line is in sight with my EPP glueing. Probably 400 more pieces to go, which is still a lot. I've sorted them into groups that will be sewn into units, which is exciting.
Knitting
The Big Thing that happened this month was that my new pattern, The Thaw, was released. The pattern is on ravelry, my guest blog post is on the KDD website, and I did a blurb about it here too.
I'm pleased to say that it's gotten a fine start, and has me dreaming all sorts of dreams for designs. I'm so thankful to Kate and her team for making this happen.
For the present, though, my knitting commitment is all about stash. I'm going to bust through all my sweater quantities or die trying.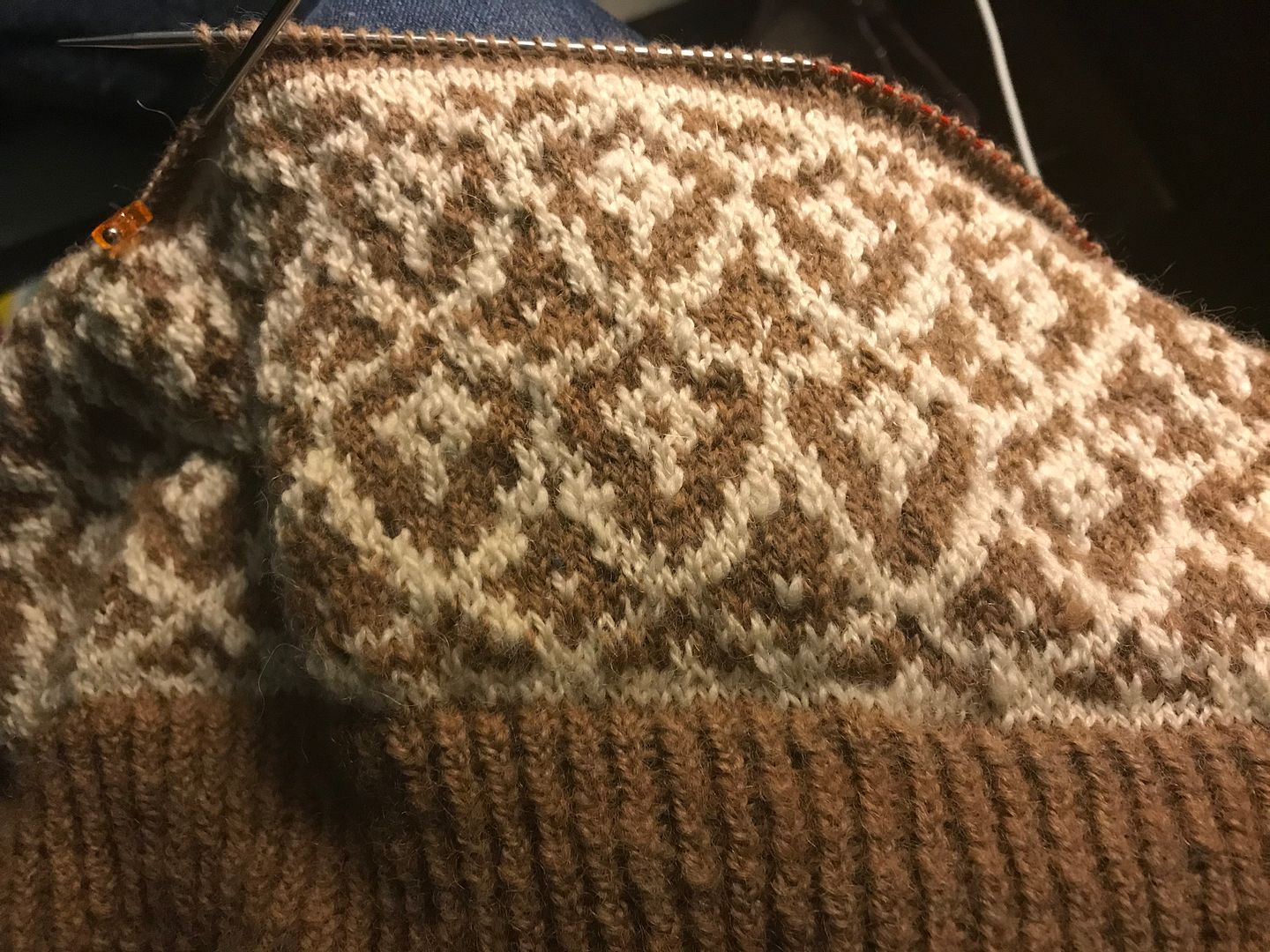 When I took this photo, I reflected that the length it took me to complete this fair isle section of this steeked sweater is exactly the length of time between COVID needles. Both times I went into the vaccination clinic, I brought this project. The first time, I was on the first rows. The second, I was just past the fair isle and starting the waist decreases.
While I was in the fair isle section above, I needed some plain knitting, so I cast on this Carbeth Cardigan (another KDD design). It's made with some wool I was given by the thrift store. A priest can't have too many black sweaters, don't you know.
My main plain-knitting time these days is when I'm reading Stringbean her schoolbooks, so i haven't gotten far with these over the last two weeks. But school starts again tomorrow, and this will be an upside.
Spinning
In the evenings, for a while I was banging away at this big spin. I'm halfway done now. Two more contrast colors to go and two more skeins of black.
However, since Lent started, hubby and I have been spending our evenings talking and reading instead of watching TV, so I haven't been spinning. I've been gluing hexies most recently. I just need something engaging for the eyes? Maybe I'll start again when the glueing frenzy is over.
Or maybe I'll start sewing the EPP quilt. We'll see. This is a time of year when I'm likely to go easy on myself for making something random and colourful, rather than working away at all the long-term projects that happen to be natural-coloured or black.
What are you doing for self-care this time of year? We've learned better than to hope for spring at this stage, but it's already lots lighter outside. Maybe in a few weeks it'll be warm enough to start the skidoo and go to the cabin for a few days?