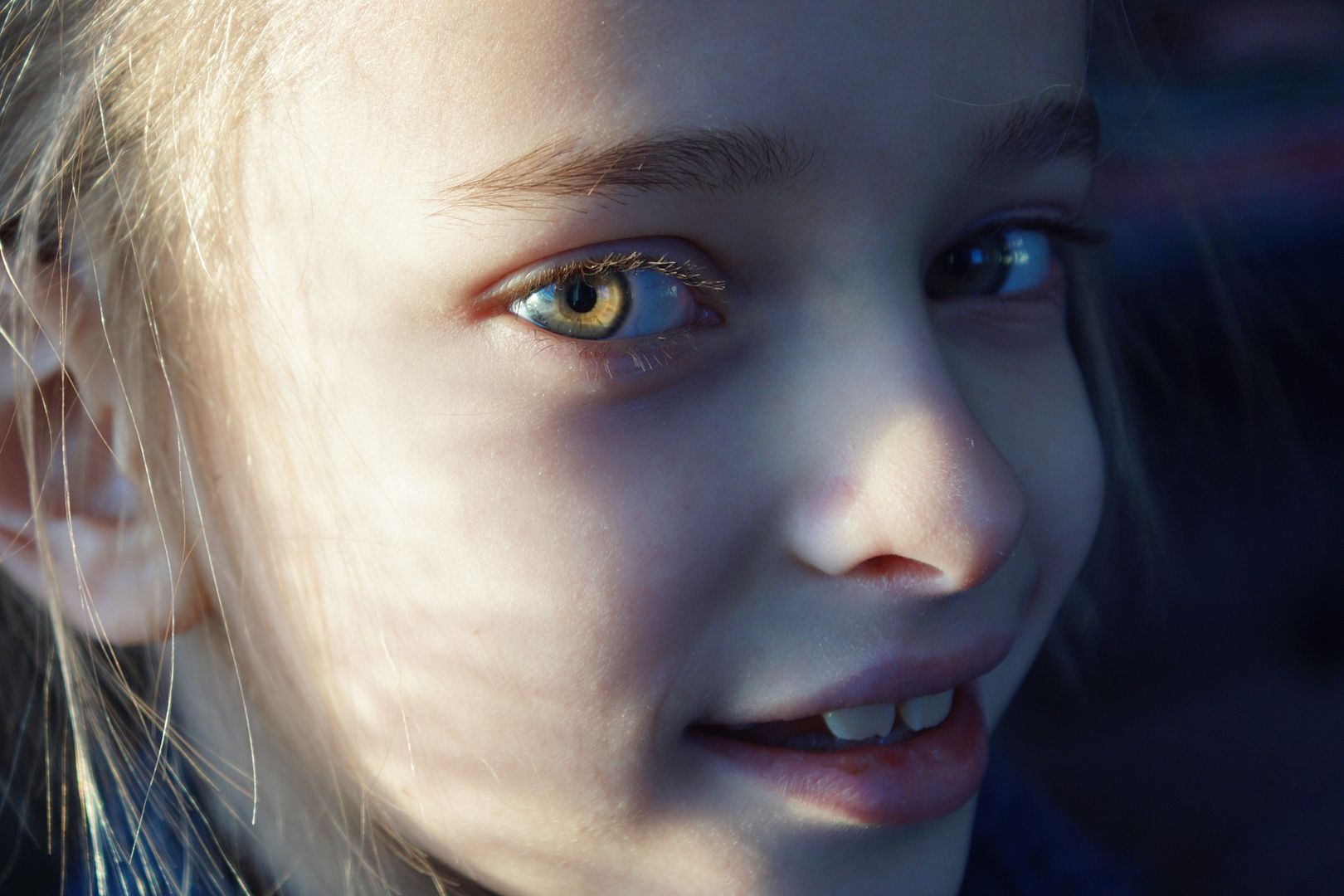 On Wednesday, my golden girl turned eight years old. It's perfectly symbolic of Stringbean's year that she made her own birthday cake.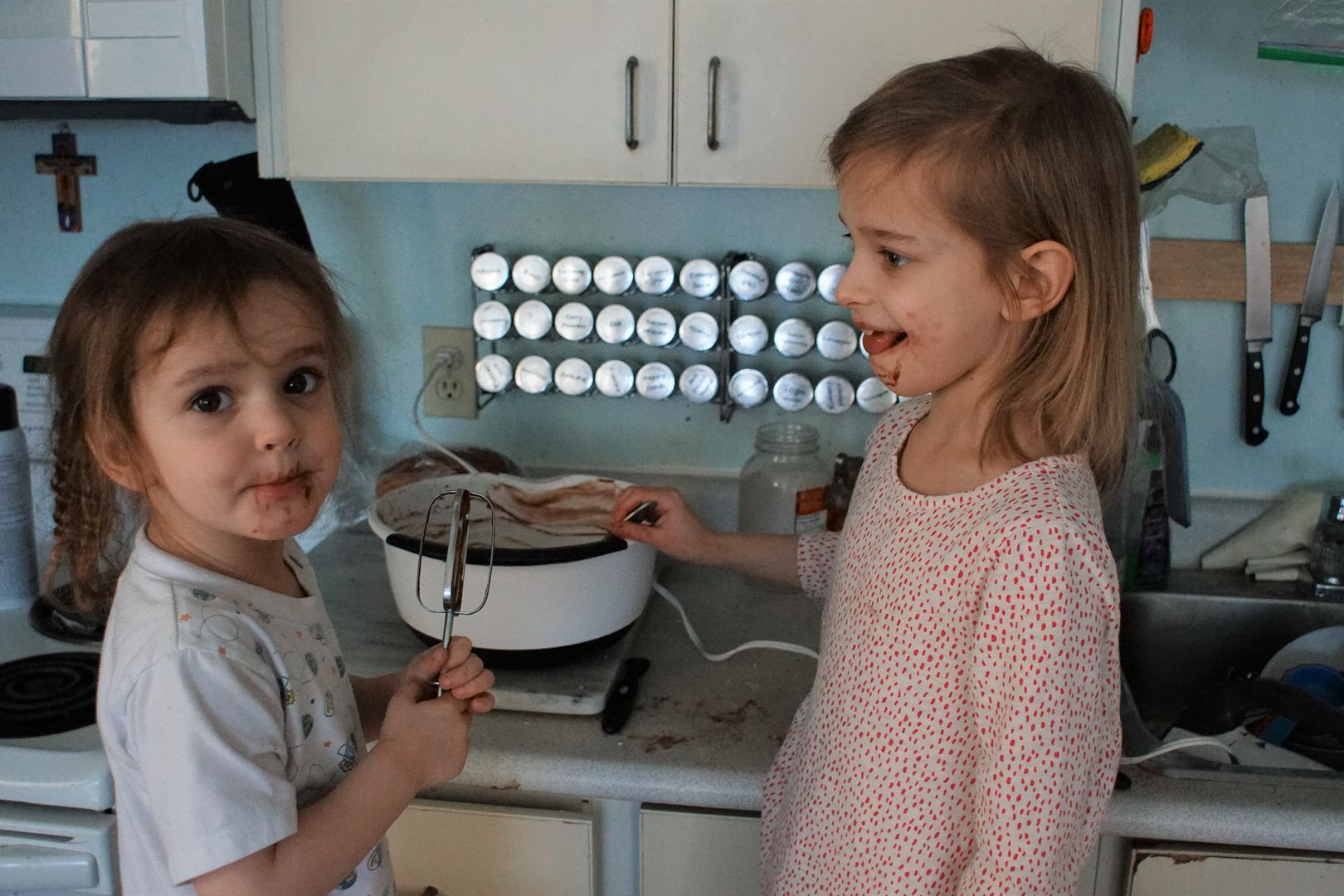 I gave a few directions, put things in and out of the oven, and did the dishes, but other than that, it was all her. She designed the cake shape and frosting. I did most of the decorating, but just because my icing turned out too hard for her to pipe.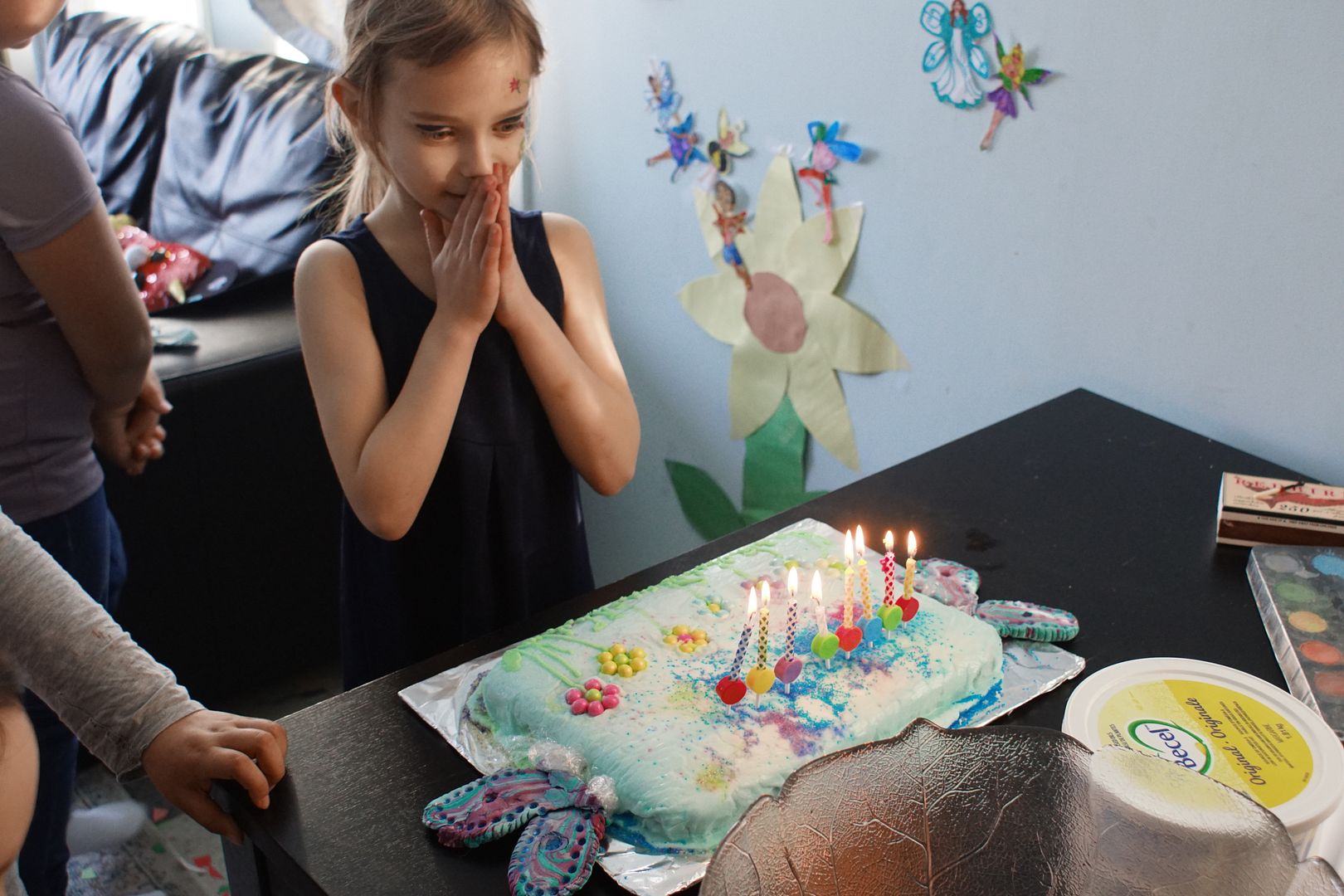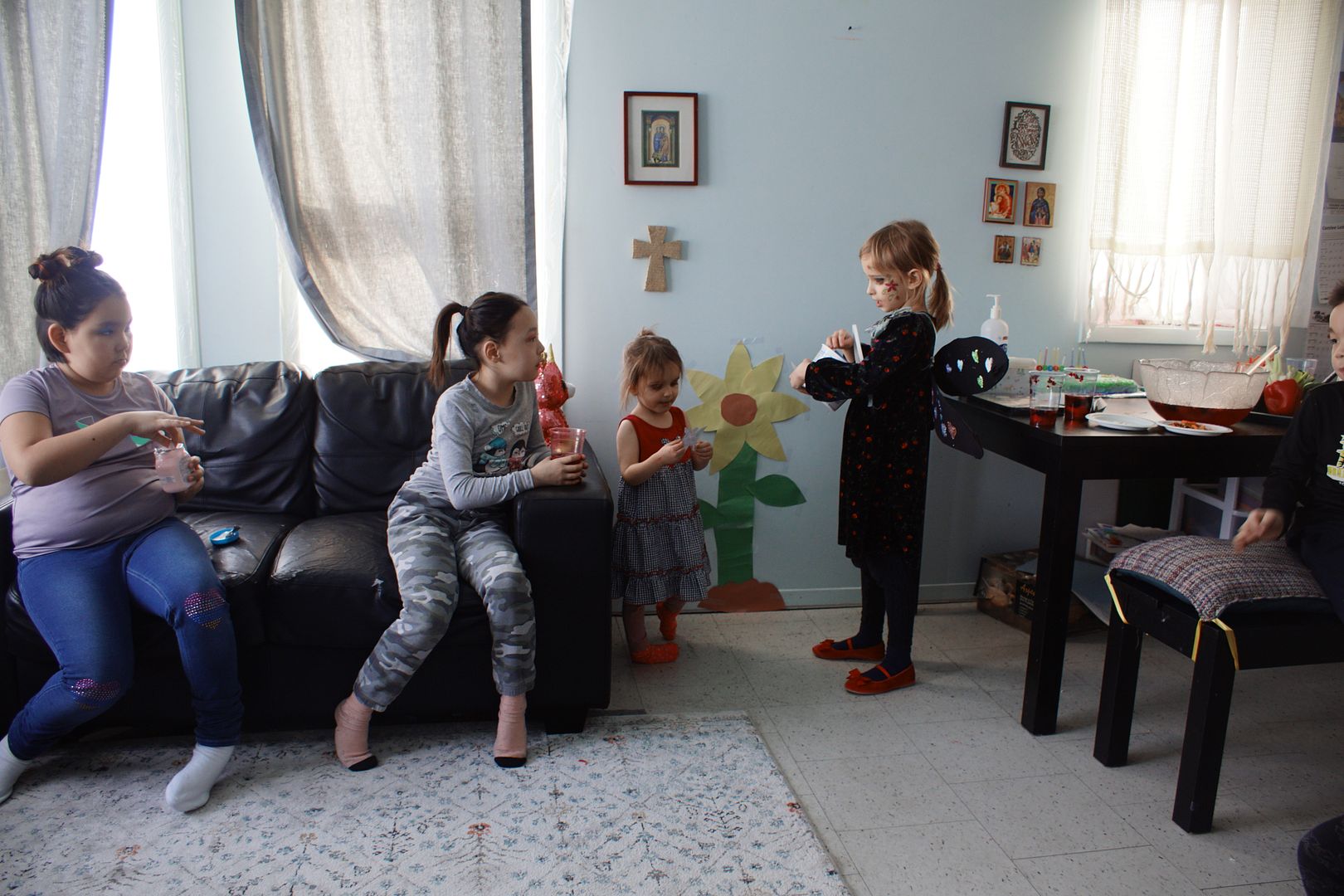 She planned her party (including games), delivered invitations, and led the games pretty much herself. It was wonderful seeing her glow with confidence as she helped her friends.
This year we've seen her grow into a young lady who shines with happiness. She is single-minded in her goals; I've learned to get out of her way whenever I can. At the same time, she is willing and helpful and kind, and genuinely does her best to do right. Her helpfulness has turned a new page in my day-to-day life. Best of all, her faith has grown, and we see that reflected in her thoughtfulness and her big heart.
I'm so thankful we got to spend lots of extra time together this year. I love you, my bean.