This post is part of a spin-along through 51 Yarns by Jacey Boggs Faulkner, in the Wool n' Spinning community. For other posts in this series, check here.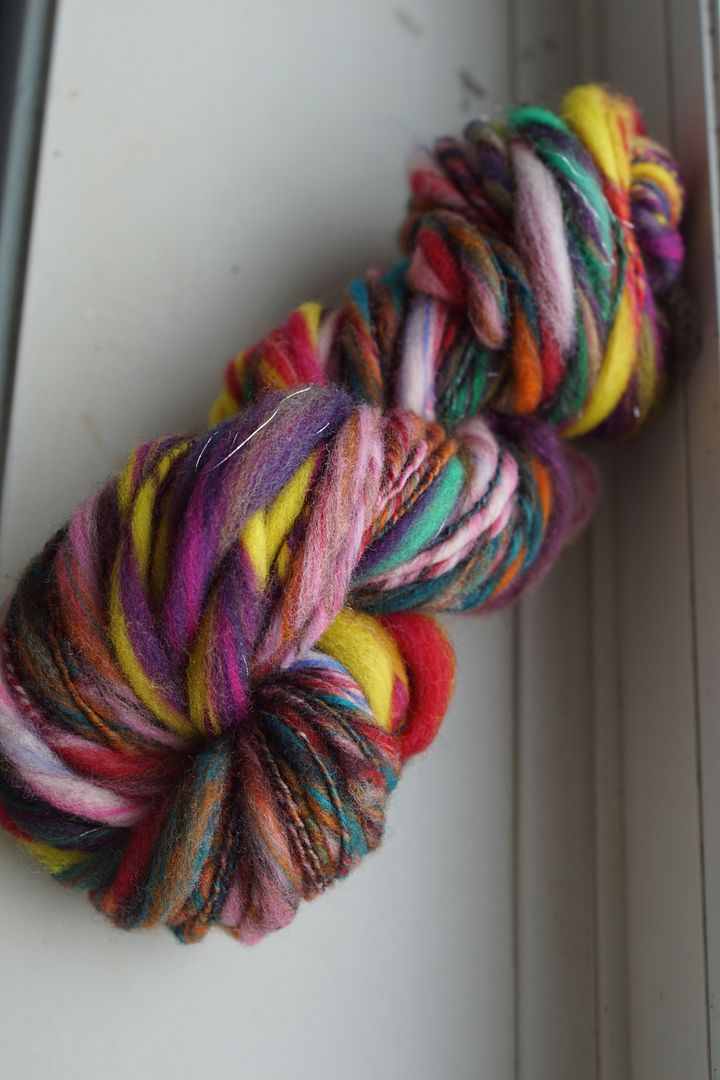 Oh my, was this yarn ever fun. (As an aside, have you noticed kids using the word "ever" to mean "very"? Or is that just up here?)
Thanks to Rachel's informative demo video on the subject, I felt confident to give this yarn a go, even though I was constrained to use a spindle, on which I'm not very proficient. I even got pretty consistent with it, putting 3-4" between slubs. And wasn't this colourful smooth batt perfect for it? (Gemmy Batts by Hobbledehoy.)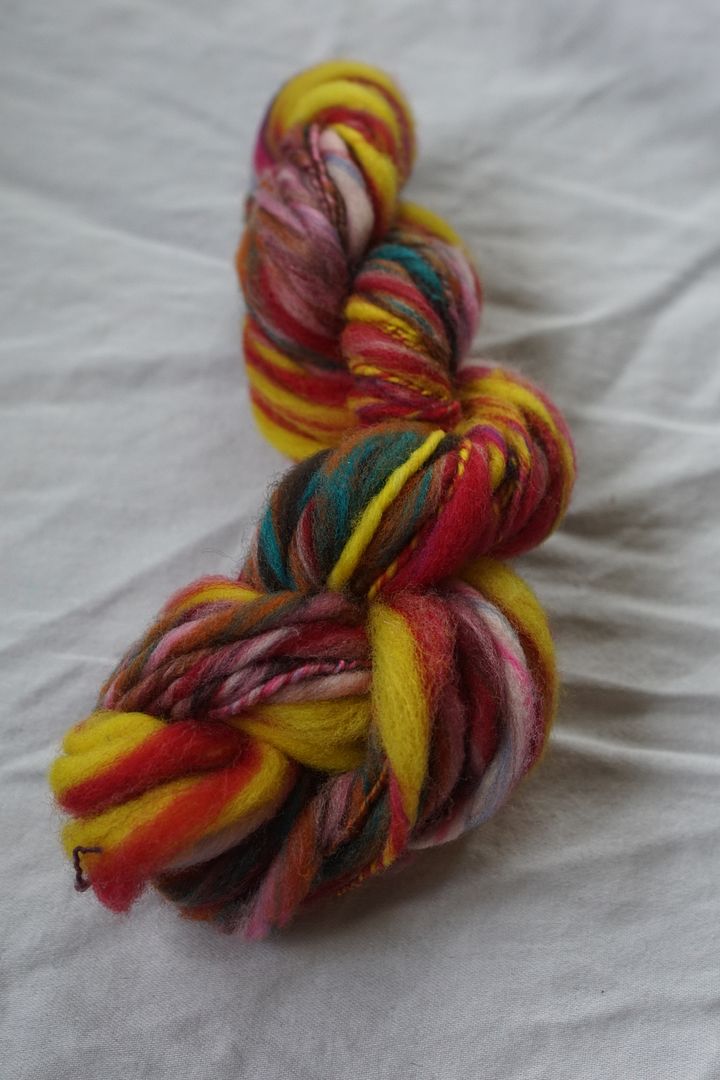 It knit up into this gloriously wobbly fabric, waving around like a three-dimensional object pushing through a flat grid. This quality is enhanced, I'm sure, by the sprongyness of the merino and the relatively small US 8s. If knit on larger needles and/or a different fiber, and blocked out firmly, the grid would open up. The parts knit from thinner sections of yarn would be see-thru.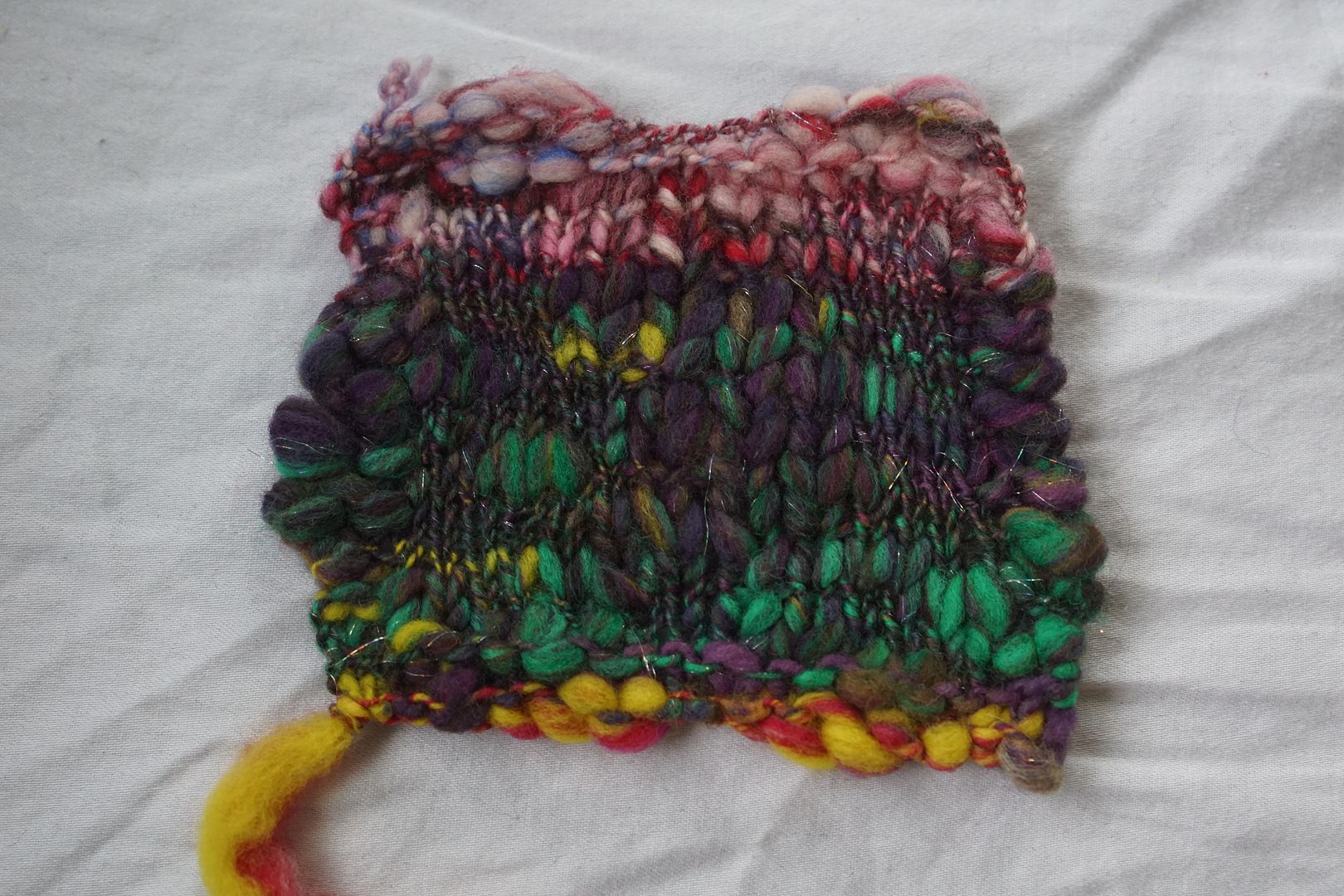 But check this out. When I started using it as weft on a thinner warp, it had a totally different and totally cool landscape effect.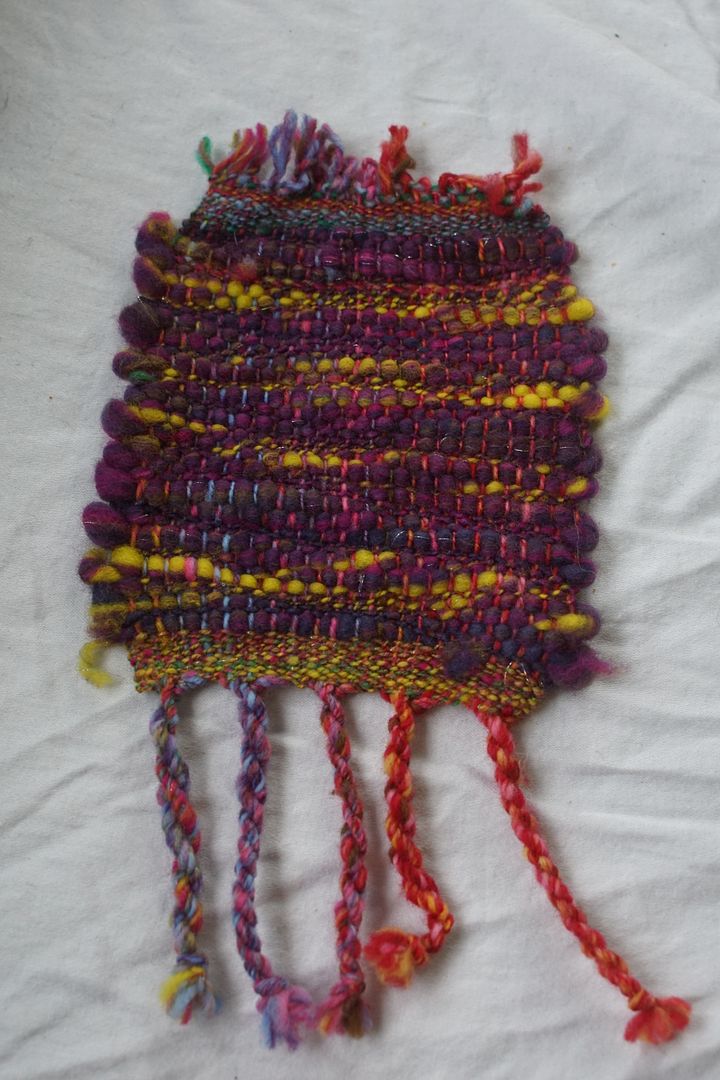 It was so fun watching the hills and valleys form as the thick and thin bits stacked on each other. How fun would it be to card up batts in the colours of a favourite landscape picture and just see how they wove up? I am very tempted to borrow a drum carder, order a zillion colours of top from someone, and find out.
Honestly there's not much I can do about this yarn except gush. This is one of the most inspiring little yarns I've made to date. I do recommend trying it.
All the stats etc for this yarn are on its Ravelry page.