Or, "Watch a pair of socks appear."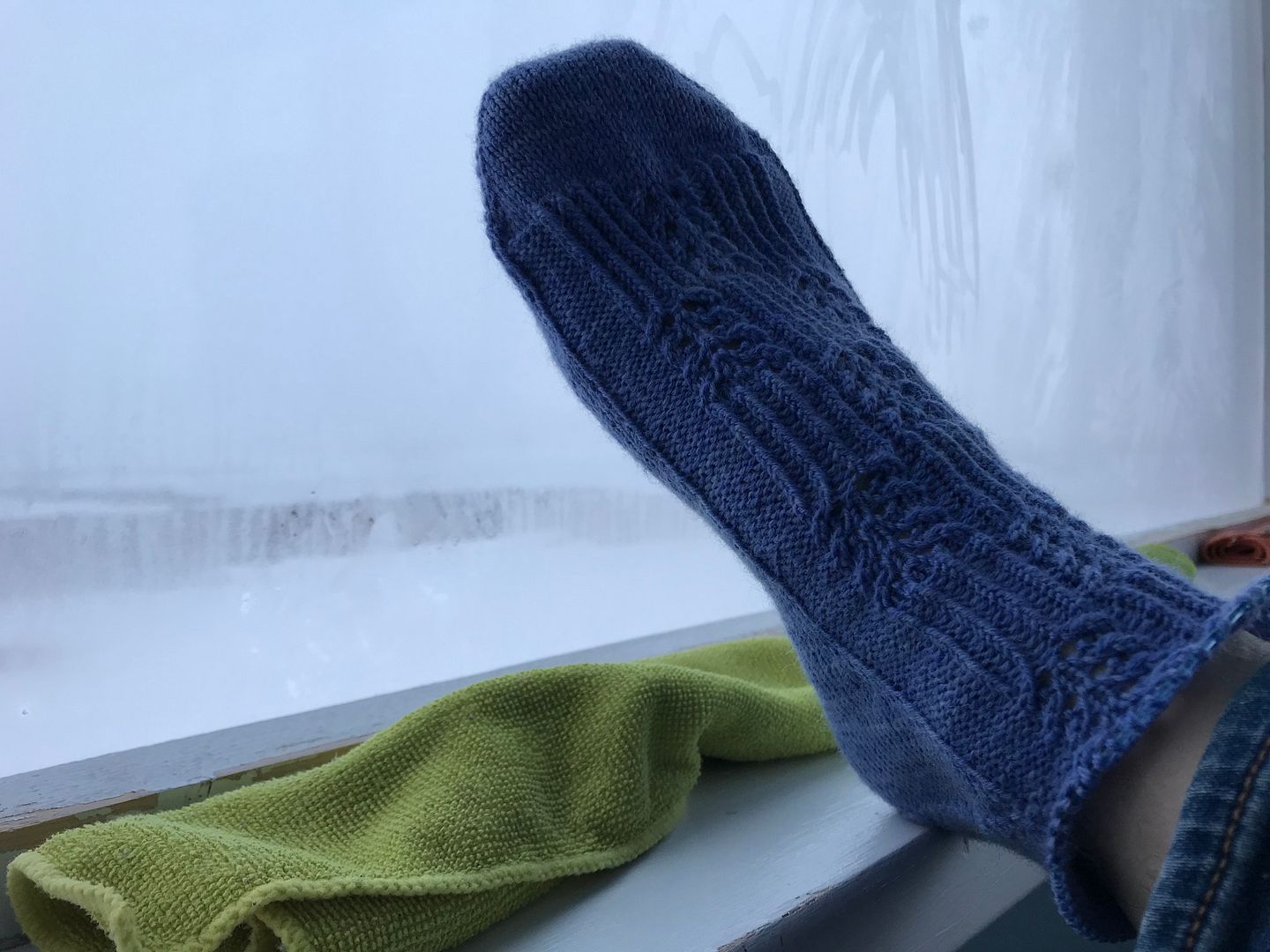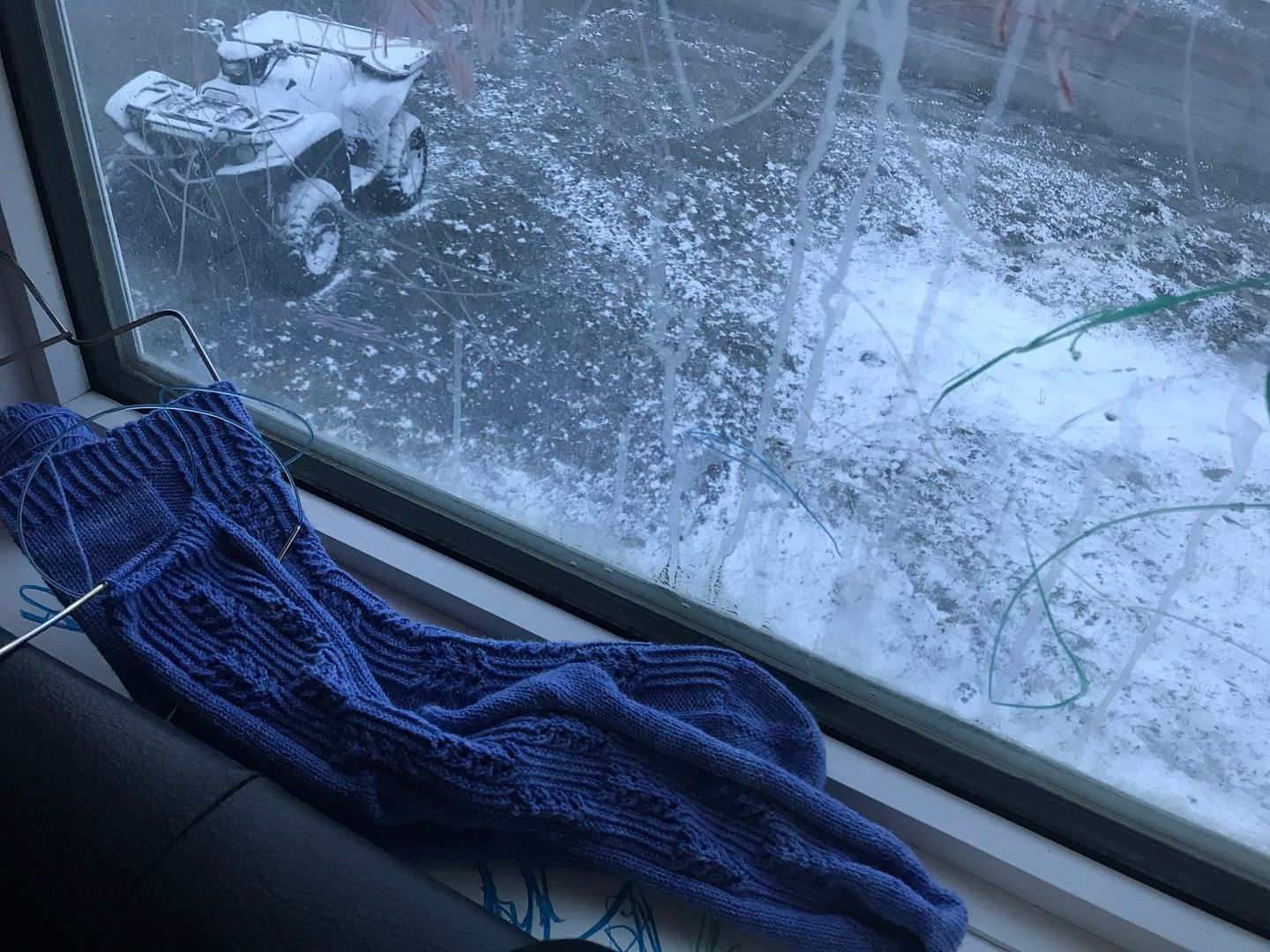 These are the "Elizabeth Montegu" socks from the new Bluestockings club by Kate Davies. It's been a while since I've knit a pair of socks, and a good while since I've knit socks that weren't plain. The pattern is a delight. It's also the first time I've knit socks as part of a club or knit-along, which made it so much fun. I can't believe that I've knit like forty pairs of socks, and I've never knit socks with a group.
I also learned a lot. Like:
1) I should have knit the smaller size.
2) I should have followed the directions to knit the toes on smaller needles.
3) There's a cool trick to mitigate knit-to-purl laddering that involves purling through the back loop and wrapping the yarn the wrong way. It doesn't work for me personally all the time, but it did seem to help between the blocks of lace and the twisted stitch columns.
The next sock pattern in the club comes out on Friday. I'll be ready to cast on!