I have a deep love for efficiency. One of the biggest draws to quilting, for me, is the way quilters have developed techniques and tools to produce huge textiles with great efficiency. The moment that I learned about chain piecing was the moment I knew I had to try quilting.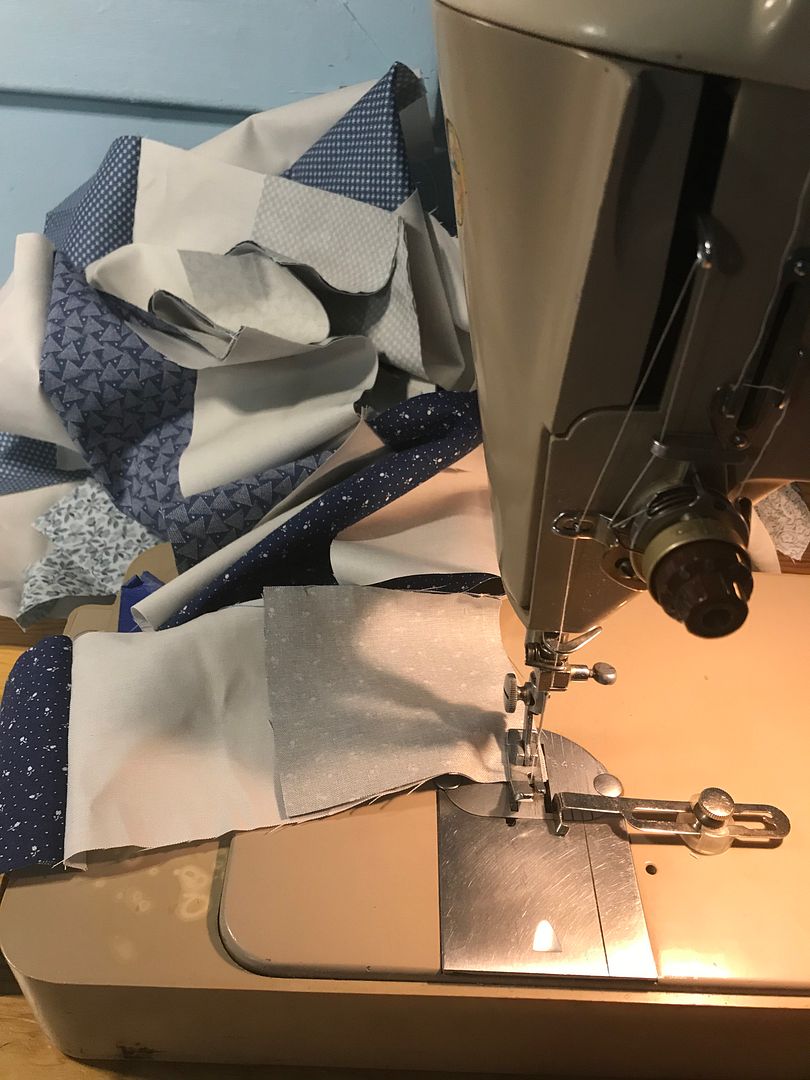 Chain piecing piles up this mess of pieces behind my machine, but I know that in that mess is hiding perfect order, easily found. After each step of sewing, I reel the chain back, clip it apart, and and recreate my piles. It's very satisfying.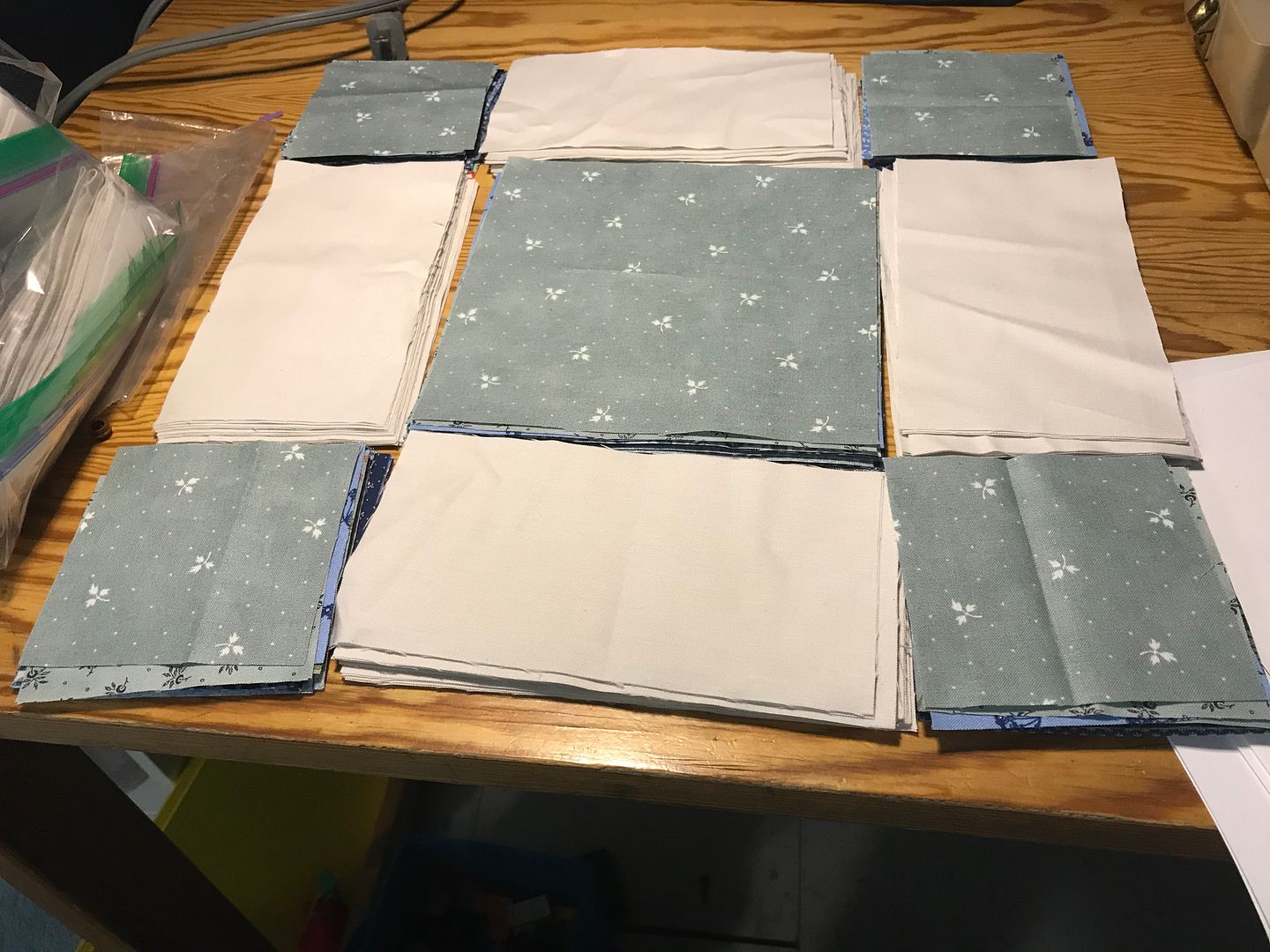 The efficiency model of quilting involves a lot of batching tasks. This breaks down a huge process into a bunch of discrete steps, which I can fit into my day at various points. Here are the steps that go into the Irish Chain block. After laying out my stacks of pieces above, first I sew two columns of blocks together: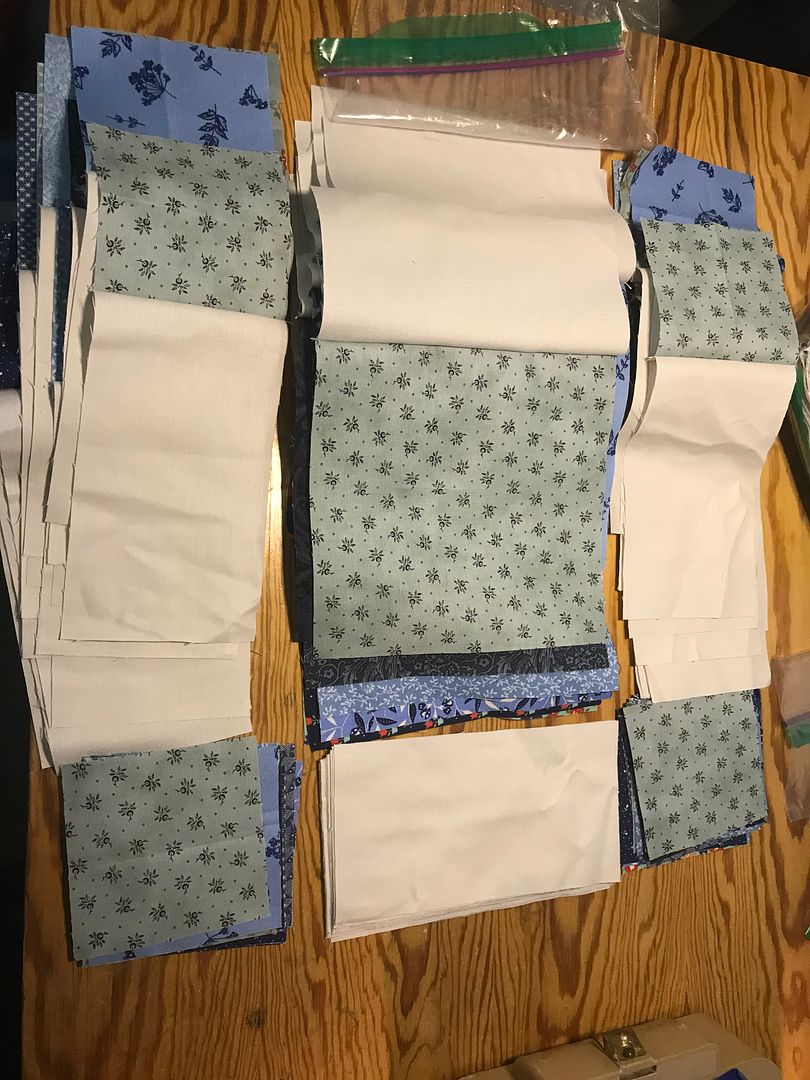 Then the third column, making strips.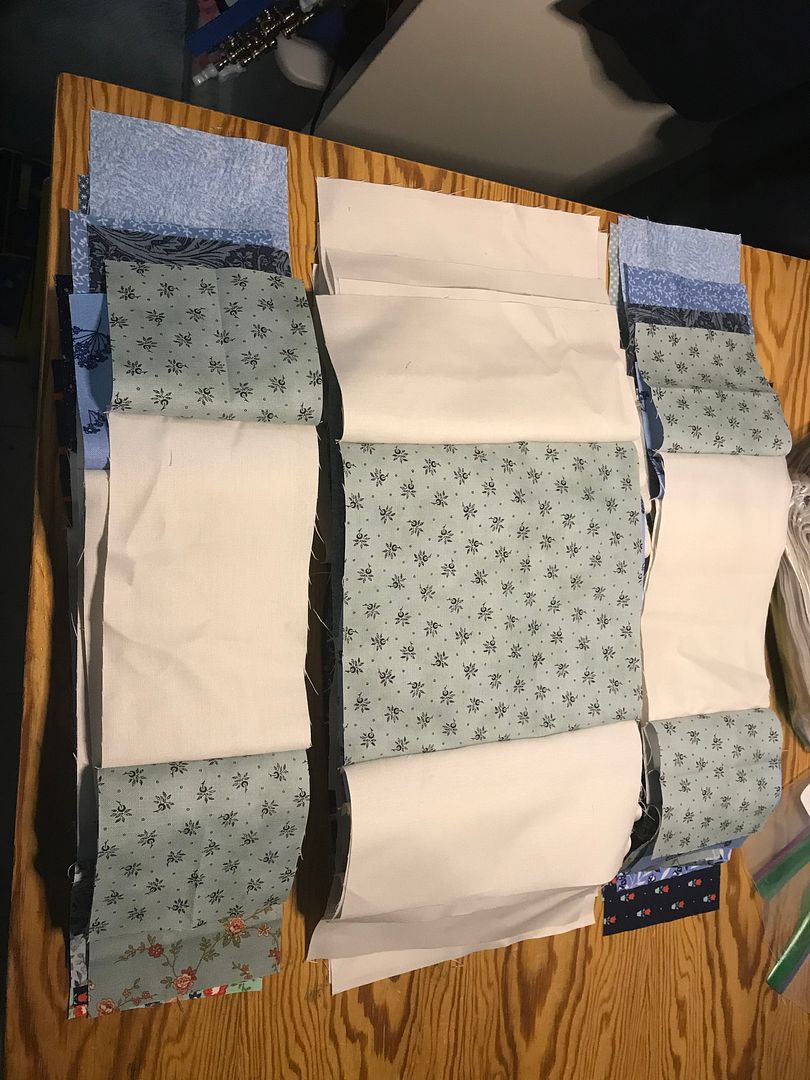 Step three is ironing those strips flat, pressing seams to the dark side.
Steps four and five join the strips together.
Step six is pressing seams again.
That's how, in two days, I went from five piles of squares and rectangles to seventeen finished nine patch blocks. So fun.
I'm following along with the first quilting class I watched on Craftsy, "Startup Library: Quilting" by Christa Watson. The pattern is called the Friendship Stars quilt and comes with the class. Next I get to the friendship star blocks themselves!