It's January, and this January seems to be the time for starting Big Projects. Back in November, I ordered a large quantity of quilting fabric, with the epic goal of making twin-sized quilts for each of my girls. The box finally arrived on Monday.
Here's what I did: I worked out how much total fabric I would need for the patterned portions of each quilt top, and the backing of each quilt. Added together, that came to 33 yards of fabric. I went to the clearance section of the Connecting Threads website and ordered one yard each of 33 blue fabrics. That way when the fabric came, the girls could all pick whichever fabrics they wanted for their quilt top design. There would be enough for all three to choose some of the same fabrics, and whatever is leftover I'll use to make some kind of pieced backing.
Does that sound like the most fun ever? Because it totally was.
In this house, pink is not the girly color. All my girls like blue, just like their dad. I gave them each a sheet of stickers, and they stickers all the colours they wanted.
They gratified me exceedingly by choosing the exact color palettes I expected. MiniMighty chose all the big bold tropical prints, and all the brightest colours (above). Stringbean (below) chose all the teals, aquas, baby blues, and navys, with a couple outliers "for a pop of color." Someone has been paying attention.
Dooner's pattern calls for a little more discernment, since it calls for a certain number of fabrics of different values. But as expected, she was happy to let me pick any fabrics to stick in front of her to put stickers on.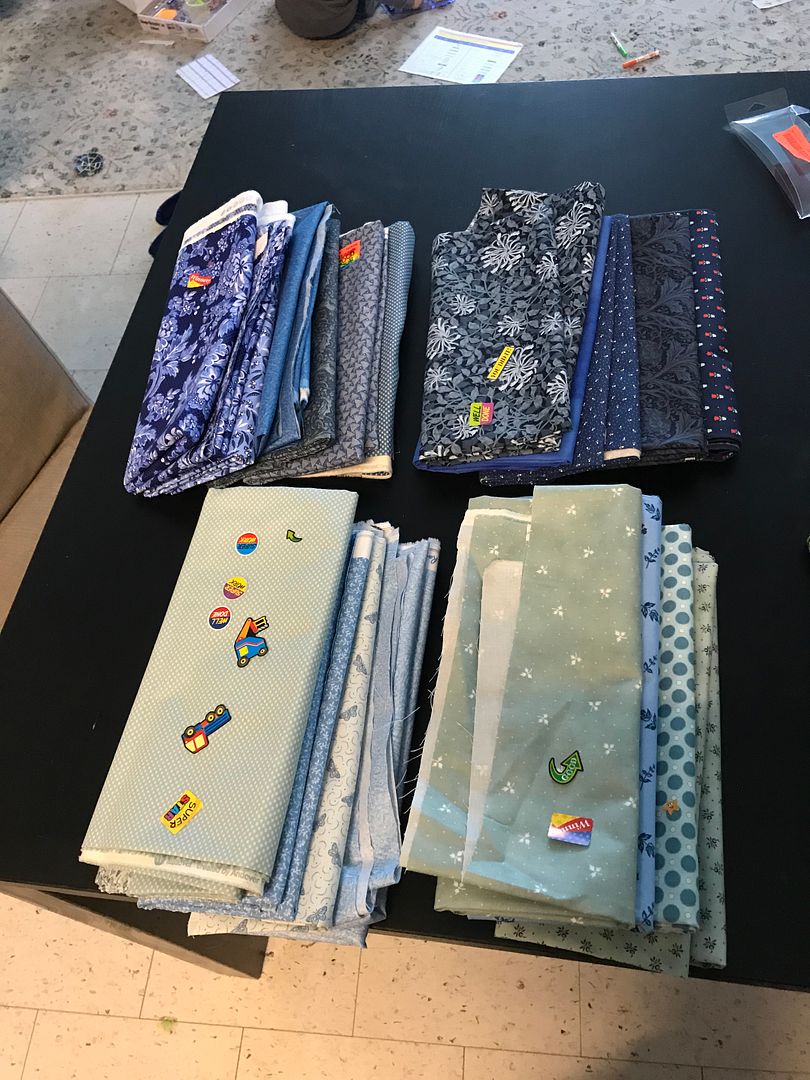 I started cutting immediately. I went ahead and cut all the pattern colours for all three quilt tops (or at least the strips; most I will subcut later). That way I can do what I like for the backings without worrying about running out.
I'm making Stringbean's quilt first, so I did all the cutting for hers. I bought the same solid "parchment" color for background fabrics for all of them. Maybe I'll have enough to put some into the backing; maybe not. Here they are, all tagged and bagged.
I do love cutting. I love how orderly and organized it is. It's pretty much my favorite part. Until I start piecing. Then that's my favorite part.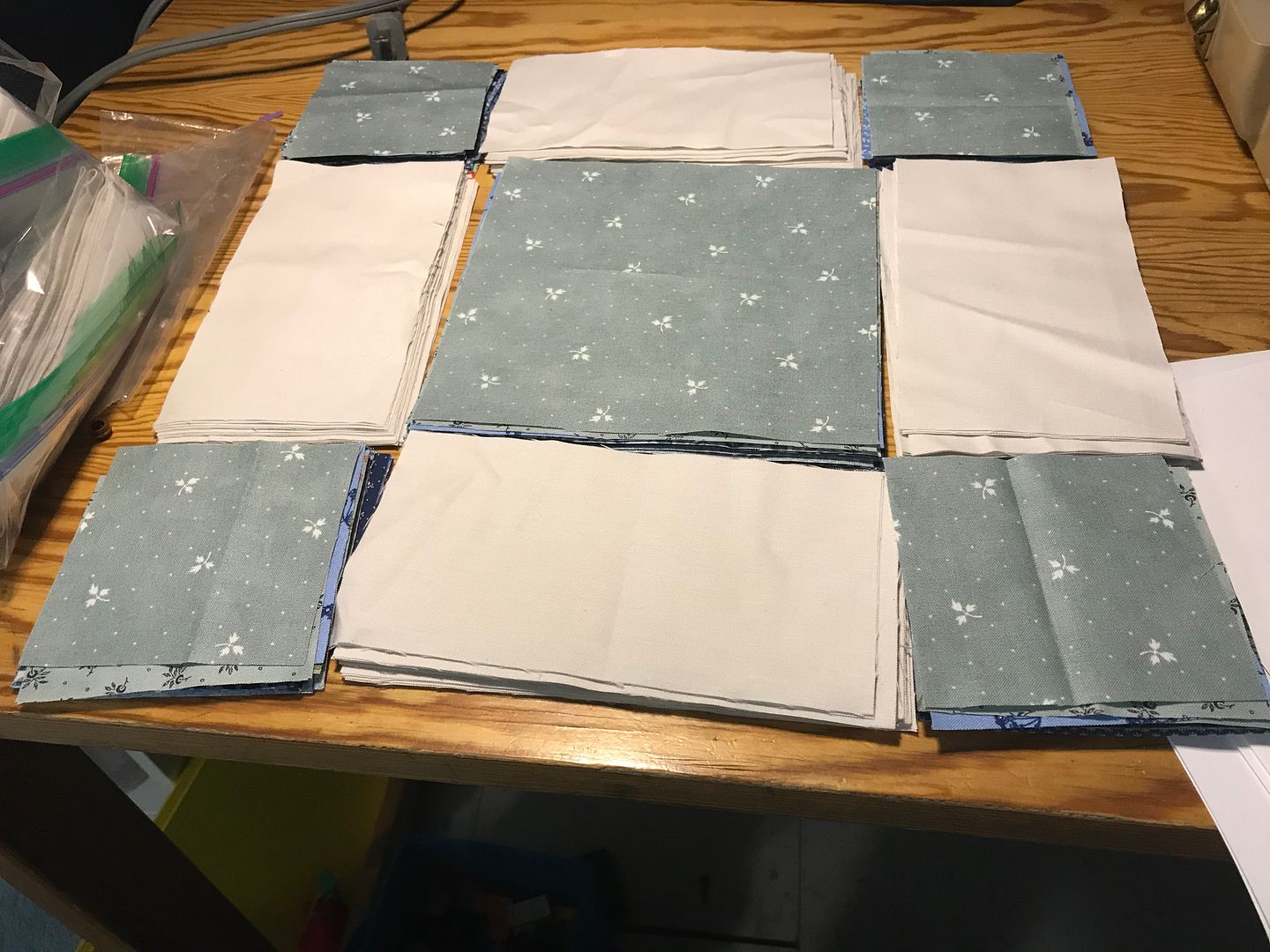 More soon when the first blocks are done!