I hope you read that in the voice of Charlie Brown, because that's how I wrote it.
At the beginning of December, I had all my crafts on the go. I had scarves on the loom, merino/silk on the wheel, a quilt on the table, and a sweaters on the go.
Then slowly, I polished them off in order of deadline. Scarves were finished and packed off, quilt was completed, spins were finished and documented. All I had left was my Inukshuk sweater. I was trapped there on sleeve island for a couple of weeks, determined to finish before the end of the year, but getting awfully bored with brown.
Meanwhile, the weather was quite cold last month. It was regularly -30 or colder, often with wind, and we had a three day blizzard right after Christmas.
Something in my brain went *snap* and I wanted to start all the things. All the COLORFUL things.
I started on my first English Paper Piecing project: a bag made from hexagons pieces together.
I started spinning the most obnoxious bright fiber in my stash: an orange batt that is destined to be a gradient.
And I cast on the long-awaited Chrysler Cardigan. It's in natural colours, but at least it has pretty color work.
(I'm not really sure about the suitability of the yarn to fair isle, though. I'm not sure if it's the high alpaca content in the yarn, or the tightness of the plying, or the looseness of my left hand in two-color fair isle, but I'm feeling very iffy about it. Will have to see if switching hands or going down a needle size does anything.)
These were all started in 2020. I'm actually a little superstitious about starting things on January 1st. I like to short-circuit the New Years Resolution anxiety by starting things a little early or late.
And I really couldn't stand it. It's amazing how one day devoted to making hexagons of fabric and gluing them to card stock was so creatively refreshing.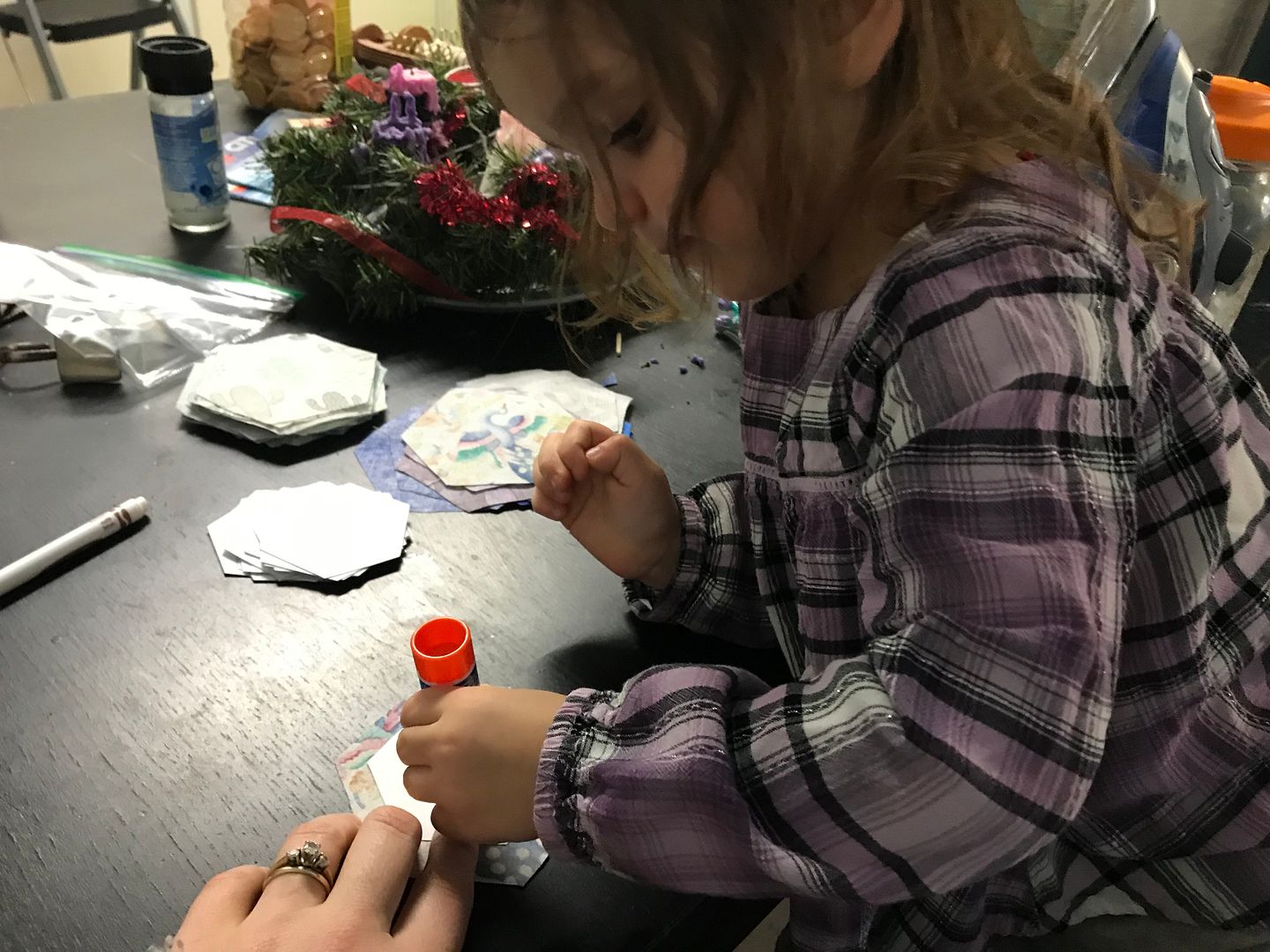 With the weather the way it is, I think I'll be making all the colorful things until March!