This post is part of a spin-along through 51 Yarns by Jacey Boggs Faulkner, in the Wool n' Spinning community. For other posts in this series, check here.
Silk is a delightful rabbit hole. It sounds like a specialized fiber, but once you begin exploring, you discover the variety in silk that just keeps going. Today I'll explore one of the more unique varieties: Pedencal or Peduncle silk.
Tussah or tasar moths (from whose cocoons are made a different kind of silk that I didn't even get to in this study) have a dark-colored stem to their cocoons which is called a peduncle. This little part can be saved and carded into a top for spinning which is almost wooly in texture, but still has the sheen and heft of silk.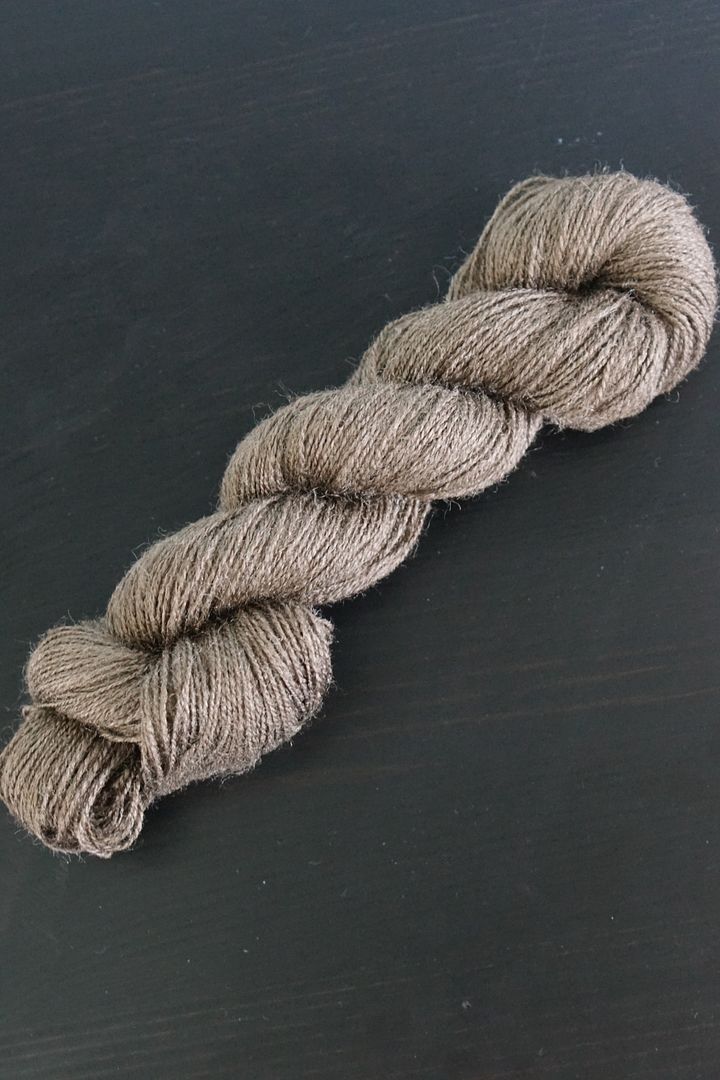 This was definitely the easiest silk to spin. It comes in a close second to the Muga in just pure delight; I do love that pewter-grey colour. It's definitely the least shiny of the silks, with a little bit of a halo, but it definitely catches the light.
It also feels different: It has the most sort of "crunch" to it. I don't dislike it, but I think I'd prefer it with a little bit of something soft blended into it.
Although I spun it up at about the same thickness as the Muga and Bombyx, it knit up larger. I assume that's the halo at work. It acts like a thicker yarn than it is. In my knitting, that translated into wider stitches.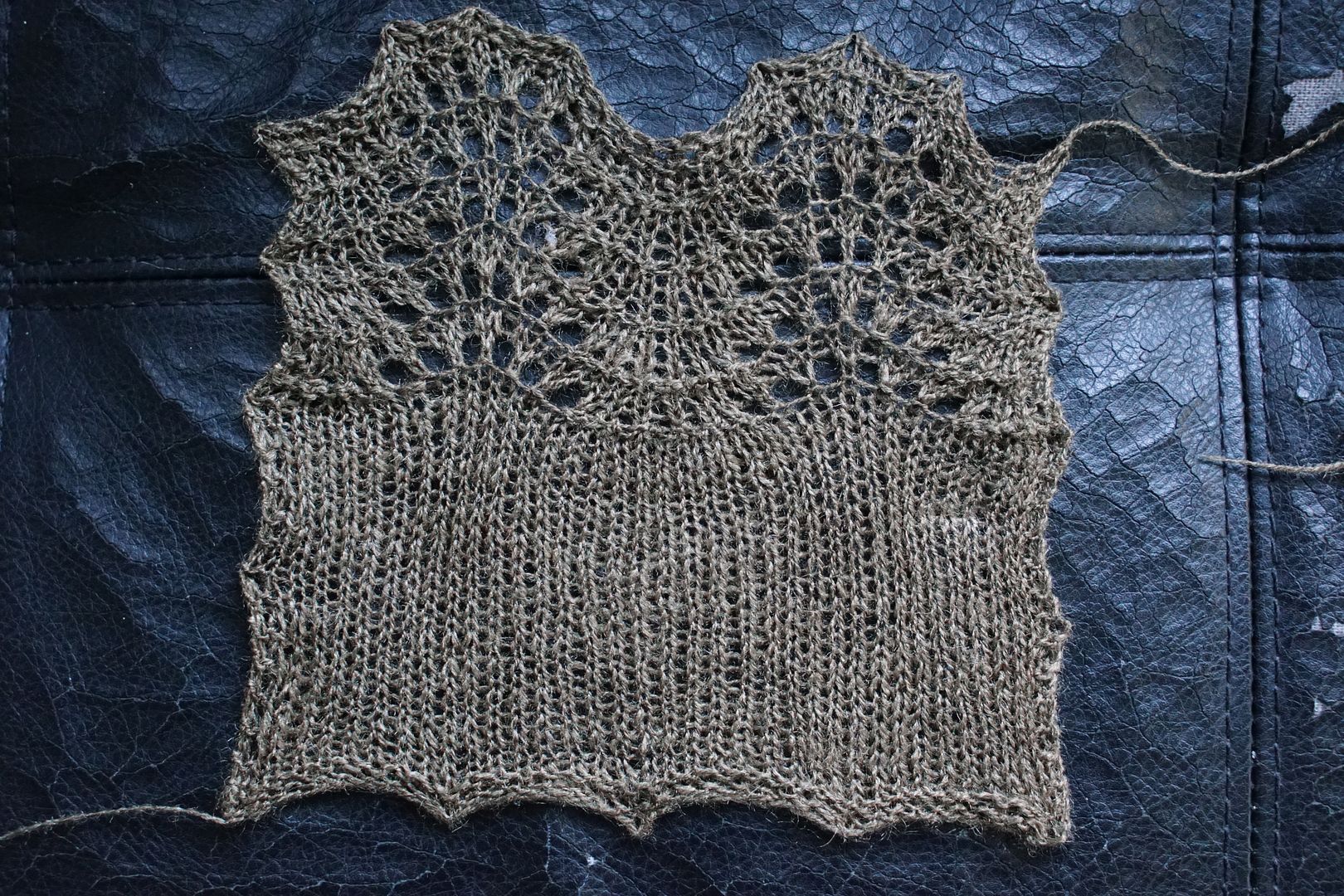 Did I mention the drape? For some reason I keep using the word "heft" in these posts. By that I just mean that it feels heavier than it looks like it should. It has substance. All the silks do, but this one most of all.
This was a lot of spinning – over 600 yards, all told, in 3 oz – but it was definitely only sticking my toe into silk spinning. I had no idea that there were such fibers as Muga and Pedencal, which have many of my favorite characteristics of silk, but with much more ease and interest in the spinning than Bombyx.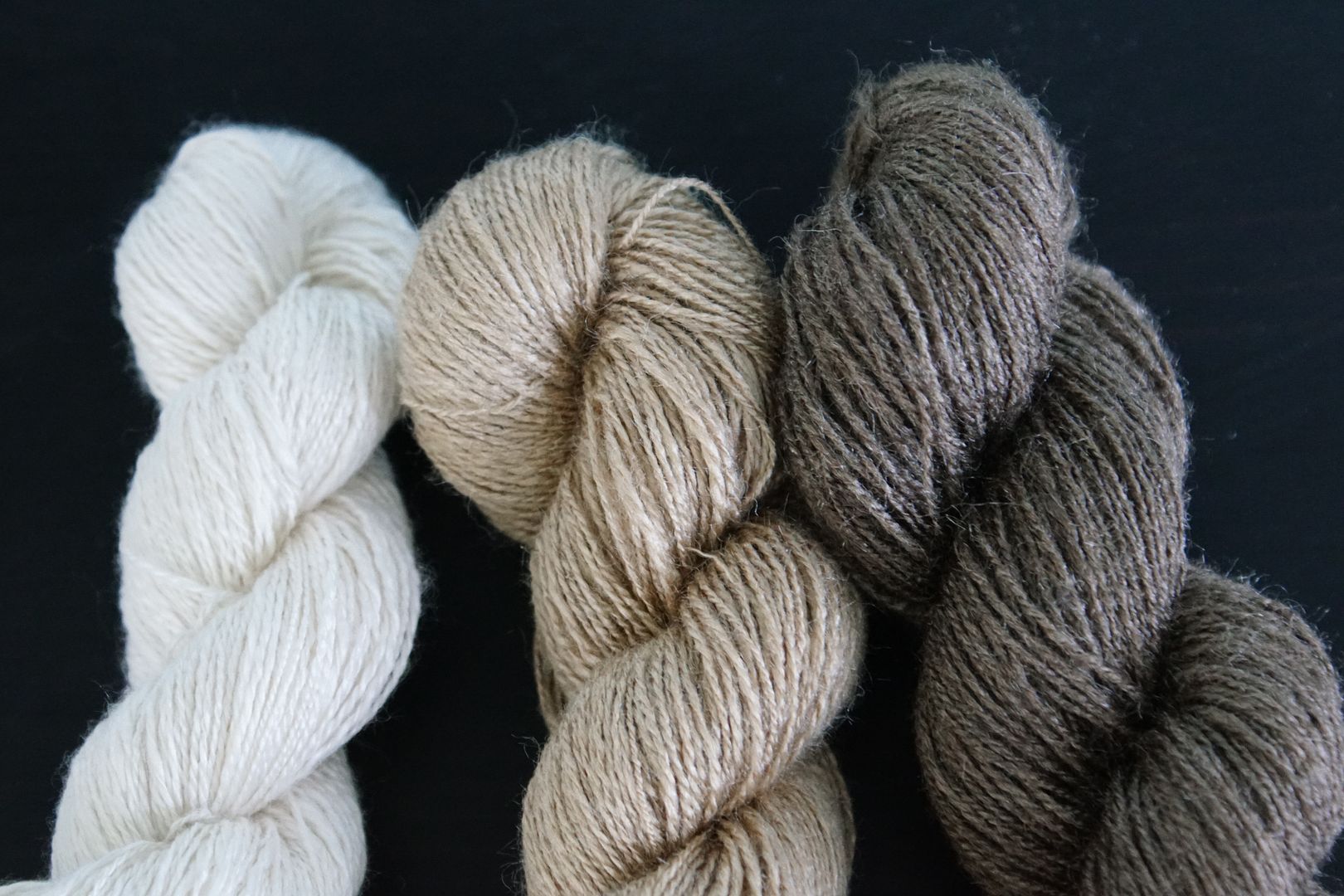 Right now, I am most curious to get my hands on some more of one of these varieties and try blending it together with Qiviut. Qiviut is one of the lightest, softest, and airiest fibers in the world, an silk would give more of a backbone to it without compromising the luxury.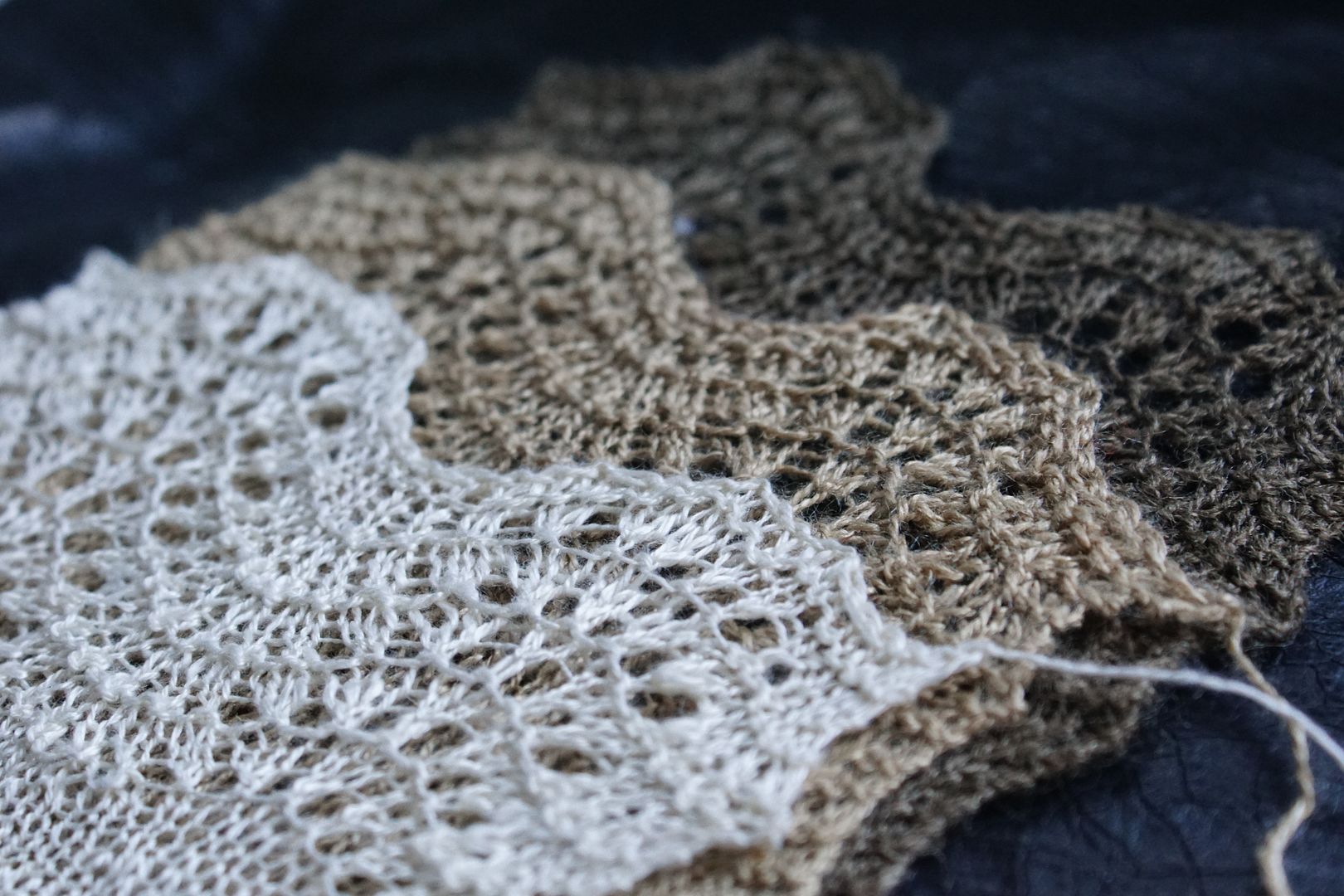 How cool that we have access to such beauty as this to run through our hands.