This post is part of a spin-along through 51 Yarns by Jacey Boggs Faulkner, in the Wool n' Spinning community. For other posts in this series, check here.
From the classic Bombyx silk which has been used globally for centuries, to a more specialized silk, which I had never heard of until I visited the Silk Weaving Studio in Vancouver. It's called Muga Silk, and it's from the Assam region of India. An Indian newspaper made a superb video about it that you can watch here.
This was easily my favorite of the silks I spun. I'm not very good at making perfectly accurate colour in my photos, but the Muga is a creamy gold that I find very inviting.
What's more, the fiber was just so pleasant to spin. I wouldn't say it was the easiest fiber ever, but it was much easier than Bombyx. I could spin short backwards from a strip of fiber, no problem. I gave it a lot of twist, putting my new high speed flyer at 30:1. I plied it on the tighter side (for silk) as well, going for a rounder yarn.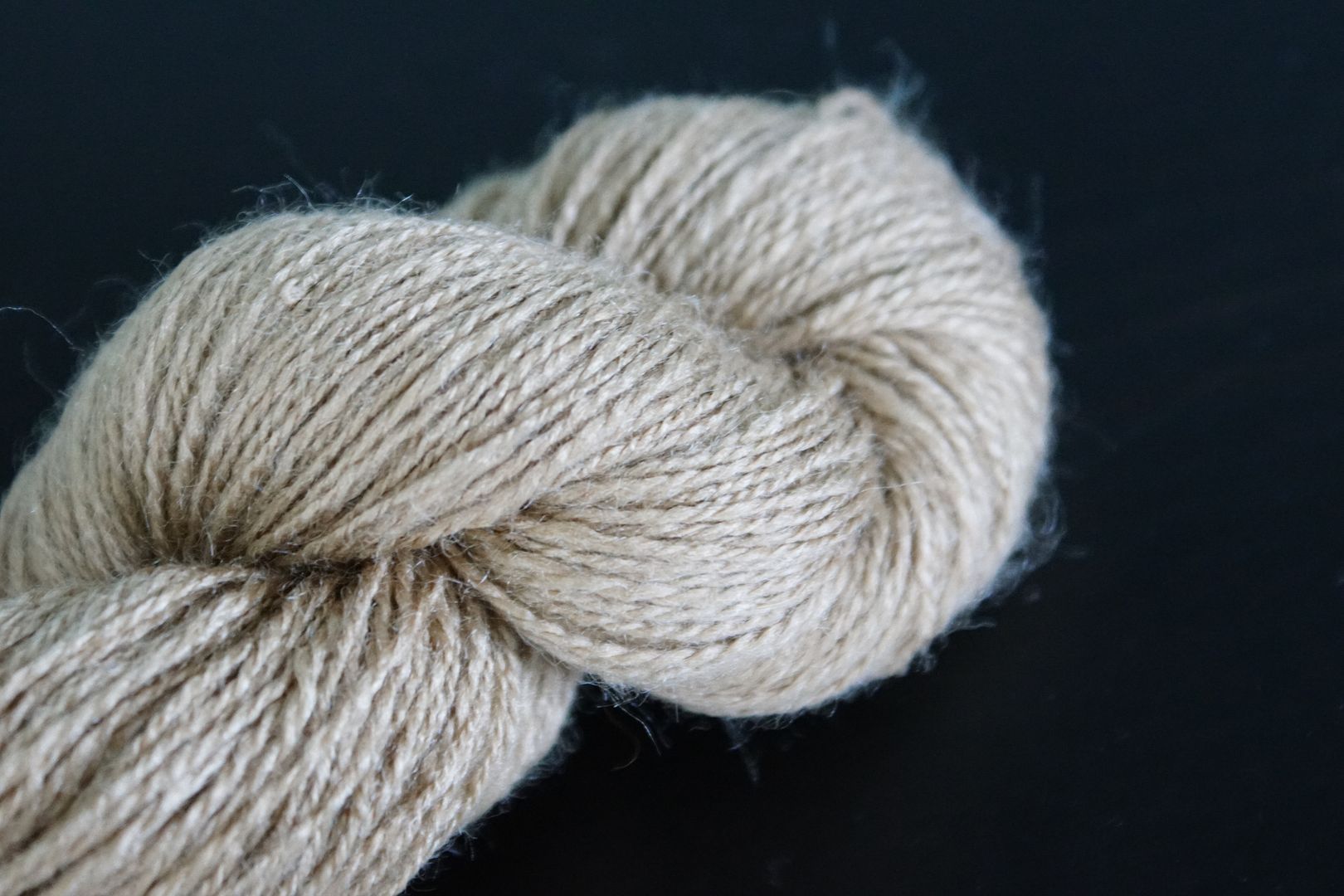 I'm very happy with the evenness of this yarn. It's even enough to look good in both stockinette and lace. It came out a bit thicker than the Bombyx; it did not want to be spun quite as fine, if you know what I mean.
Proportionately, it has a little more airiness and hairiness, and a little less sheen. But it still is shiny, and it has that silk drape and heft to it.
Unlike Bombyx, pure Muga is a silk I would happily buy again, just for the joy of spinning it. It's a very special fiber, and I'm so grateful Rachel took me to the Silk Weaving Studio and recommended it.