This cabin trip was the first time I've ever had any real success taking good pictures of wild animals. This is a catalogue of what I photographed this week – mostly birds.
Eider ducks: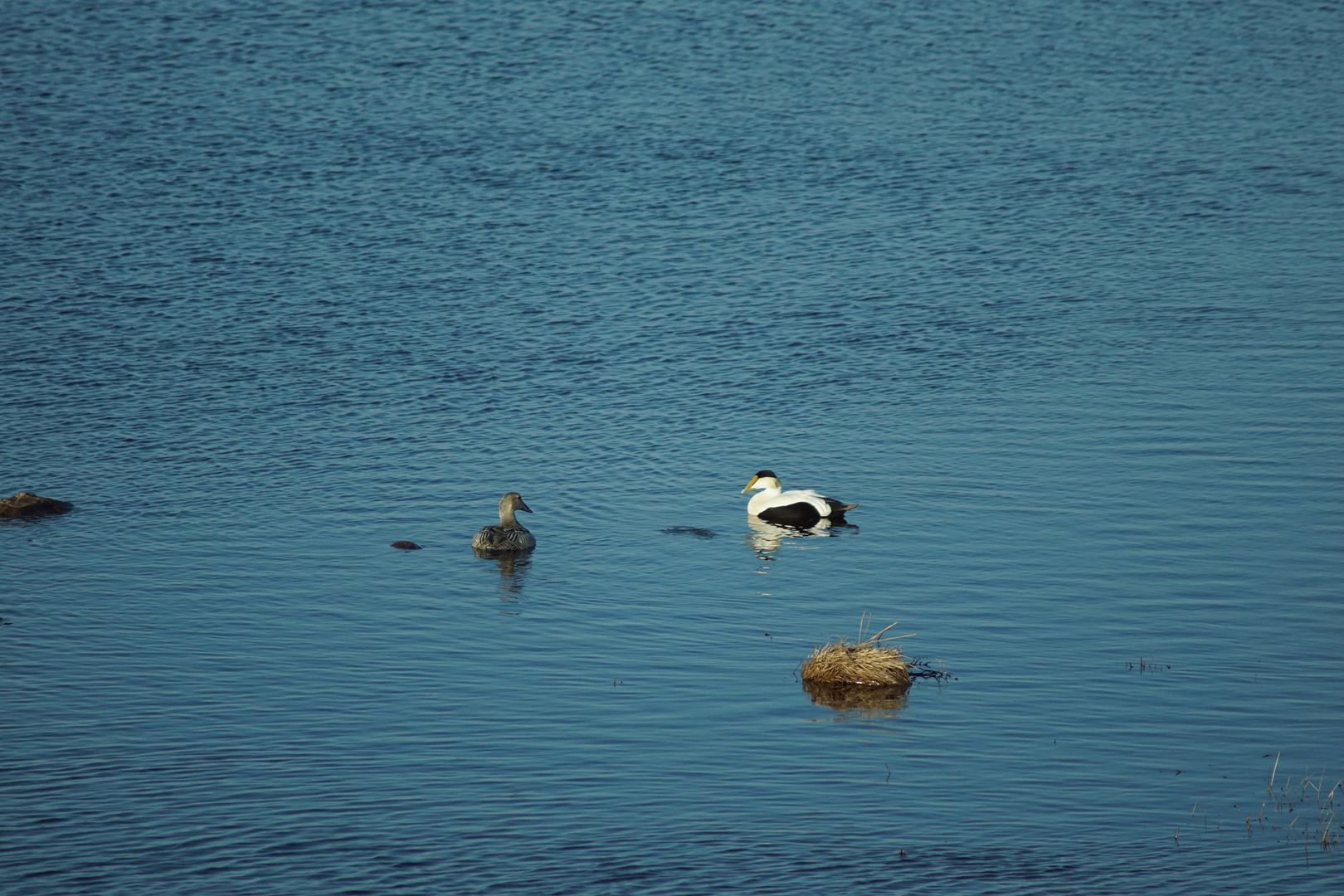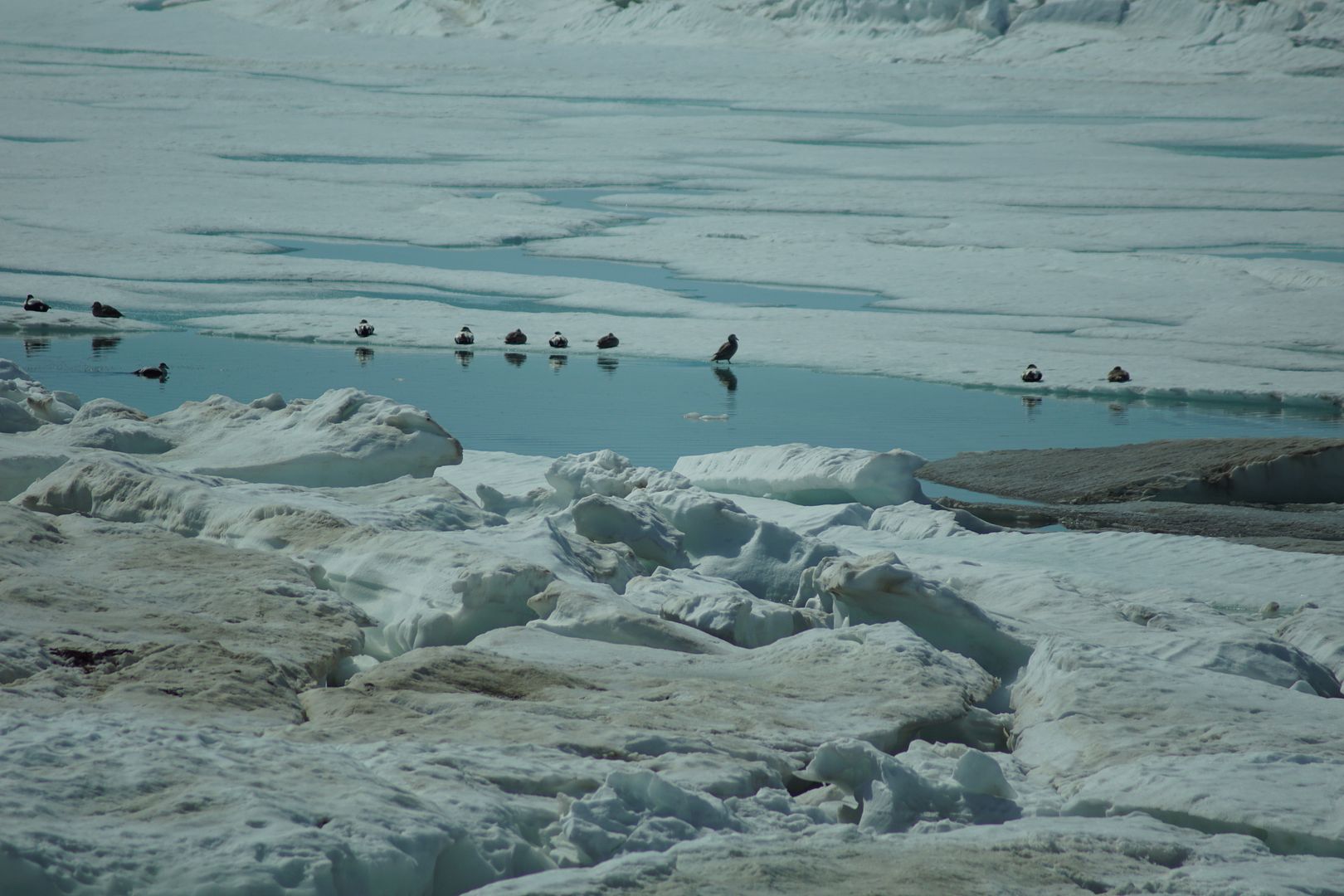 Loons:
Swans:
This pair of swans turned up in the neighborhood every evening. Mostly they stayed at the furthest edge of the farthest lake we could see from the cabin. But I was at a nearer lake photographing the loons, when I heard what I thought was a Canada goose making a racket. I looked over and thought, hm, I didn't know swans made that noise. Then I got a better look at what was going on:
It was a goose, yelling at these swans for a good ten minutes when they tried to come to the nearer lake. The swans eventually left the way they came! Canada geese are so ornery.
On the subject of geese, here are some snow geese heading north for the summer. This picture is from the beginning of the month; we didn't see snow geese this time. They have quite a different call from Canada geese. The real surprise was seeing Canada geese flying in formation with snow geese! You can see one above. I had no idea that happened.
Next, this is another picture from the beginning of the month. I think it's a Gyrfalcon. Not a great picture, of course, but I was so excited to see one. It was up very high.
Back to this trip. There are an abundance of seagulls here. We don't see nearly as many tulugait (ravens) as we saw in Iqaluit.
There was just one siksik (ground squirrel) who hung out near the cabin. No sign of Arctic hares.
Getting closer, we were visited Wednesday by a lovely wee Snow Bunting in breeding plumage.
Larkland Longspurs are a little songbird new to me, but ubiquitous here. They have a beautiful song; I love hearing it when I open the windows at home.
I didn't see any bigger animals, but I was surprised on Wednesday by finding a promise of seeing some soon. These are caribou tracks.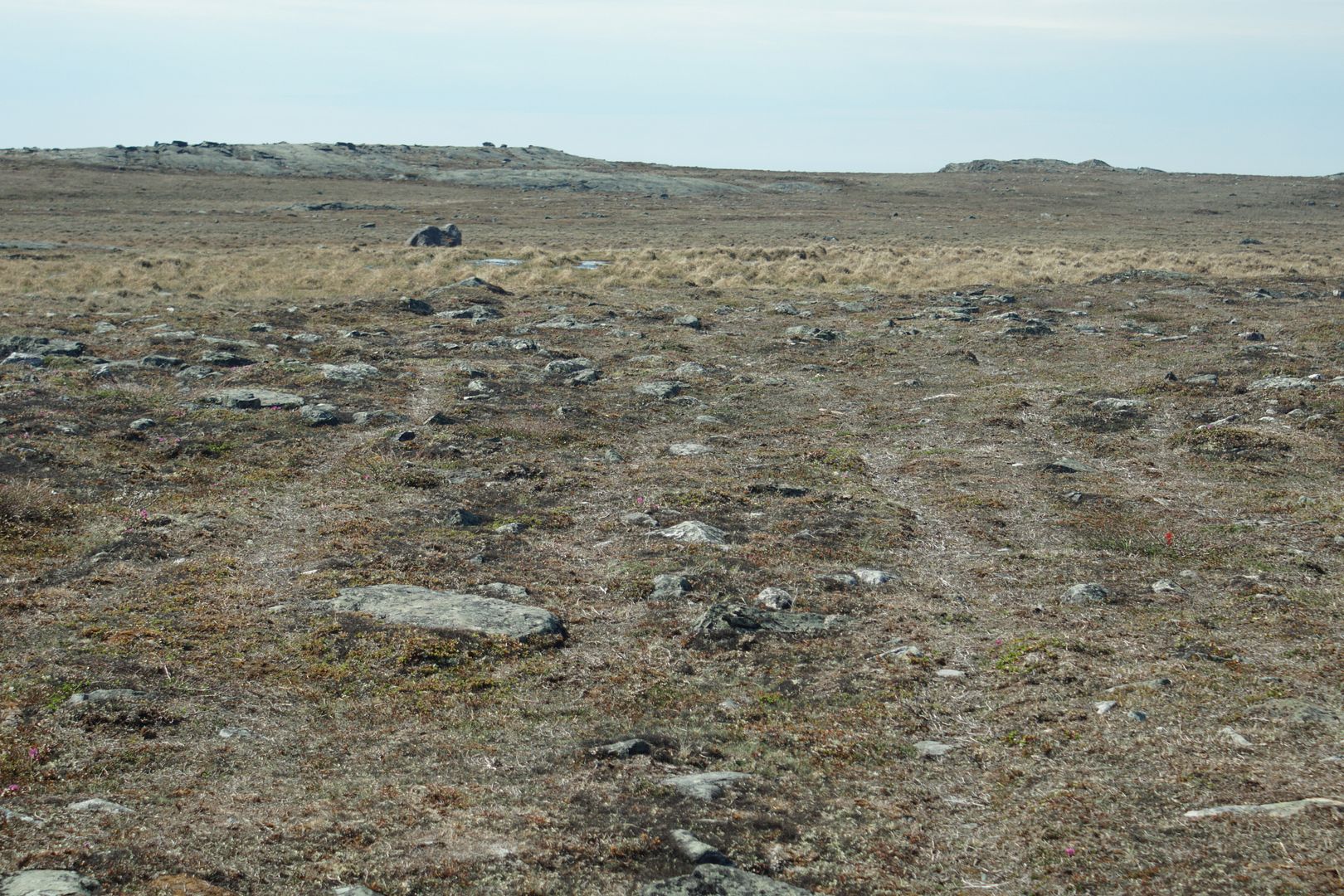 I saved the best for last. When I was almost back from my little solo exploration on Wednesday, I met a Sandhill crane up-close and personal. This bird did not want to leave this spot, so I got close enough to take about a zillion pictures. Here are some of my favorites.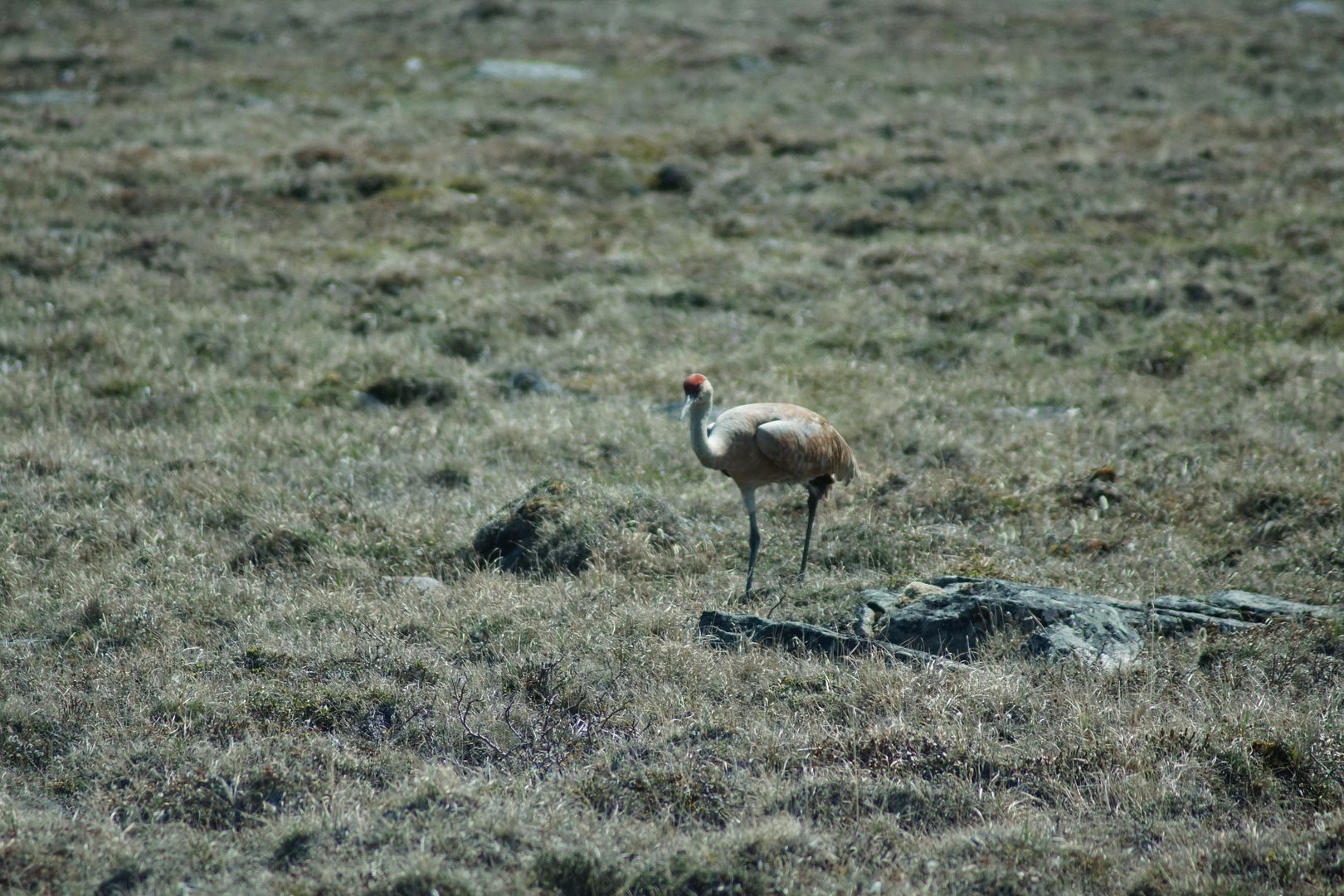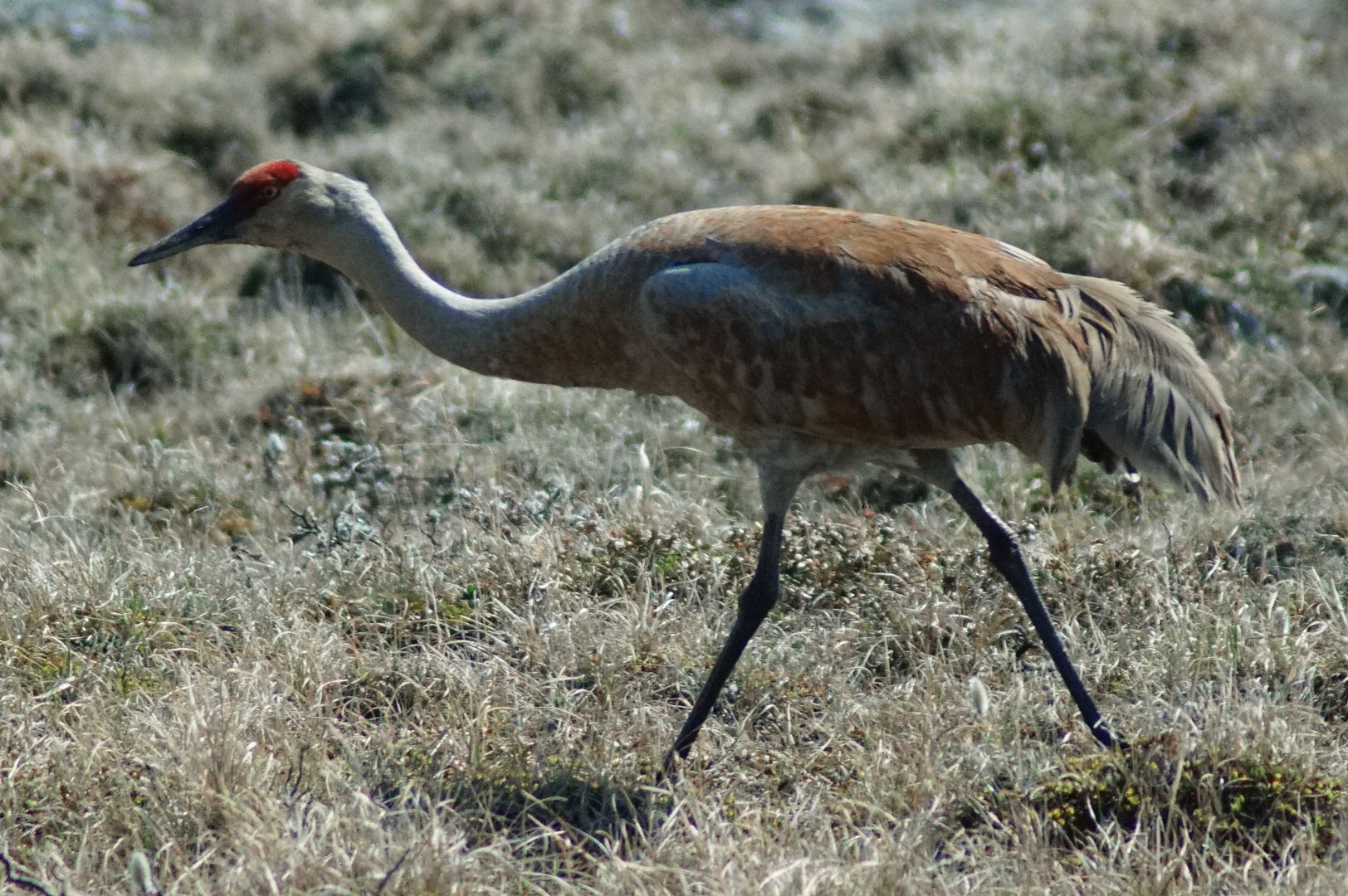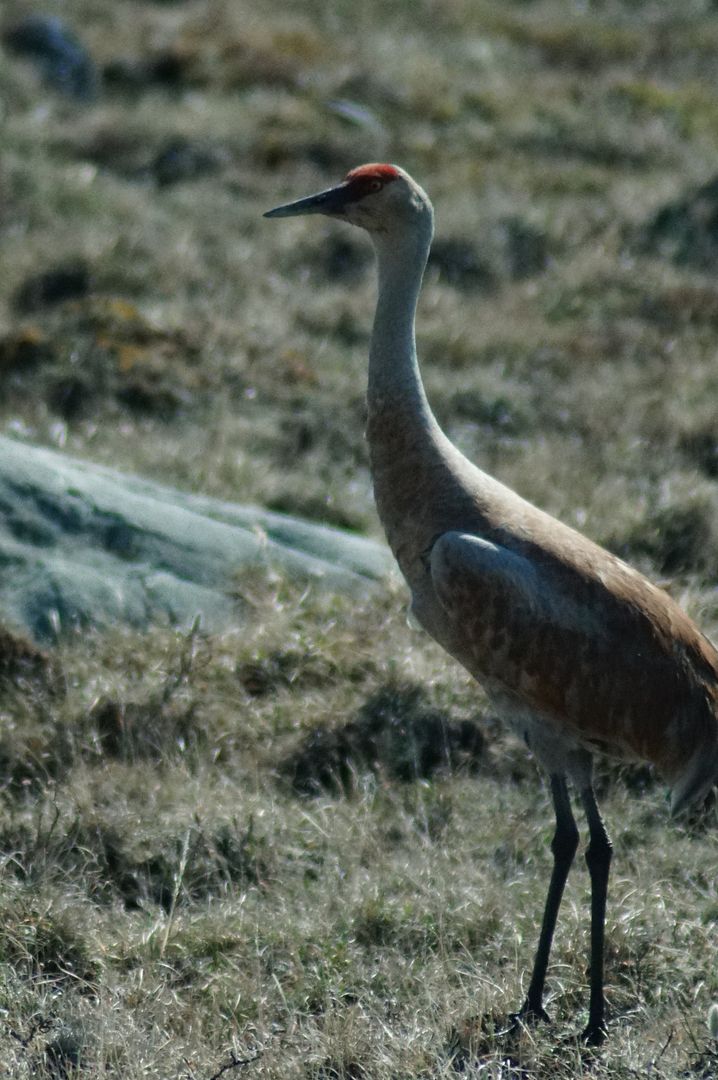 Just gorgeous. I was over the moon to get some time with this bird, and I hope I didn't bug it too much. It was the one bird I had really wanted to get a closer look at. I hadn't even been close enough before to know it has a red head. I'm in love!