We spent most of this week, Sunday night to Thursday afternoon, at our friends' cabin out on the land. I think I'll use the next few posts to be a sort of family photo album, since I don't find myself using Facebook for that purpose much anymore. I hope you enjoy.
The week started out with a cookout. The owners of the cabin, our excellent friends B and L and their sons J and J, invited us and some other friends out on Sunday night. They were headed back to town that evening, and we stayed on.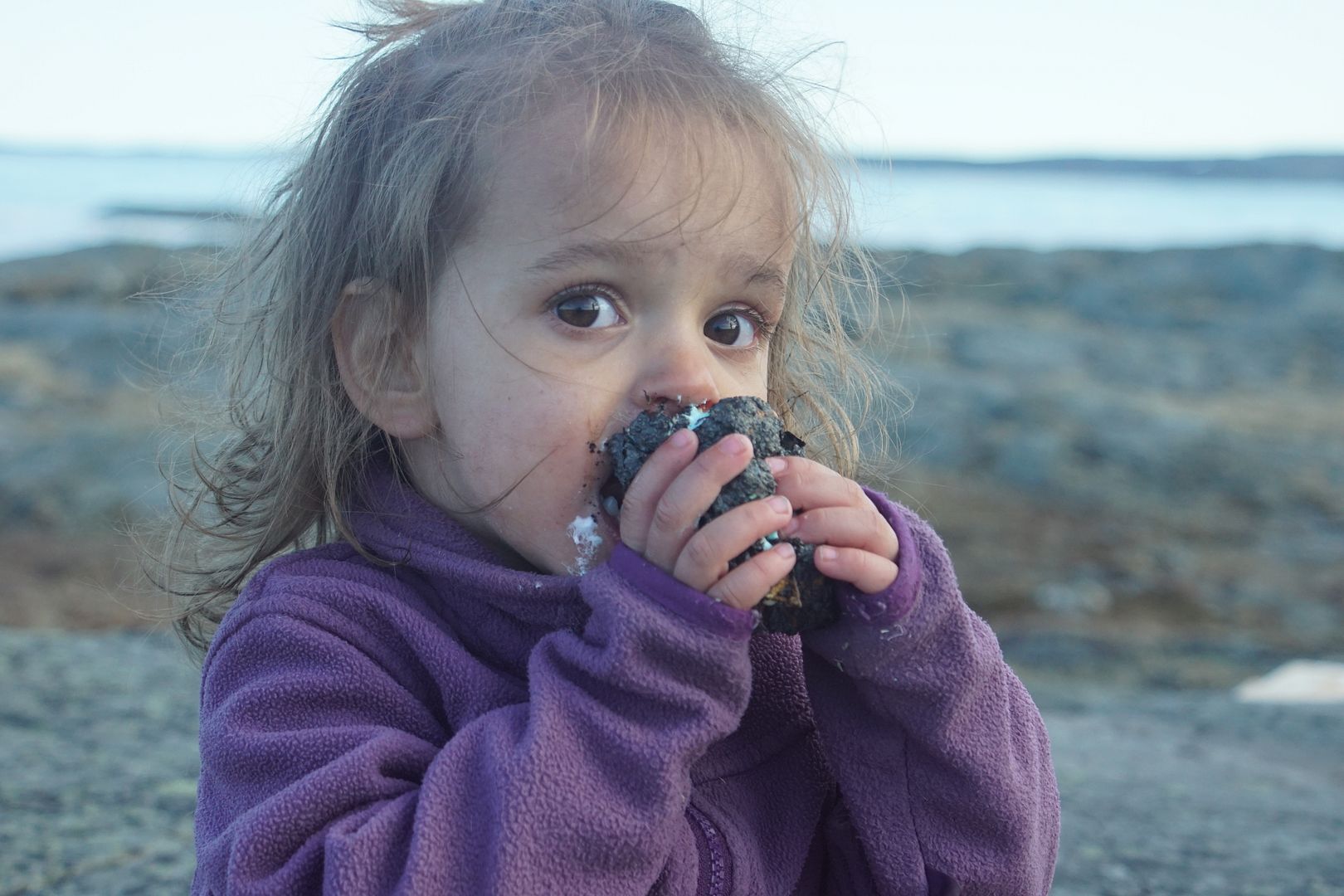 The biggest excitement was swimming. Tuesday topped the charts at 21 degrees C. Some of the snowmelt pools near the cabin got warm enough in the sun for a dip, if you were brave enough. I chanced a short swim myself, though I didn't last long – the ground under the pools is still frozen, so in portions that are deep enough to prevent the sun penetrating, there's a layer of ice at the bottom. That makes for very chilly wading. Still, there's nothing quite like being in your bathing suit in a pool overlooking a still-frozen bay.
These are the brightest days of the year, and Jared and I couldn't help staying up late enough to see some of the midnight sun. The sun does actually go down for about four hours, but it doesn't get dark. There's just a six-hour twilight in a northern direction, and there were enough clouds in the evening to make some spectacular shows.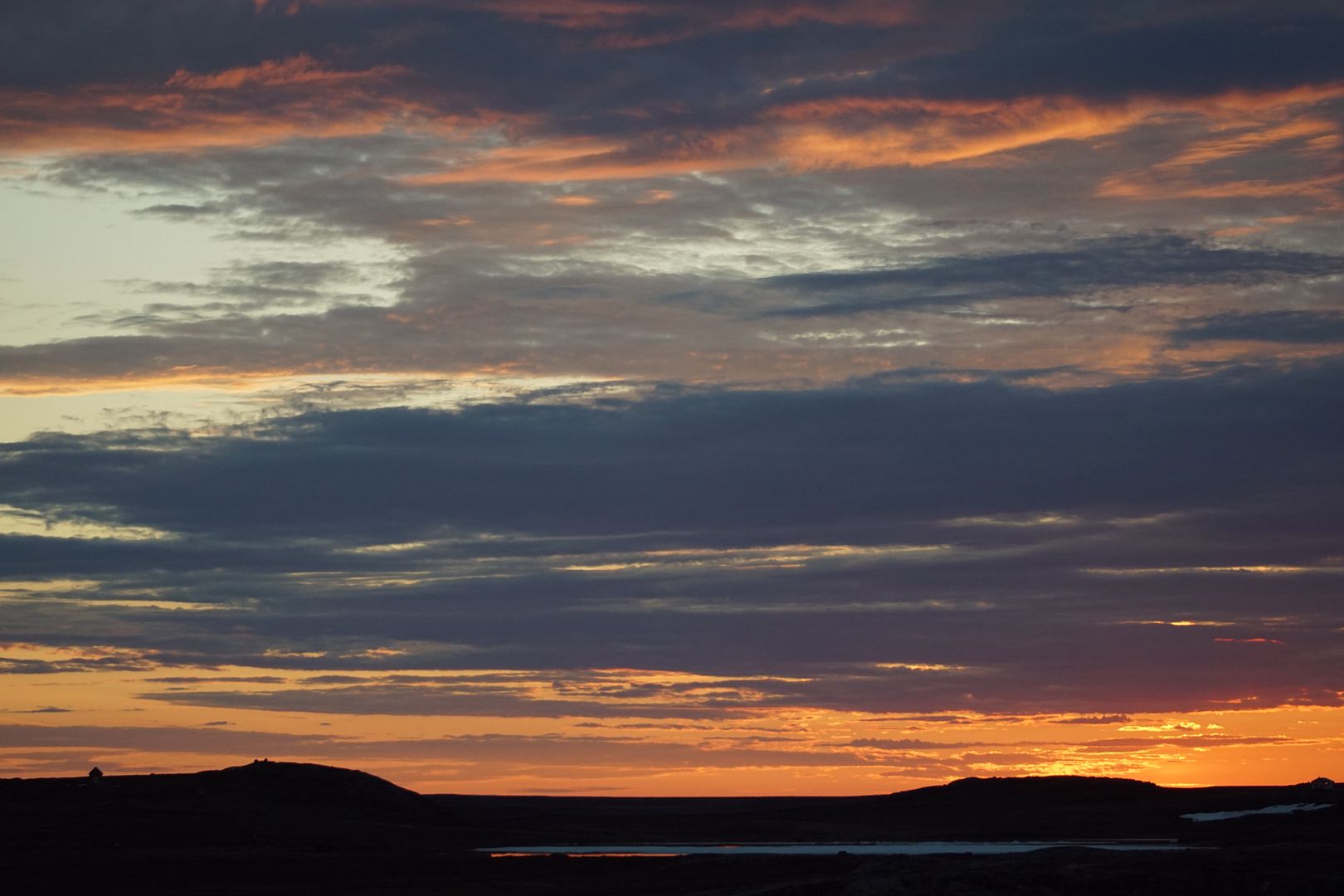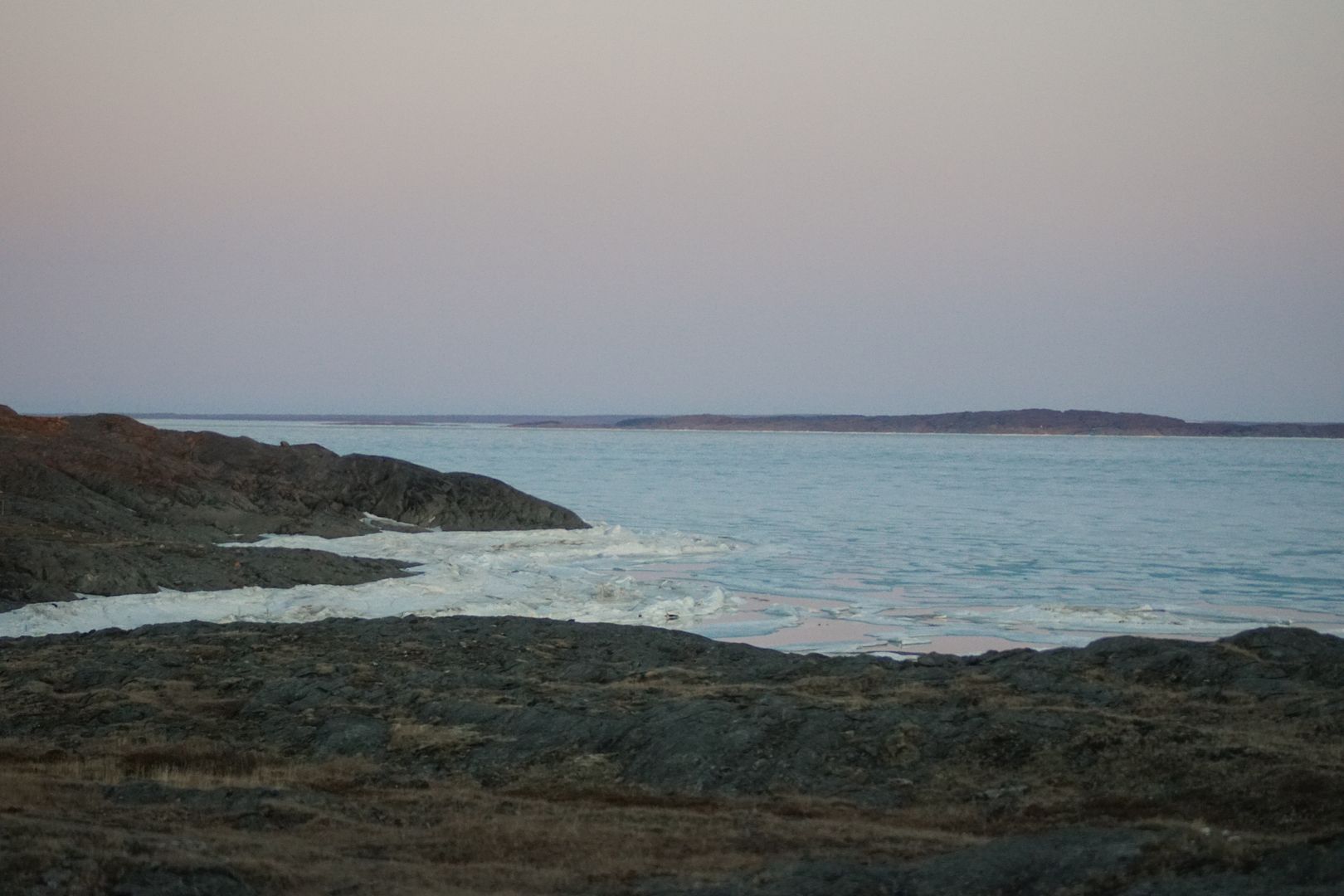 The kids had a grand time. Most of the time they were outdoors. It is such a joy that they are all old enough to be somewhat trustworthy outside by themselves. We keep close tabs on them, but they have a lot of freedom out here that I know they enjoy – and we do too.
I did get a little outing by myself. I bumped over the tundra on the honda for a couple of hours. (All ATVs are hondas here. "What kind of honda do you have?" "A Yamaha.") Highlights were seeing the green of submerged ice on a lake, and a couple animal sightings that I'll share another day.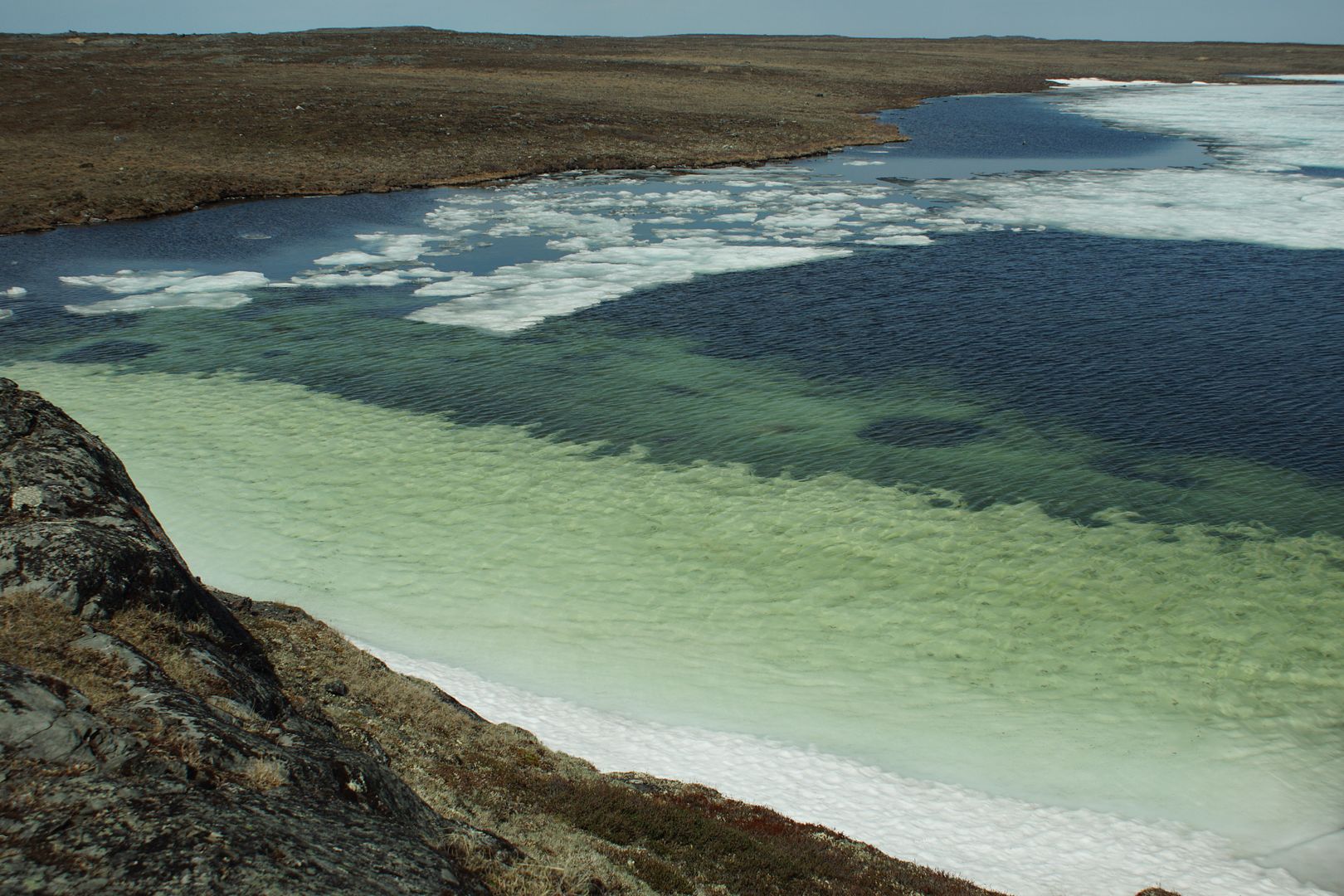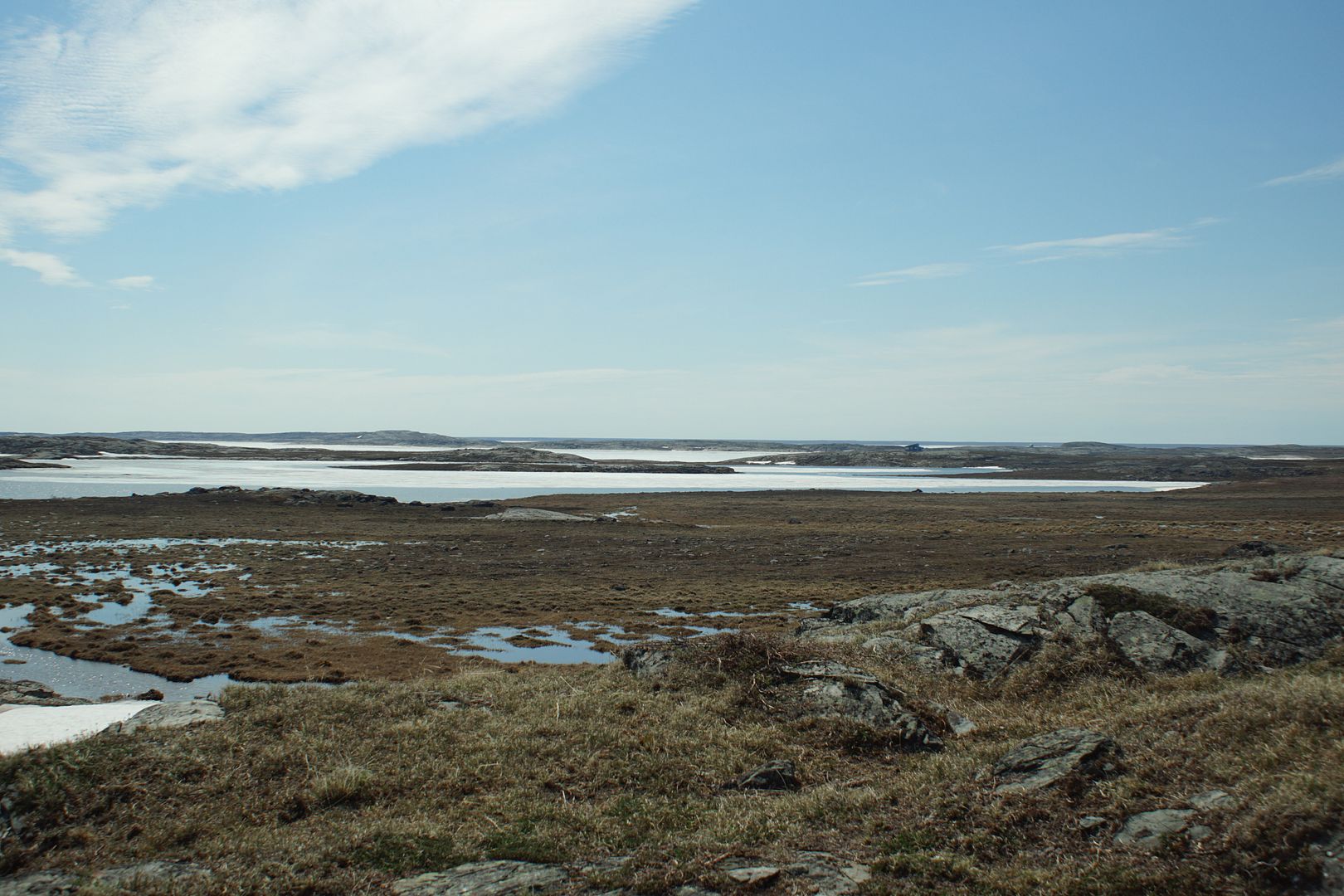 On our last evening there, Jared lit the Christmas tree that he'd been saving for half a year.
Definitely the best cabin trip yet, and that's saying something.