What signs of spring do you see out your window? Daffodils or crocuses? Do you live in the southern hemisphere – and if so, what is your fall like right now?
My signs of spring are rather different than those I grew up with. Freezing rain, blizzards, muck boots, lichen, ice fishing, skidoo and 4-wheeler maintenance, cardboard fitted to the windows at night, temperatures right around freezing.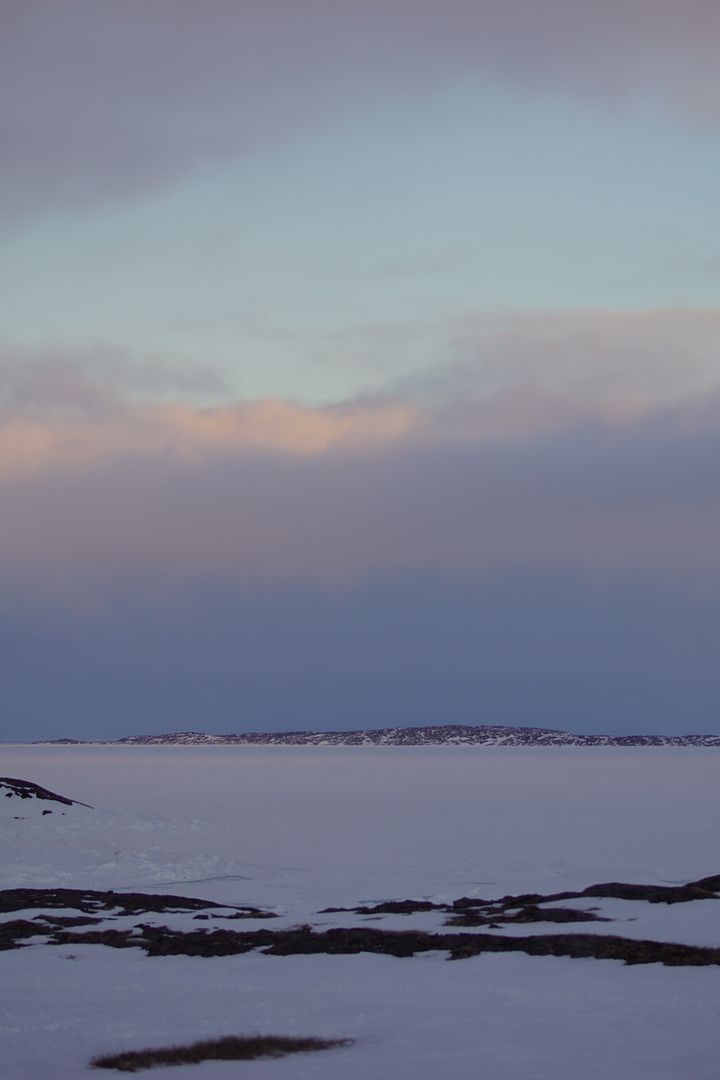 It might seem strange to rejoice in such things, but it's so lovely. We've been able to spend much more time outside. We went to our friends' cabin for a few days last week, and used an ice augur for the first time (the ice was about seven feet deep). This week is the local fishing derby; we might be able to go out and catch some cod.
The kids and I can start to do nature walks again. I got an up-close look at an arctic hare near the cabin. We haven't seen caribou out on the land yet, but friends have been hunting caribou and muskox, and we've had plenty of ribs to stuff in the instant pot.
I'm thankful that Kelly named her pattern "A Sign of Spring"; it inspires me to take a few moments to reflect on these things. I've been getting easily overwhelmed with the bounty of work I have to choose from – work that is physical, emotional, and relational – even though it's all work I enjoy. It's so important to take a moment to notice what I did do.
This month I decided to focus and work on "A Sign of Spring" until I finished. I've done nothing else fibre-wise for two weeks or more. Yesterday I cast off and blocked.
I haven't done any serious stitch patterning in so long. I'm completely out of practice. I did eventually memorize the lace stitch pattern, but not until I had done a great deal of it. It used to be no trouble at all, but I don't think it's all due to my brain tissue melting – after all, It's not like I'm knitting eight hours a day anymore. What I'm saying is, it was hard work! But so worth it. The slight asymmetry of the chevrons made the lace pattern much more difficult, but it looks deliciously organic that way.
Kelly's pattern was very clear. It's a sizeable shawl, nearly 1000 yards of knitting, but the way it was broken up into chunks of different colour and pattern made it seem entirely achievable.
I love the colours of CraftyJaks B-Fabu-Licious. I chose the dark blue for that shade on the underside of clouds during a pink sunset. The pink is the clouds, and the light blue is the dusky sky behind. I flipped dark and light in Kelly's pattern, so I could have darker colours closer to my face, and threw in just a little bit of the pink because I wanted it to pop. Oh, did it ever help me to face those last two repeats of the lace pattern to do them in that blush pink colour!
The yarn itself is everything you would hope a BFL yarn would be – soft, sturdy, haloed. It's a two-ply, and very gently plied. One thing I do wish is that I had a blunter needle in the right size, as I had a very sharp pair that tended to split the yarn. However, this under-plying helped the lace to open right up.
My little helper and aspiring supermodel was a big help with blocking. It's nice for a change to be behind the camera when a piece is finished! But Stringbean wouldn't let me get away without modeling it too.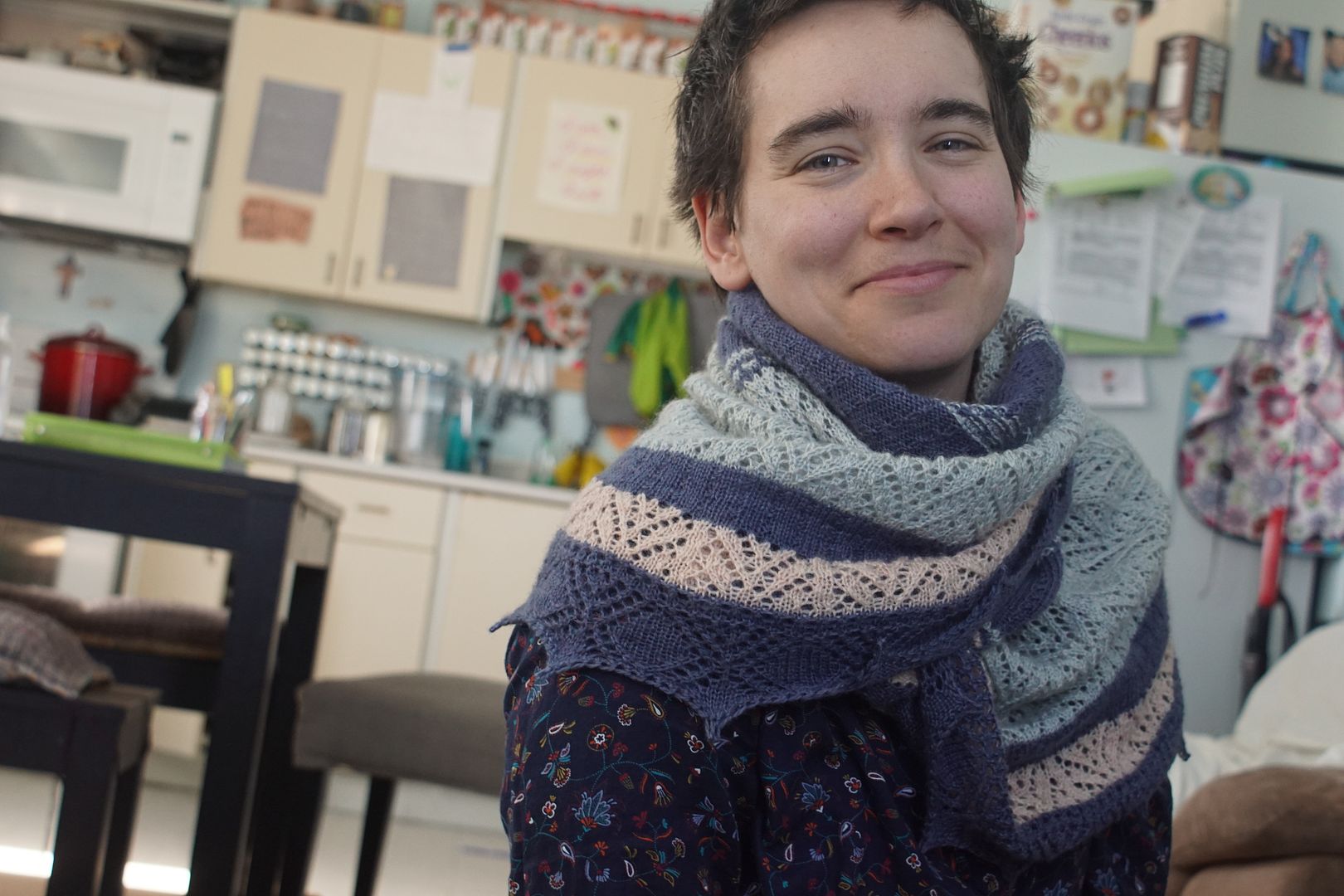 I love and appreciate the quiet of winter. I am thankful for the social distancing that gives me time to be small, to have limits, to put attention on what is important. As the world opens up again, as life blooms, as reality intrudes, it seems too much. As parts of our world open up again, there's so much doubt: is it too soon? Should I go out? Will others near me be safe? Will I be judged? What about the nations still beginning to be hit hard? There is no unalloyed joy, and this is yet another loss to grieve.
I don't think it's avoidant to take a deep breath, and look around me at what is. My world is still small, and I am still small. It is enough to behold one flower and enjoy its beauty. It is enough to love the few people whose lives I actually touch. It is enough to be thankful for the good and sad for the bad. It is enough to accept myself as I am; that's what Jesus does anyway. It's more important to enjoy what I do, and do it well, than to do it all. It is better to trust than to understand.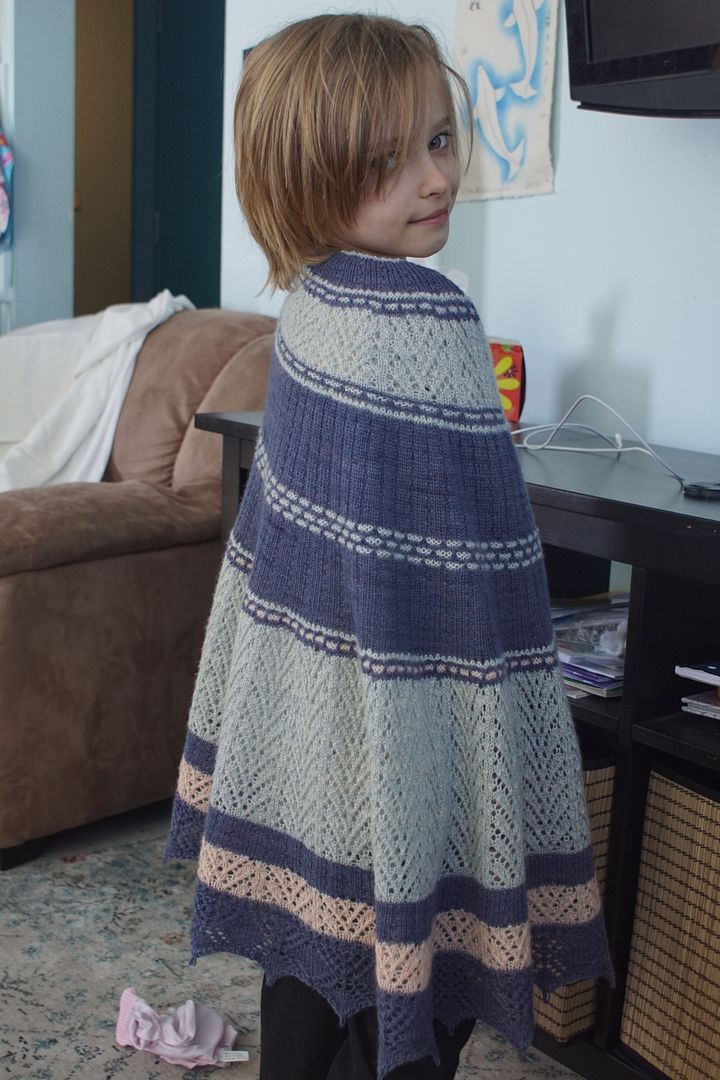 These are the little mantras I'm taking with me into a new week and a new season. I hope you all are well, and that if you're not, that you are granted enough support and courage to face whatever you have to face. Thanks for reading.