This post is part of a spin-along through 51 Yarns by Jacey Boggs Faulkner, in the Wool n' Spinning community. For other posts in this series, check here. I discussed these particular yarns on the Wool n' Spinning podcast when I was a guest on episode 142. Fast forward to 40:33 to see this segment.
Day 8 of self isolation, and it's finally getting to me. New about Spain makes me sad, and time stuck at home has stopped feeling like vacation. I am blessed with a husband who keeps a good eye on me (and I on him), and today I'll cast on a sock in this yarn for something new.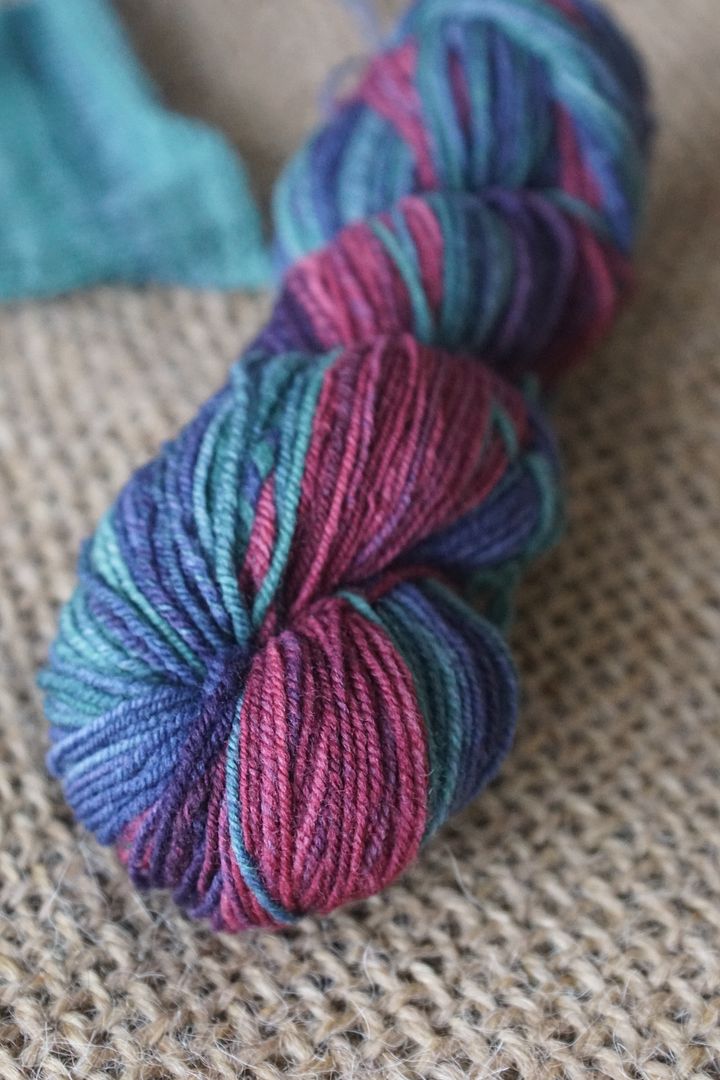 Ah, gradients! I love them, I don't love them. They highlight colours, they simplify colours. I can't stop making them; I don't seem to wear them. It's a problem.
In my chain plying post, I had noted my disappointment the first time I spun a gradient-dyed braid. It just… looked exactly like the fiber. Not sure why that was surprising.
I expected to feel the same way about this skein. But it was made a little bit differently. Since I started with a hand painted braid, in order to make a single gradient, I had to rip the braid into chunks of colour and rearrange them. The thing is, those chunks of colour don't rip apart cleanly. There are always fibers that bridge between two colours.
I arranged the chunks in gradient order as best I could, but each chunk started and ended with a contrast colour. This added a lovely bit of heathering and interest to the final gradient.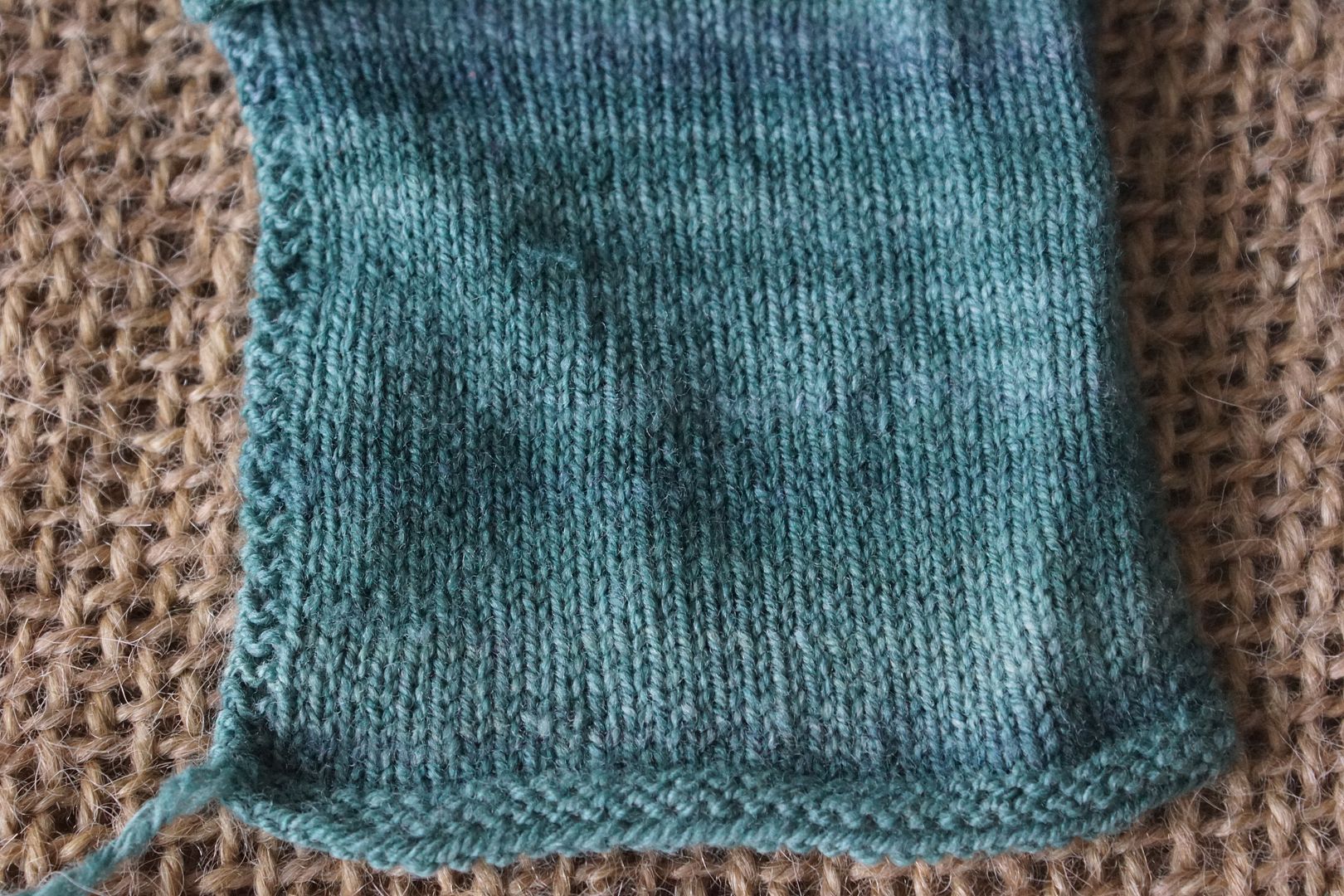 Obviously, a swatch knit from just one end of such a skein is going to be just one colour. There was lots of green left before the blue started. But it's a handy way to see how much variation there is even in the single colours.
I've since ripped the swatch, up-plied a little bit, since it wasn't as tightly plied as the others. I'm very excited to knit these socks and have a wearable sample!