This post is part of a spin-along through 51 Yarns by Jacey Boggs Faulkner, in the Wool n' Spinning community. For other posts in this series, check here.
It's hard to know what to say in this post. The 3-ply yarn is, if possible, even more standard and vanilla than the 2-ply.
Another handspinner might argue (though, confessedly, "which yarn is the boringest" is kind of a strange argument to bother with) that the 2-ply is more vanilla, because it's what handspinners more often choose to make. This is supposedly the case because it takes less time to make 2 plies than 3.
But who knows what yarns are actually more commonly spin by hand spinners?
Actually, we can totally sample that. Hang on a sec.
Ok, so there are definitely a lot more 2-ply entries in Ravelry than 3-ply. So shouldn't 2-ply be considered more vanilla?
As handspun, yes, but as yarn, no. I spin 3-ply when I want roundness, stitch definition, and all the other things. But I also spin 3-ply when I want a yarn that is most like the average commercial yarn, with the least amount of work for me. I spin 3-ply yarns because I want to make stuff from commercial patterns that call for handspun. I spin 3-ply yarns when I'm working in large quantities (or I spin tightly plied 2-ply yarns that wish they were 3-ply).
When I see 2-ply handspun, I think, "handspun!" When I see 3-ply handspun, I think "yarn!"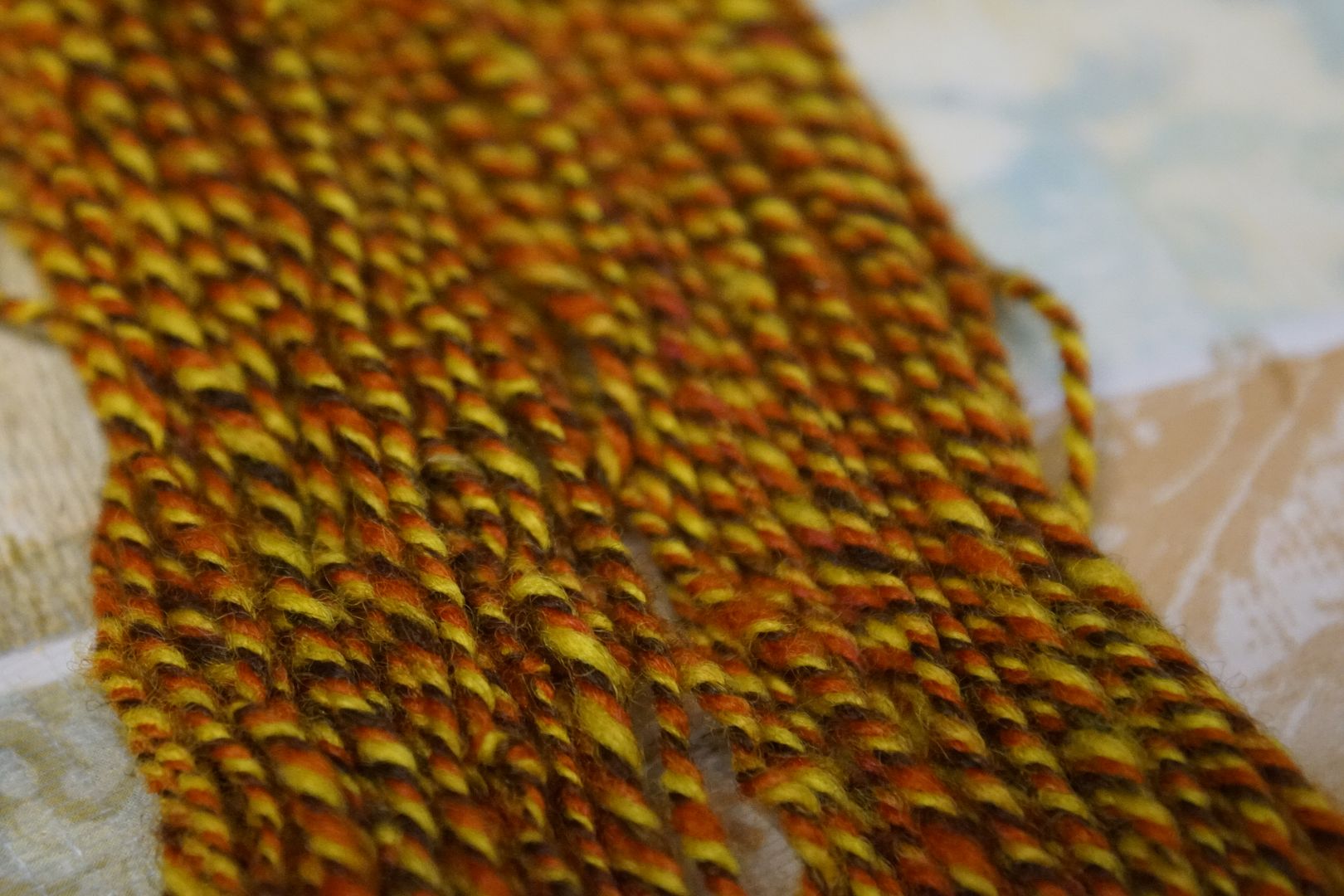 I don't mean that 3-ply handspun is just a substitute for commercial yarn, or anything like that. The virtuous possibilities of handspun customization within that one structure are virtually infinite. I think 3-ply is vanilla because it's incredibly useful and practical, and that is awesome. If I could only spin one kind of yarn forever, it would totally be 3-ply yarns.
There's even a Bible verse about them: "A threefold cord is not easily broken" (Ecclesiastes 4:12). I mean, it's a metaphor of not being alone when you're attacked or sleeping outdoors, but obviously God thought it was a good metaphor.
I am seriously digressing. All this to say, I made a 3-ply yarn. It is successfully a baseline.
I did want to follow up on the "jagged" statement from yesterday. I know what my friend meant with the jaggedness of 2-ply yarn; she meant the texture and look of the stitches and fabric. But from a colour standpoint, my color-twisted 3-ply looks the most jagged of the bunch: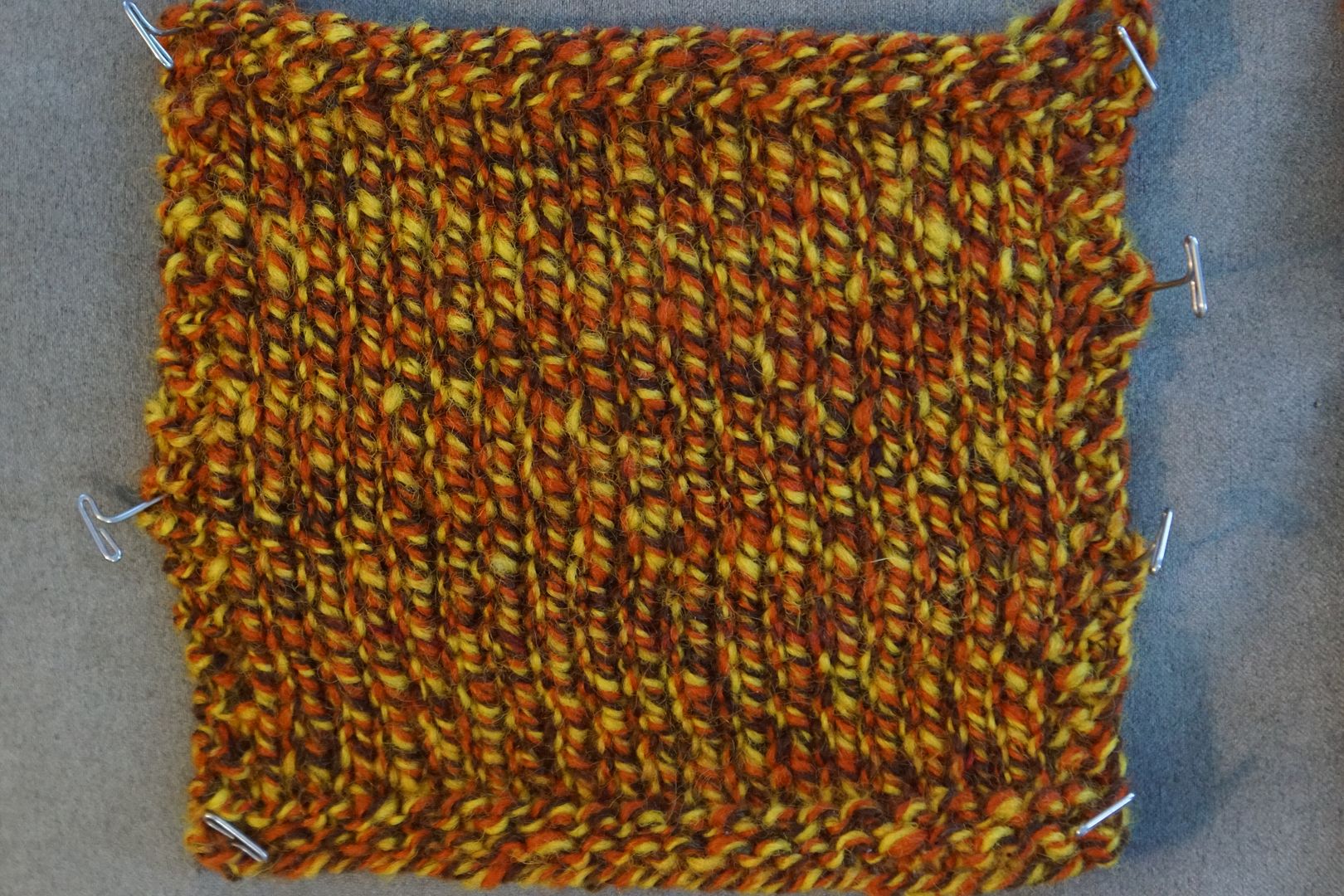 But that's because of the colour choices. Not super relevant.
More details of the yarn are raveled here.