The next set of towels I made had three aspects of learning, two to do with colour and one with technique.
I started by learning the indirect method of warping. I won't go into too much detail, but suffice it to say it's a different way of winding the warp – the long yarns that are on the loom. This method is more traditional, more difficult, and slower, but very preferable for longer warps. Since I made 4 towels on this warp instead of just 2, I wanted to try this. I watched Liz Gipson's 202 class to get me started.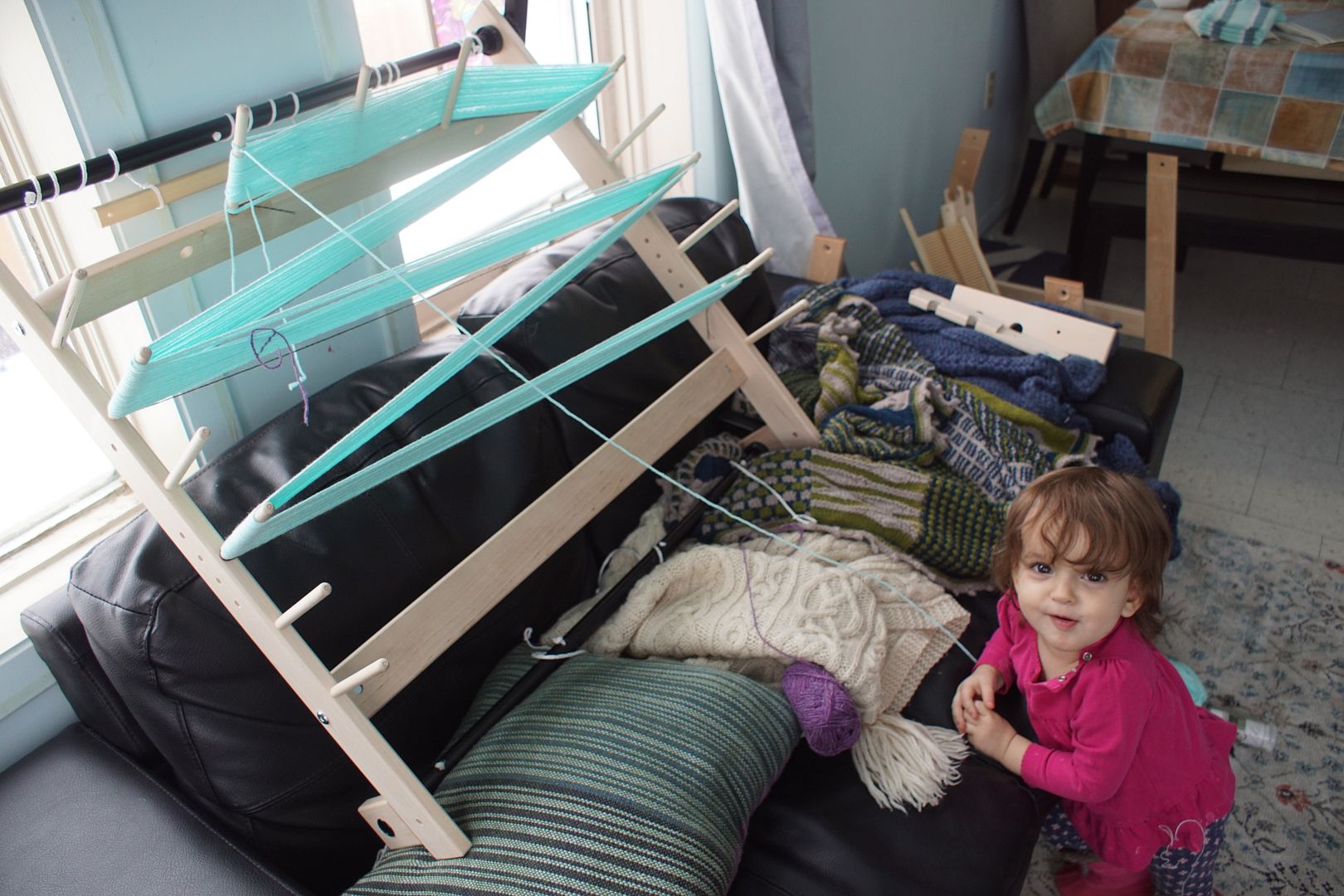 It's different, and I enjoyed it very much. The other method, direct warping, is certainly faster, but it's not always better. I will enjoy doing indirect when it's preferable. Winding yarn round the pegs in that special cross pattern makes me feel so official as a weaver, you know? It's such a weaverly thing to do!
The second lesson was to look at asymmetrical stripes. I don't have a lot to say about that except, it works! My pillows were asymmetrical, and it feels very modern. Whatever I mean by that. Avant-garde? Ironic considering how ancient this technology is.
The third lesson was about the power of weft colour. The pattern is warp-faced, but even though the weft is fine and not dominant, changing its colour alters the colour of the fabric significantly.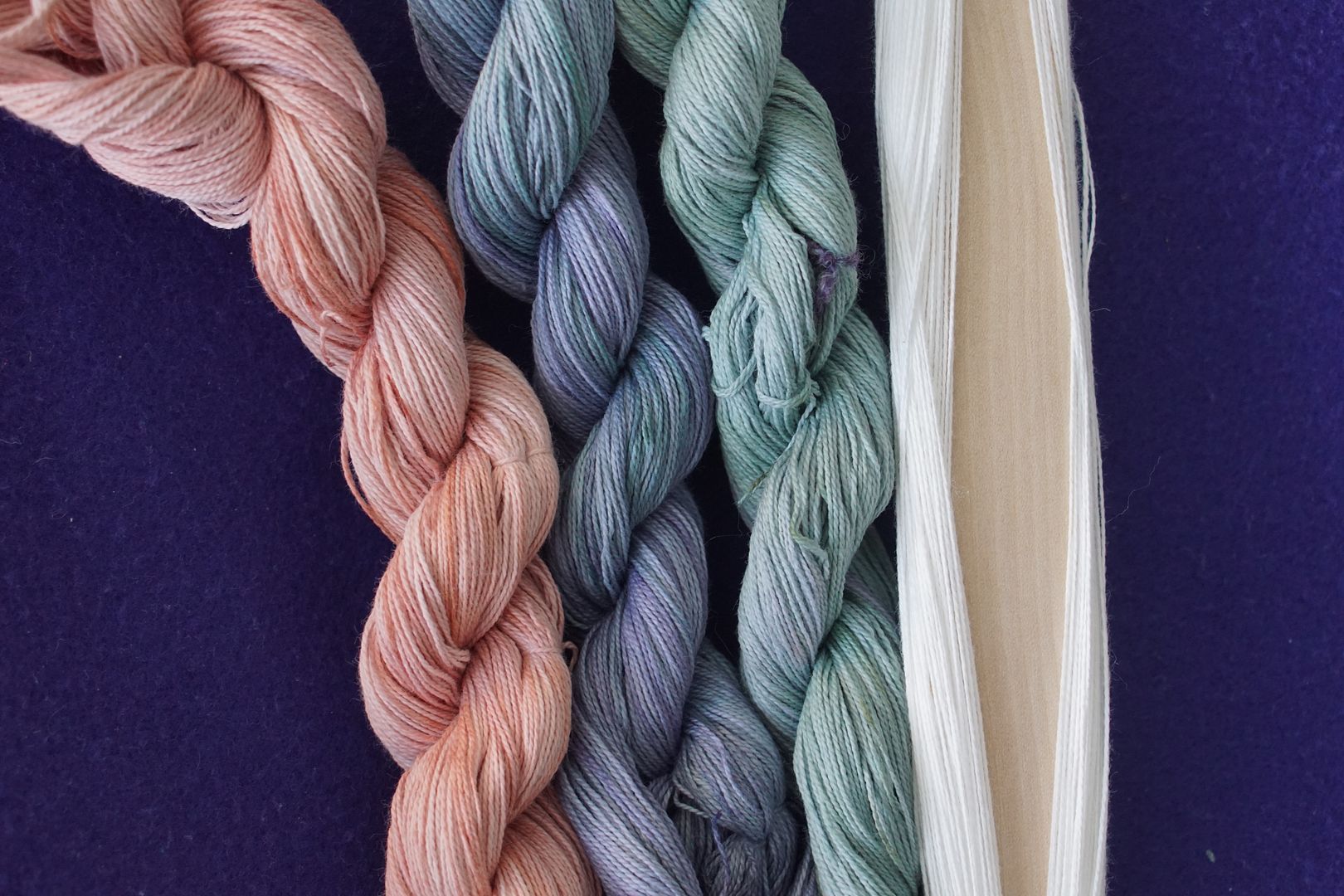 I happened to have alum and Cream of Tartar in hand, so I made four little skeins of weft and mordanted them up. My mom coached me as I dipped my toe back into natural dyeing for the first time in a long time.
The blue is from black beans, the green is black beans with baking sofa in the dye bath, and the pink is avocado pits with baking soda. I'm thrilled with the depth of colour in the results.
Then I wove away. The white was a sort of control.
The first surprise was that both the blue and green read to me as grey. Different greys to be sure, but not blue and green. The green looks even more grey. I guess that's what comes of using a less saturated colour with a more saturated counterpart.
I was most curious to see what the pink would do, since it's nearly a compliment of the teals in the warp. It stood out the most as being itself – the least optical blending I guess, and gave the towel a springy, earthy feel.
Putting them side by side shows how significant these colour changes are. It's subtle, but changes the overall mood.
The white and rose went to my grandma on my mom's side; I always think of a dusky green and rose being her colours. The green and blue went to my uncle and aunt who live next door to her. They also have a very sophisticated colour palette in their home, so I thought they might go.