September started in the USA, spending one last week with family. What a great trip we had! We connected so much with family and already miss them loads. But we were ready to go home.

We left the states on Labour Day. I won't go into the hazards of travel during COVID-tide, but suffice it to say that there is a price to pay for choosing non-essential travel during this time, and we accept that. We're just thankful to have gotten to go, and thankful to be back.
Because the kids are not yet eligible to be vaccinated, when we got back to Nunavut we had to quarantine for two weeks. So that was our last to weeks of vacation, which we mostly spent out at our friends' cabin.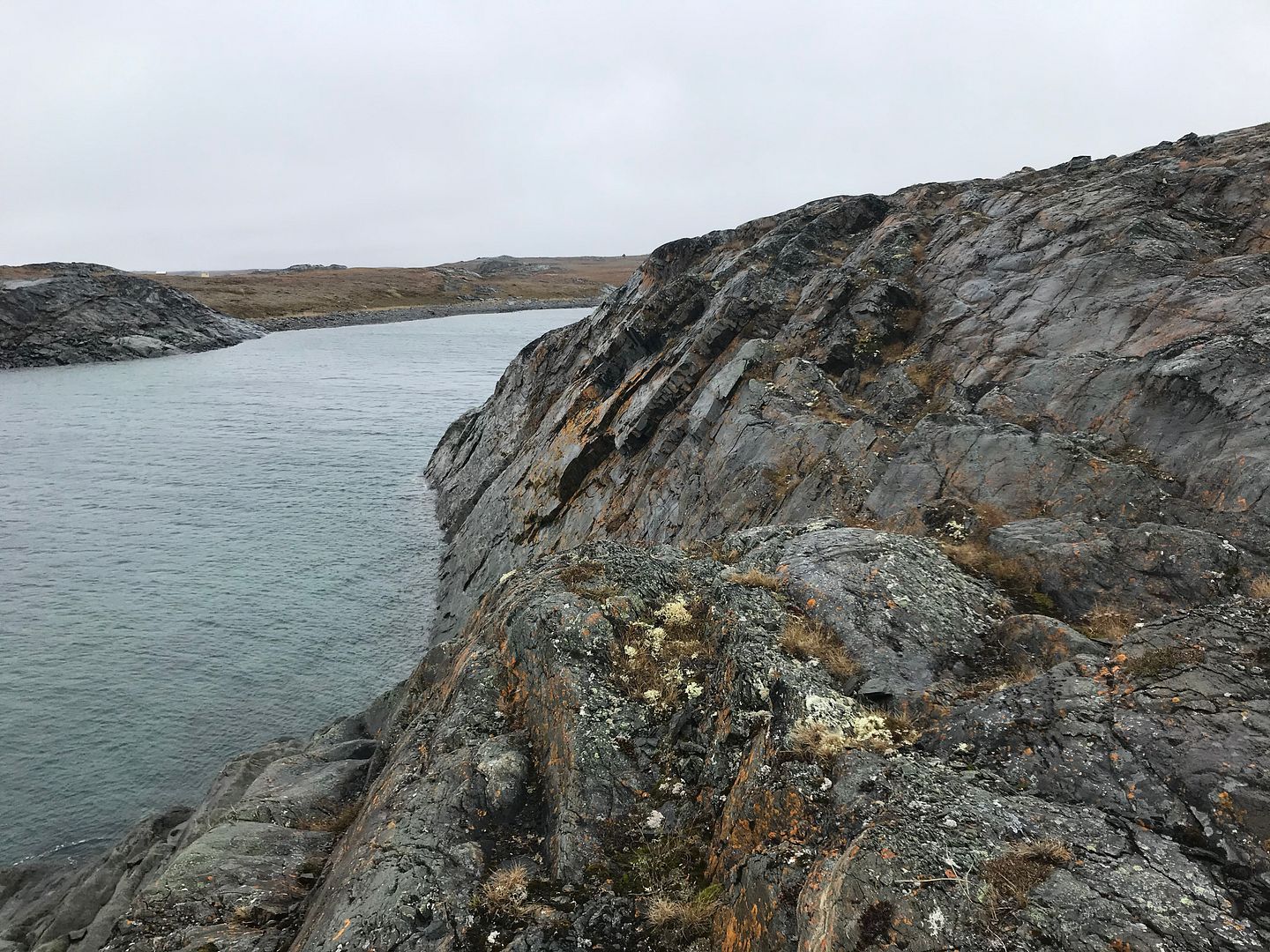 We got a lot of rain. Apparently we only leave town for very rainy summers. We still got in some good walks, in between many games of Mexican Train Dominos, and reading the entirety of Harry Potter book 5.
We engaged in cabin maintenance with the snatches of good weather we got. There was lots of re-caulking happening during snatches of sunny weather, and the one truly fine day we spent learning the art of poopsmithing.
But all that rain sure has its bonuses.
While at the cabin, I took the opportunity to focus on a project I've been wanting to start for years now. I had brought on vacation the lace merino/yak that I spun several years ago and have been saving for an heirloom shawl for Dooner. I just don't have the bandwidth for complex lace that I used to have, so I scrapped my plans and went for Girasole, a popular, simpler circular shawl pattern by Jared Flood.
I'm nearly done the thing, but I have lots of yarn left, so I'm going to substitute out the narrow border for a wider, more complex one. But now that we're back in town, complex knitting is scuppered. It'll wait for the next jaunt to the cabin for a jolt of energy.
Since we've been back, the kids also talked me into starting the Knitivity. Here's my slow start.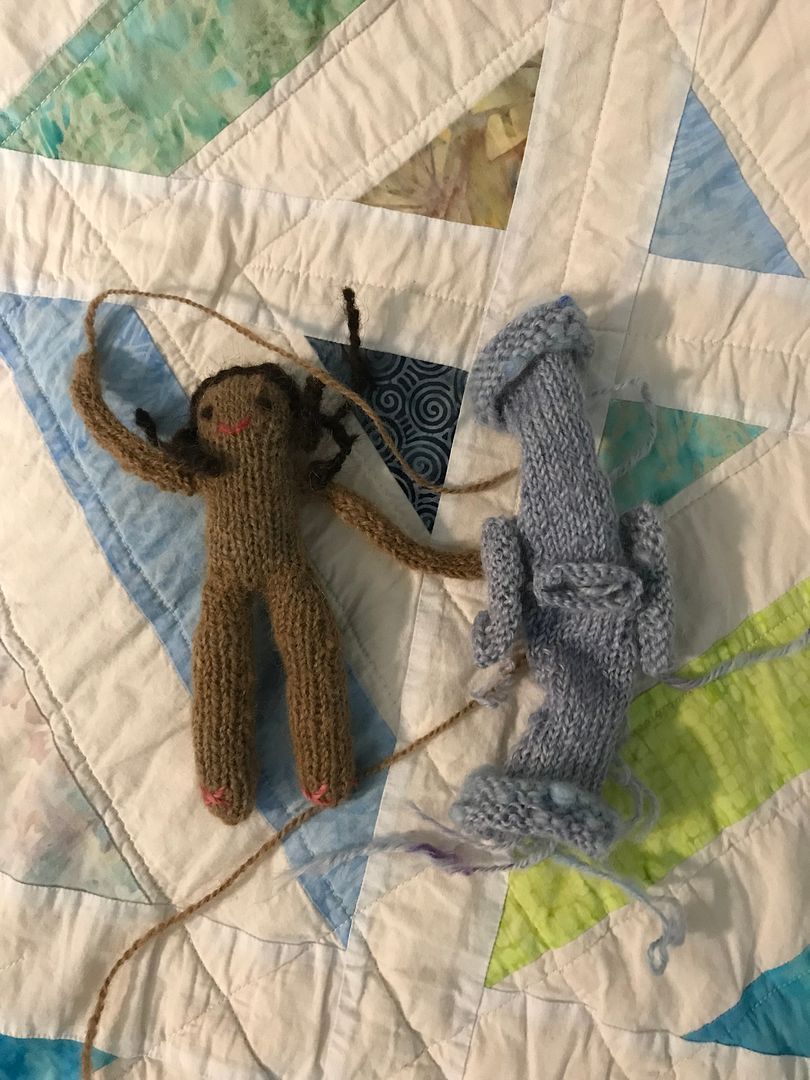 That's really all I can show you for the moment.
Of course, right after we got back to town we got a really nice day. So I went back by myself and spent an afternoon finishing up painting and caulking, and picking cranberries.
All arctic berries are fun to pick, but cranberries are just so satisfying. They're a beautiful rich red colour when they're ripe, they're bigger than other berries, and they give the most satisfying little pop when you pull them free of the plant. Near the cabin they grow so thickly that I can pick them by the handful.
So far I've made three pints of a very tart cranberry sauce. I want to get more and make cranberry jam with lots more sugar, but getting out has been challenging of late, because the kids started school, and well….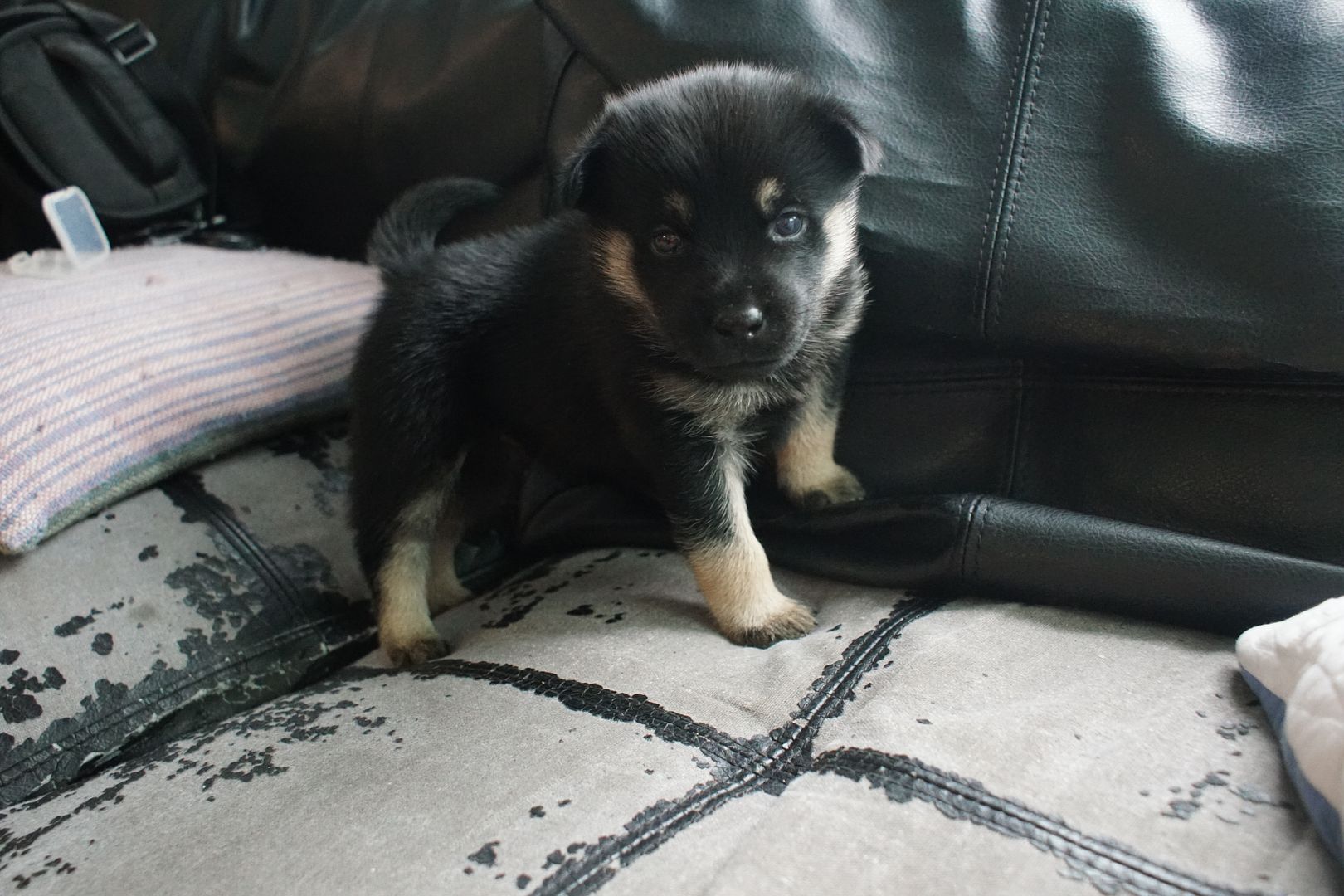 We got a puppy.
This is Sisko. He's three and a half weeks old and I'm not going to get into the details, but here with us is the best place for him right now. We were hoping and praying for a dog this year, not sure when the right one would come to us. But this little guy needed us at just the right moment, so here we are. You can count on hearing more about him!