Happy Summer! My June kind of got swallowed. Stringbean got the idea into her head that she wanted to have a club that met every day of the week. She called it the "Caring for our Community" club. I figured, sure, they can go pick up trash around town and I'll make them cookies. But it turned into a lot more than that. Stringbean and I built a clubhouse under the deck, where drawings were held to pick the second-in-command for the day.
There was one day of picking up trash and eating treats. But Stringbean had many, many more ideas for what to do with her friends. We:
put rocks in the oven, then "painted" them by melting crayon wax on them
Then I wrote messages on them, and the kids hid them all over the neighborhood.
We went "swimming," meaning we went to a small pond and they waded in the freezing water for a while.
We learned a little bit about power tools.
We flew a kite
We painted the bean bag toss boards we made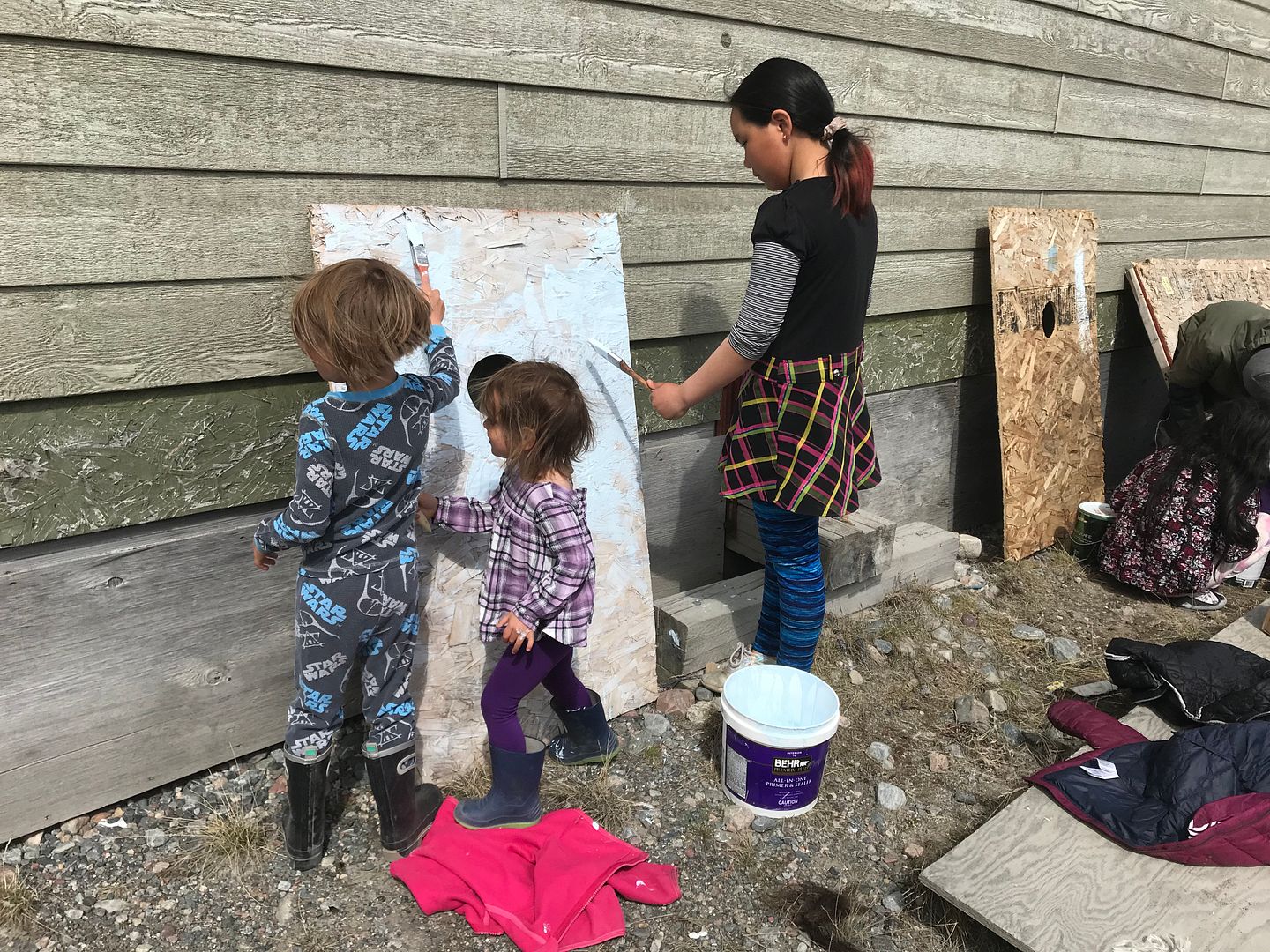 and then we weren't done painting, so we painted the old qamutiik box that I plan to turn into a garden
We watched baby birds grow up, and I think even managed not to kill them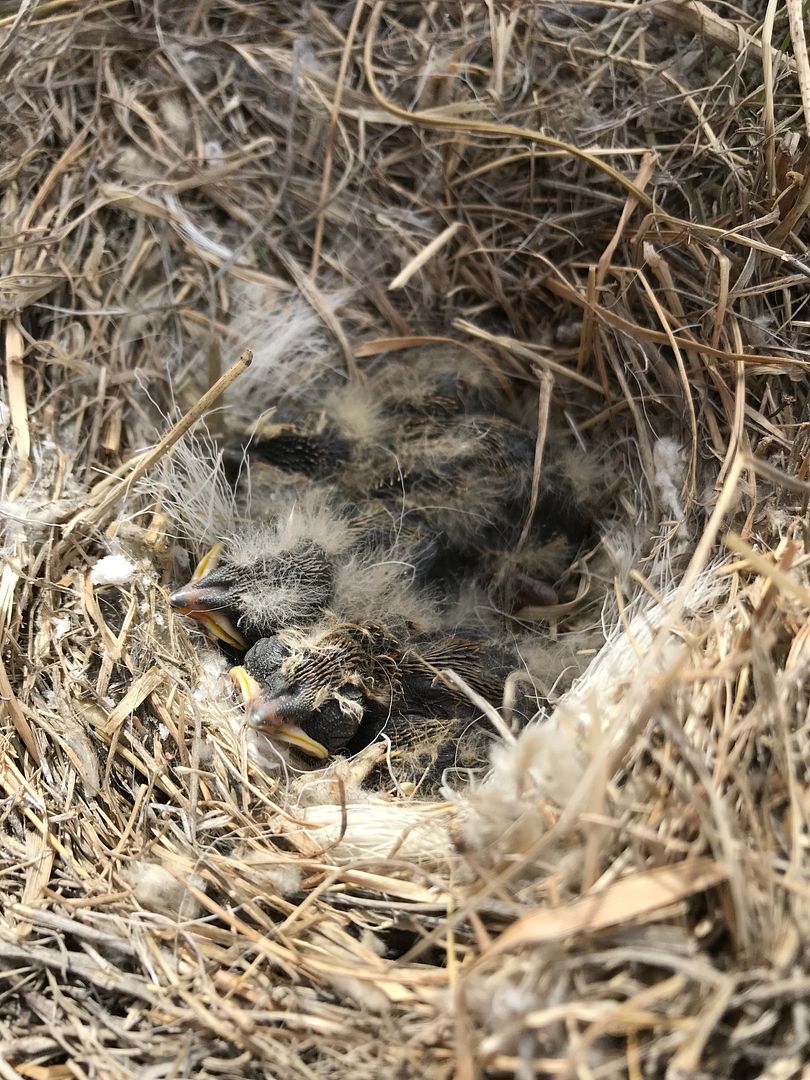 We made cakes and cupcakes to share
And their crowning moment was the "summer fair" we held on Tuesday. They sold lemonade, gave away cupcakes, and invited kids to play bean bag games for lollypops.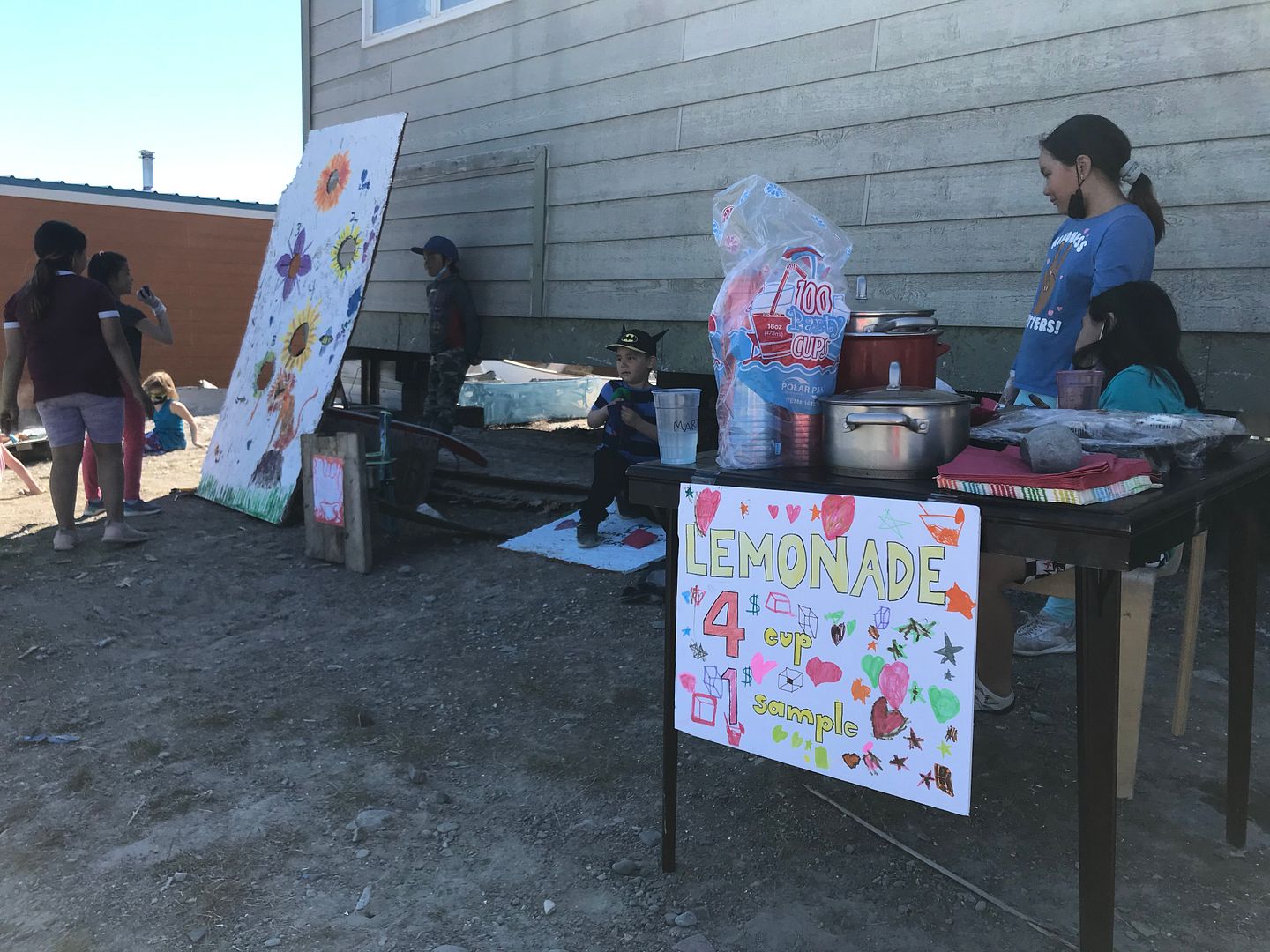 Because buying ice in Nunavut is ridiculous, we got some sea ice to keep the lemonade cool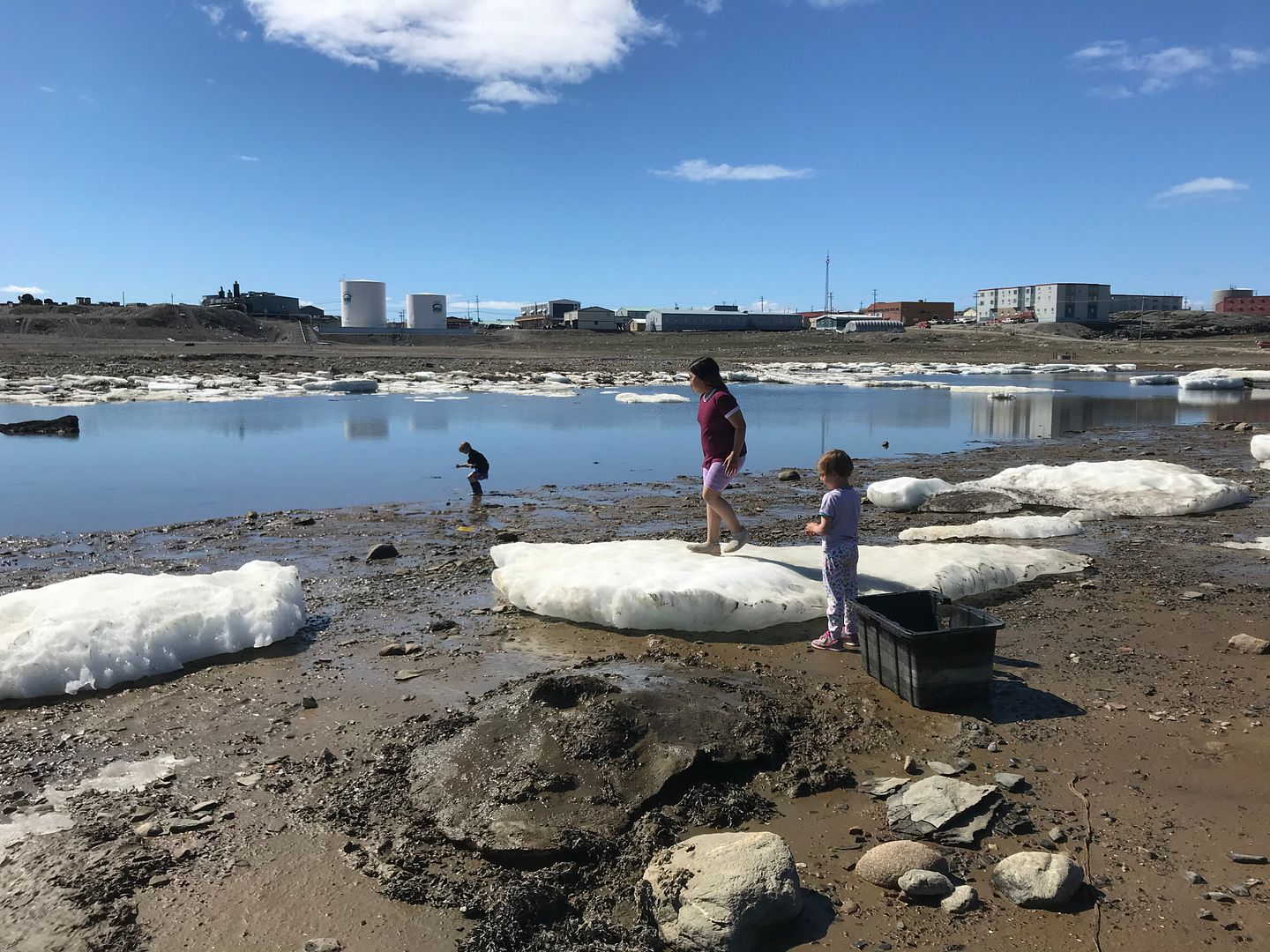 and discovered that a bean bag toss board can double as a photo spot.
Yesterday we decided to make the last day of club. Our last project was to use the lemonade stand money to buy snacks, then I made some bags. The kids filled them, then we passed them out at the playground.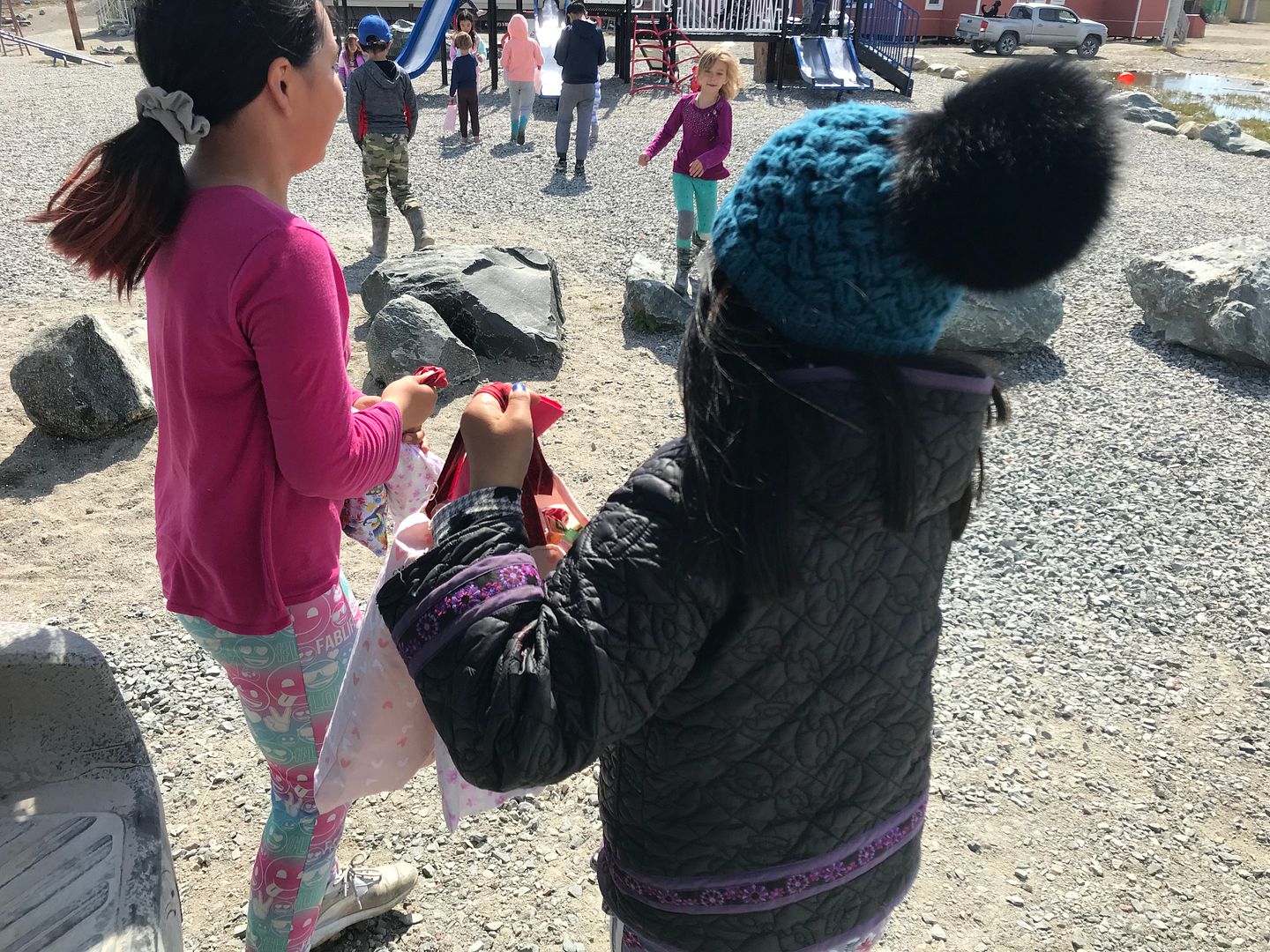 We came back to the house for cake and ice cream and a movie.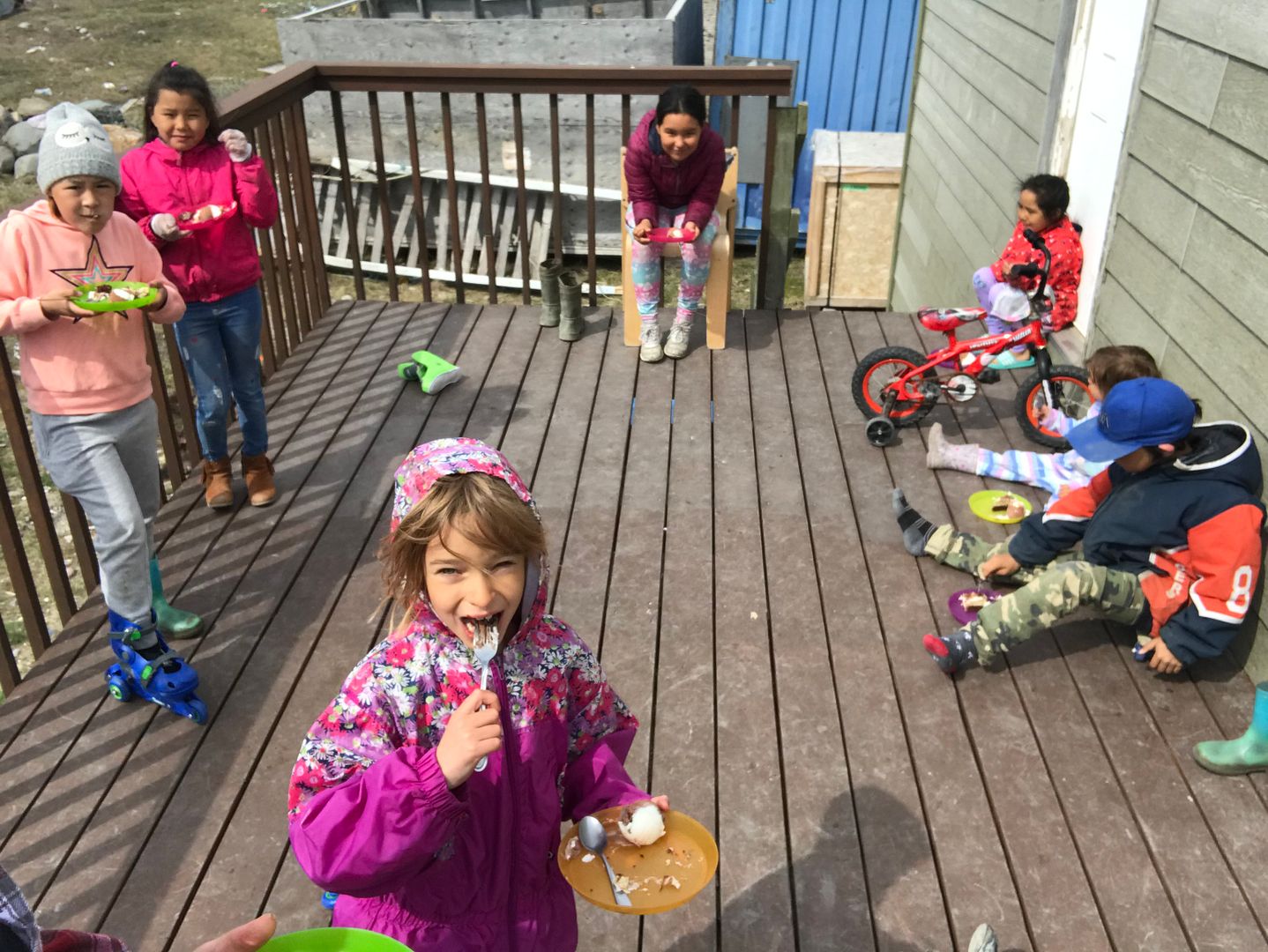 What a wild ride. These last three weeks have seemed a lot longer. I've been asked a couple times "how do you have the energy to do all this?" The answer is that I don't, and I'm completely burned out, but my kid has a lot of energy, and this is a rare opportunity to freely empower her learning how to lead. But now our Honda is back from the shop, so we wrapped up the club, and will be spending as much of the next month as we can out on the land. We had great fun, and I'm thankful to have such great kids in my house and in our neighborhood.
Knitting
Here's the making I managed to sneak in between all the projects. I made the second pair of Bluestockings patterns, "Catherine Macaulay," and completely forgot to blog about it. Will have to do that soon.
The third pair is a plain one, named "Elizabeth Carter." I've made them from handspun with lots of experimental modifications of my own. I should finish those today.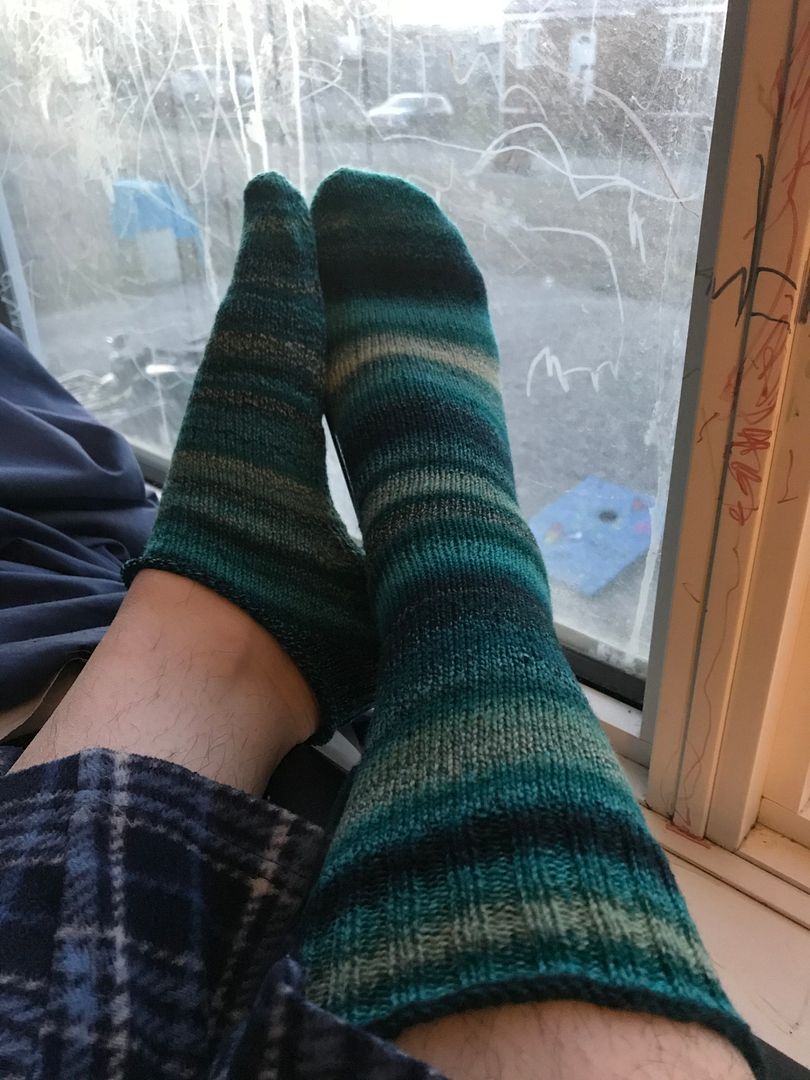 Fiber
There hasn't been any spinning this month, but there has been some fiber play. The snow finally melted enough for me to excavate the muskox hide that has been frozen in a crate all winter, and I've been working on picking the qiviut out of it.
Then Alide found two MORE skins for me a the dump. Those skins were not in such good shape, but I harvested what came off easily. I'm going to let them sit in the yard to soften over the summer, and in the fall hopefully the qiviut will come out easily as well.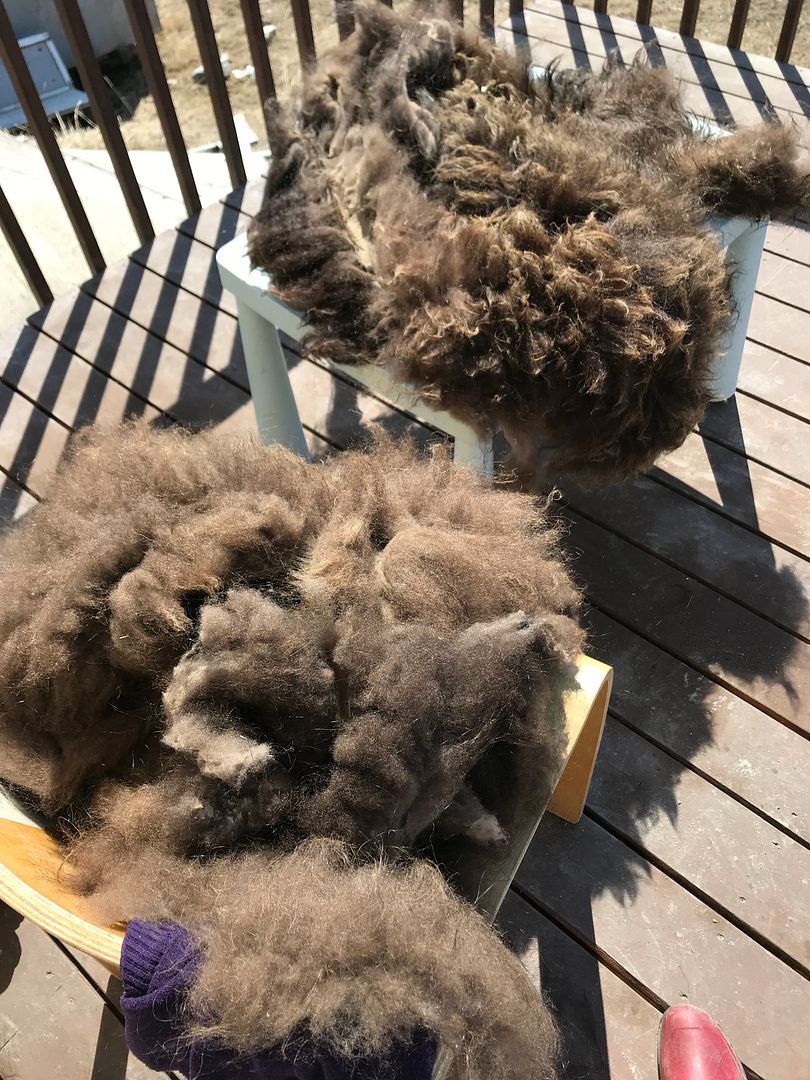 Bookbinding
At the beginning of the month, I worked hard to finish a batch of bookbinding projects that has been sitting unfinished for ages. In my fantasy world, we will carve out some reading time this summer, and I wanted to be ready. From left to right, you see a child's commentary on Genesis, another on Matthew, a book of American history, Robin Hood, a new nature journal for Martha, a Century Book for Martha, and a blank journal for me.
We managed to get some reading time together for the first couple of weeks, but it will surprise nobody that this has fallen by the wayside in favor of playing outside and video games. I've lowered my expectations, but have not given up hope.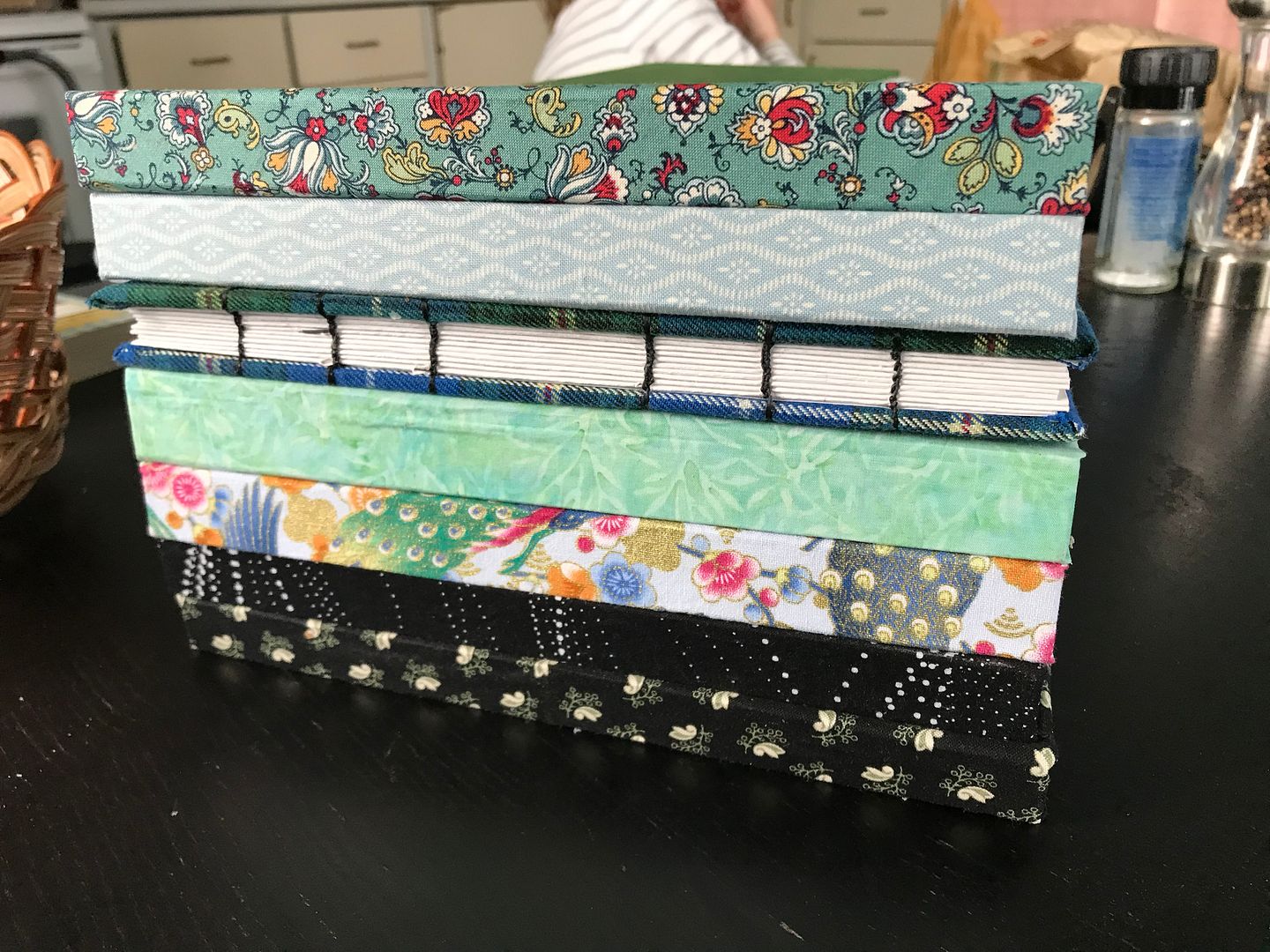 Quilting
My sister's quilt is nearly finished. So much so that I can't really show you anything except a pile of colors rumpled up under the sewing machine. Last month saw the thing pieced, the sandwich made, and the beginning of quilting. Now I have less than three weeks to finish quilting and binding before we leave for vacation. So that, when we're not at the cabin, and when I'm finished recovering from club-induced exhaustion, quilting will be my single minded obsession until vacation.
Now I have to go finish packing!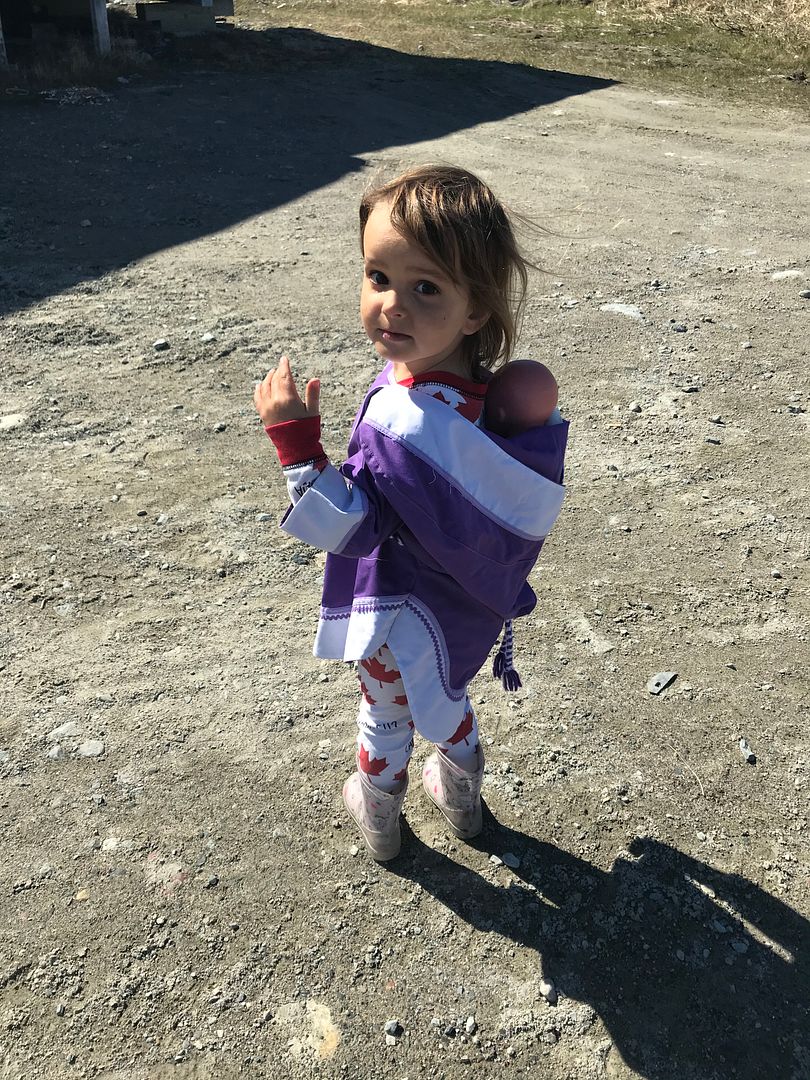 One more thing. Today is July 1st, which is Canada Day. It's been a very difficult summer for our community and our Inuit and First Nations friends, as the unmarked graves of children have been discovered at the sites of former residential schools. Like many Canadians we will forego the usual fireworks and flags, and observe the day with orange shirts and remembering. There's much more to say about this, but this isn't the way to do it; I just couldn't let this post go by without acknowledging the grief that is coloring so much of this summer. Be blessed and hug whom you can.