The next step in Stringbean's quilt was the other half of the blocks. These are called "Friendship Stars," a block that has a similar nine-patch construction, but with a twist. Out of each set of nine squares, four are half-square triangle blocks!
HSTs are a special kind of fun to make. You just stack up your squares, add diagonal lines, then zip them through the machine, once on either side of the line. This makes a sort of epic prayer-flag banner.
Sadly, I have to clip the banner apart if I want a quilt.
Cut the flags in half between the seams:
Iron 'em,
Square 'em up…
And you've got squares ready to fit together with the solid squares to make whatever you want.
Yes, I absolutely bought a little ruler just for squaring up HSTs (and other things). Squaring up is possibly the only step of quilting that isn't my favorite, and this wee ruler cuts the time in half. Efficient quilting is expedited by lots of specific tools. I kinda love the tools! Which surprises me, because I have never been into peripherals in my knitting. But hey, I'm not a cheap college student anymore. I just got a box today with quilting gloves, basting pins, and a wee cleaning kit for my sewing machine, and it made me go squee.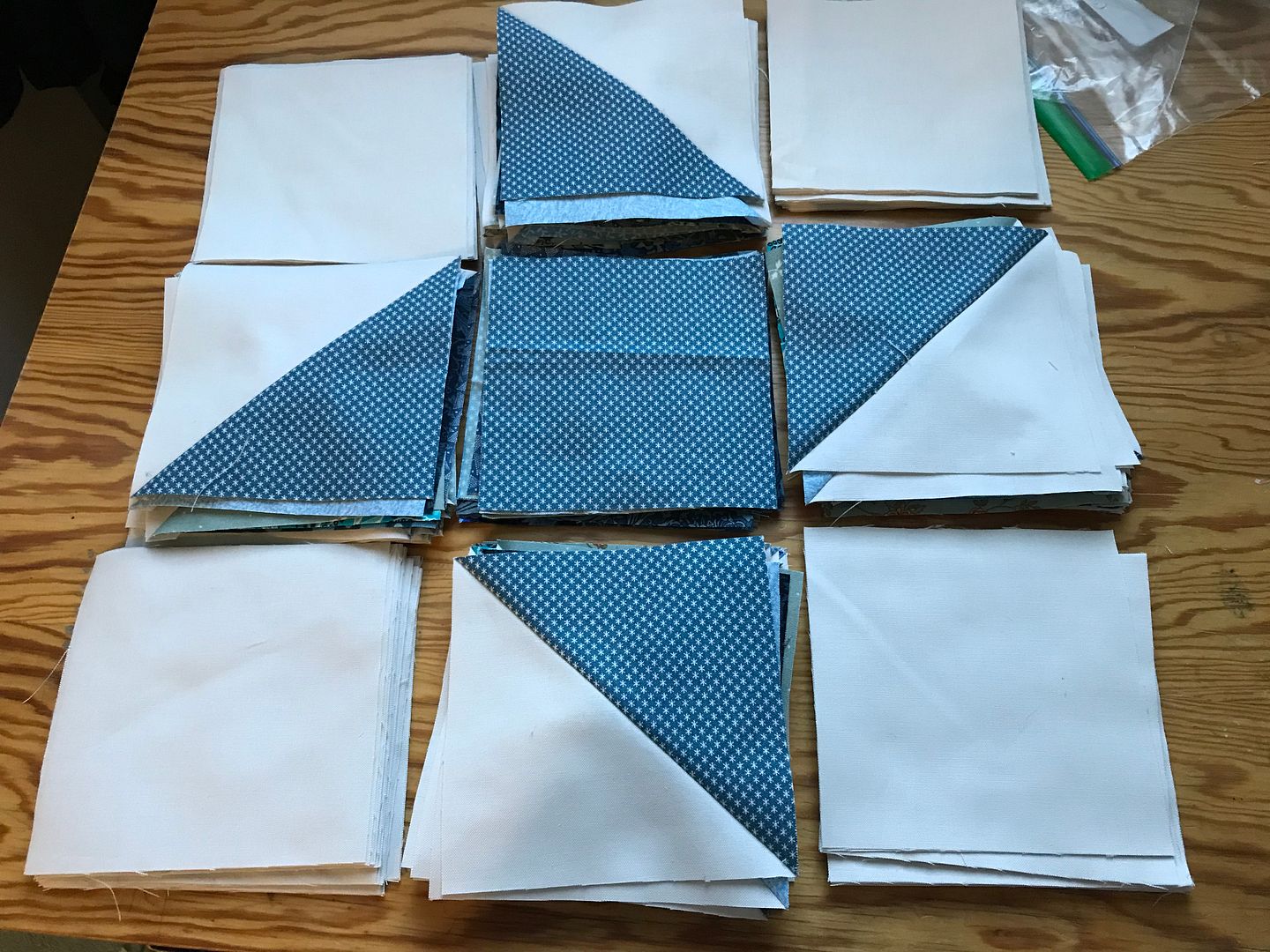 From here, all the steps are the same as the previous blocks, batching tasks to break a large task into doable chunks. Sew down one set of short seams:
Then another:
Give a good press:
Do lots of pinning, then sew rows together:
More rows together: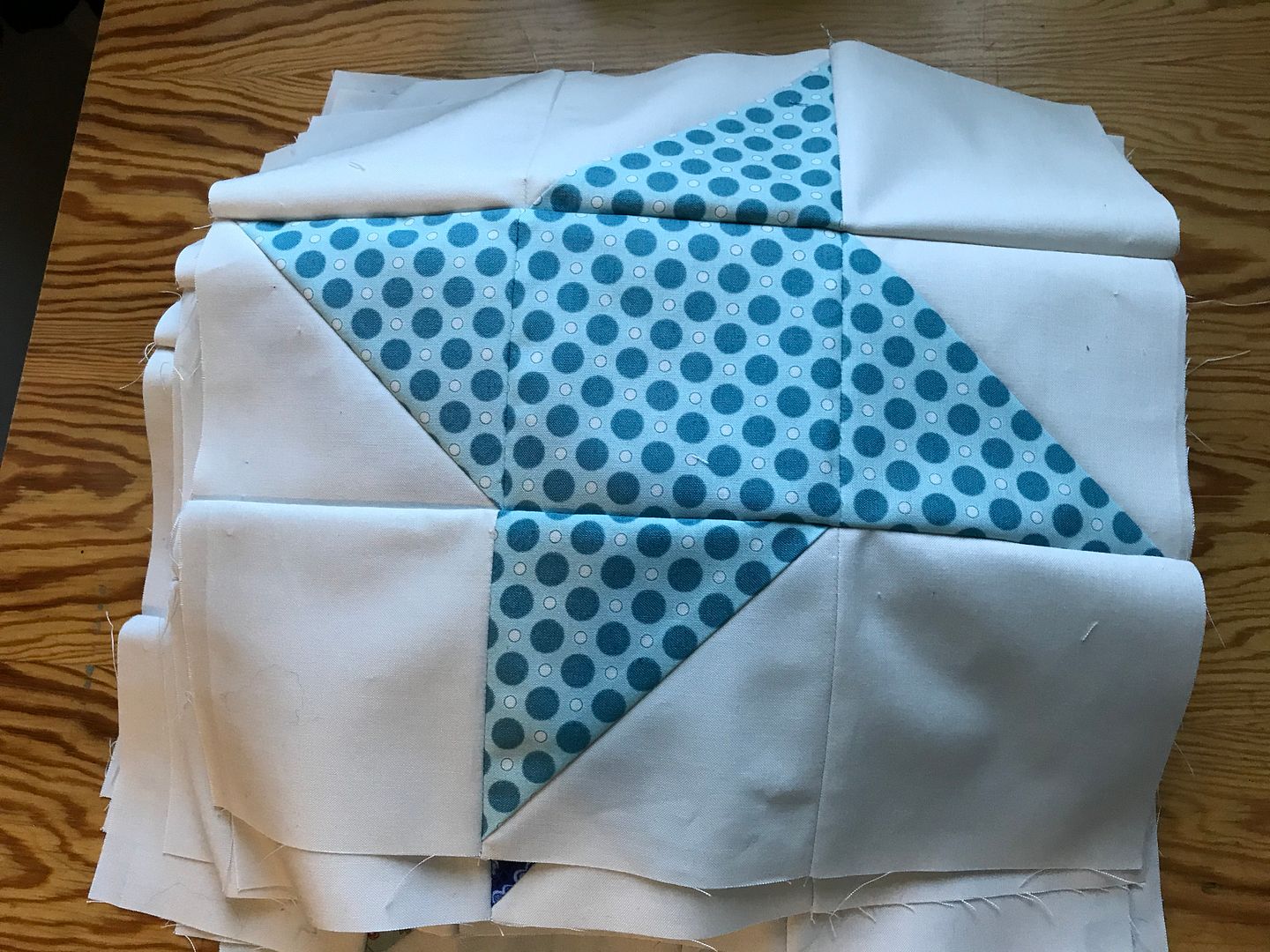 Lots more pressing, and that's eighteen blocks done. Stringbean really is pleased, but she's doing handwriting, so it's hard for her to look it.
On to assembly and borders!