Quilting has become somewhat of a fixation for me. It's not difficult to understand why. The colours are beautiful, the process is fun, and there are so many new techniques to explore.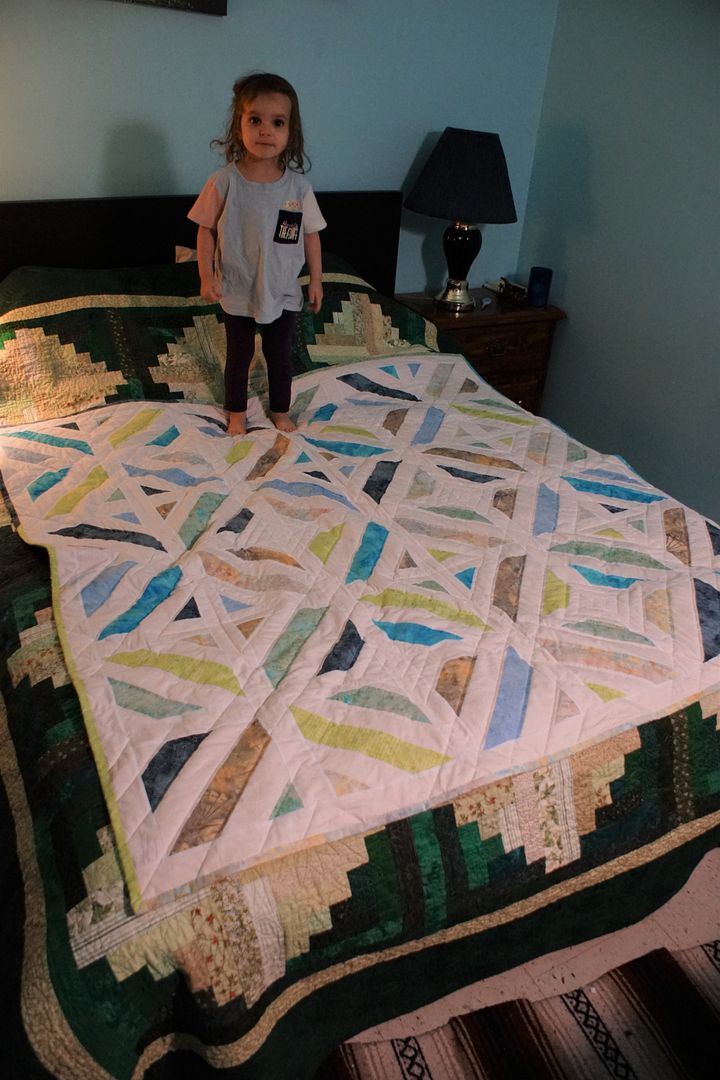 But it's more than that, I think. Quilting is so… controllable.
First off, you're not starting from scratch in the same way as with knitting or weaving, or spinning most of all. You are creating a new textile by reassembling pieces, but the fabric itself is already made. You know what it's going to do; it isn't going to change characteristics or anything like that.
Secondly, you're making something flat out of something flat. Even if your technique isn't great, and your execution falls short, you're still going to end up with a blanket, or a flat textile that you'll turn into something else.
Third, the way I've been approaching it – watching classes and following lots of directions – feel very safe, even when I deviate from the plans or improvise with my own materials.
Machine piecing and quilting isn't meditative or portable. It's focused and intense, and I squeeze it in between the demands of kids, housework, cooking, and school. But that little bit of creativity is… very refreshing.
It's a microcosm of order in a place where the work of my days consists largely in beating back chaos. It's speedy and full of variety, while my most meaningful goals take a ton of patience and repetition. It results in immediate beauty and transformation, while my most important work is invisible.
Early this month, I took advantage of a Christmas sale at the local coop and bought some batiks and whites. There's no batting available in town, and I didn't buy backing.
I followed Amy Gibson's third "Learn to Quilt" class, "Cozy Throw Quilt", which involves strip piecing and sashing.
I made one extra strip set, which I used together with the triangles from the end of the strip sets to make three large pillow tops. These I used with different improvised batting materials to practice my quilting. The pillow forms are all upcycled in one way or another.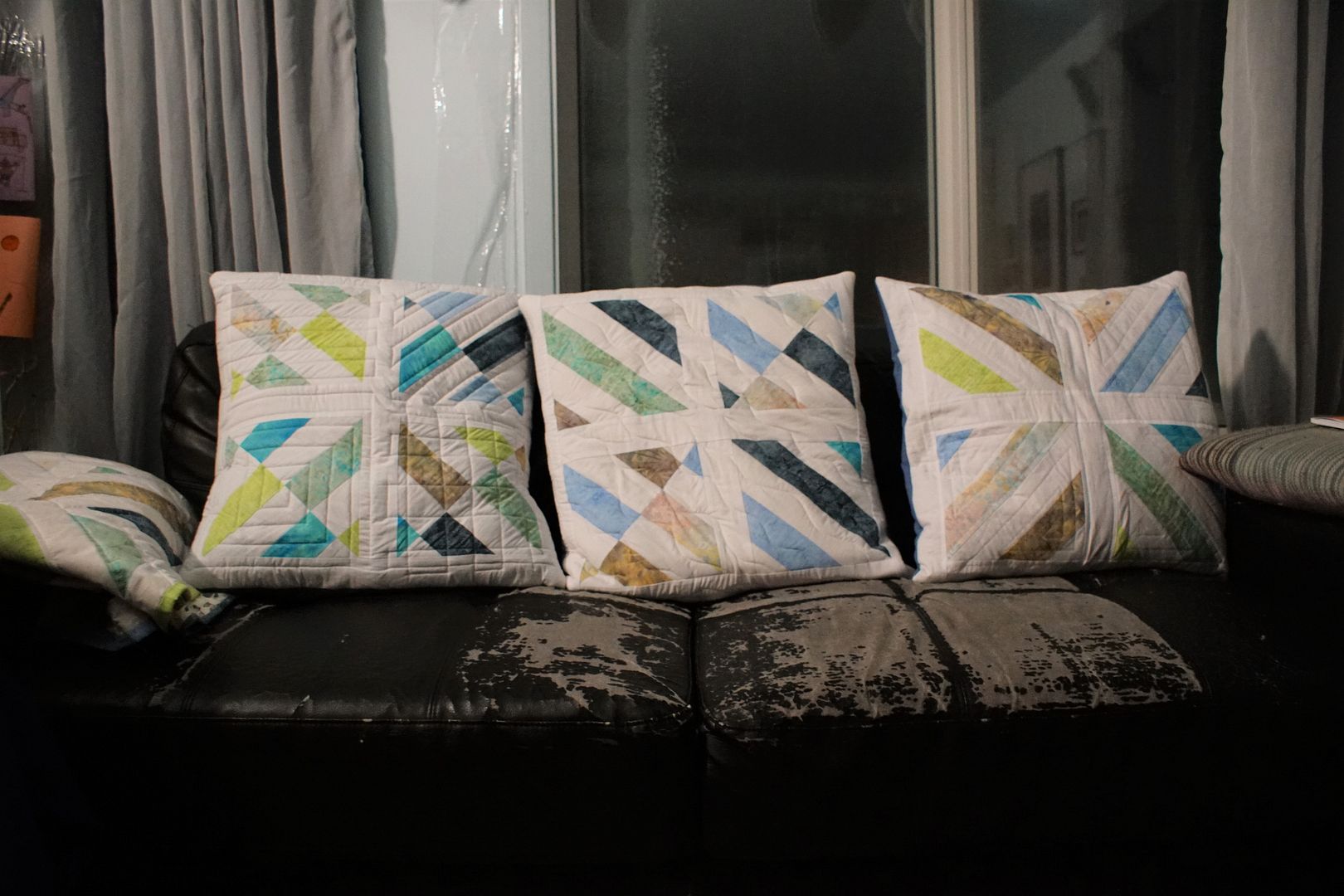 Sadly, the batting for the large quilt was a bright nasty yellow-orange old blanket, which a large amount of bleach did nothing to change. It shows right through the white, and this design asked me to press seams to the white side on the sashing, so they are quite visible. Lacking other options, I just went for it. An old sheet made up my backing.
I am proud of the quilting design I came up with, following Amy's encouragement to come up with our own ideas. Diagonals follow the longer lines of each square. The two different types of smaller diamond centers I filled with two different designs.
This was my first real "blanket" sized quilt, and I learned a ton. I'm excited about more quilts, and that deep breath that comes from making a plan to make something lovely and executing it according to expectation. It might be the only category of thing that comes out according to expectation this year!
Thanks to Dooner, my photographic assistant.