Another Tour de Fleece is in the books! Even though the Tour de France is not running this summer, the spinning event continues as scheduled. And the upshot is that this is the first TdF in a long time when I haven't been traveling.
My goal was pretty simple: spin for at least an hour a day, each day of the tour, except rest days.
It ended up being more like four hours a day!
Let me tell you about what I spun.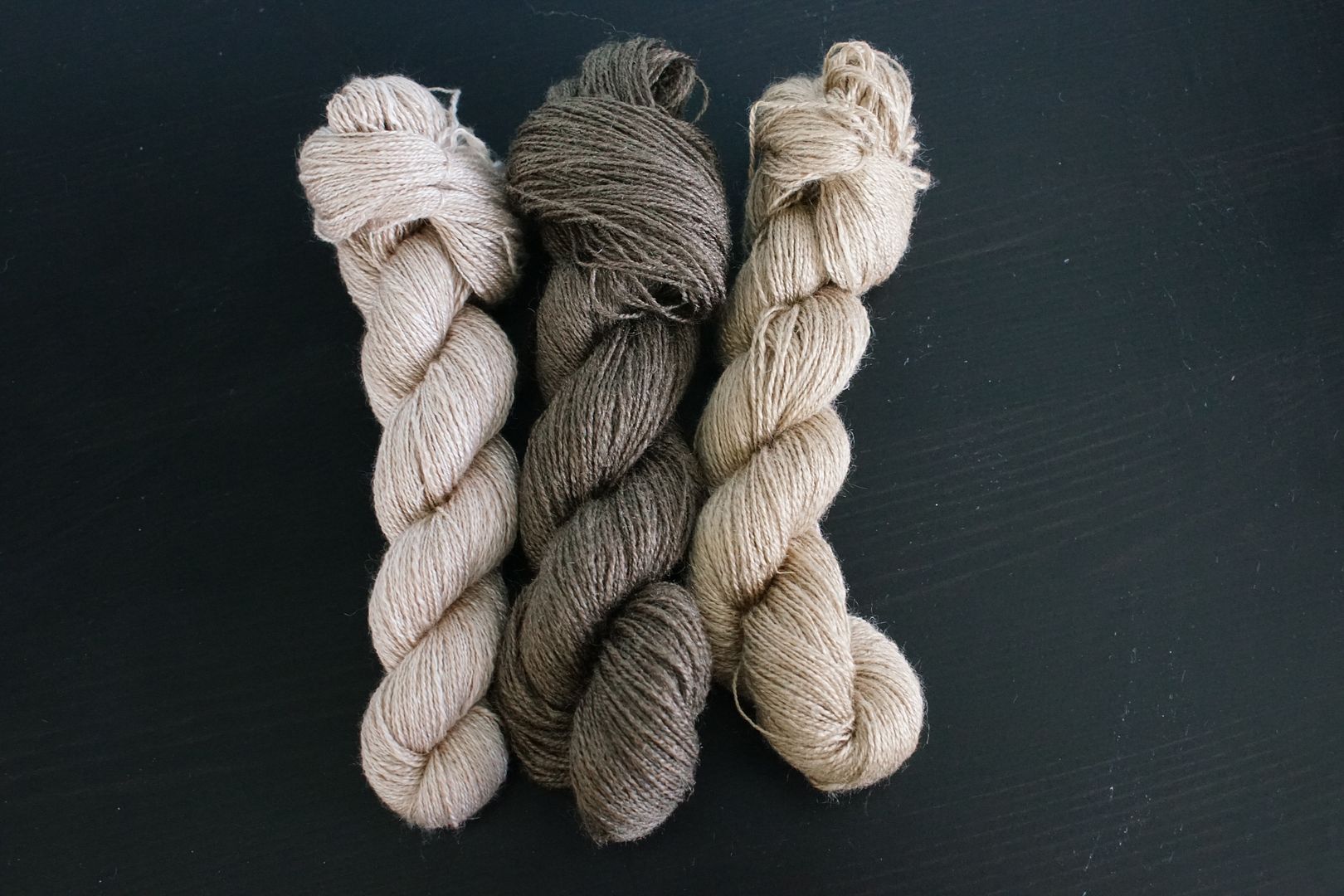 The first are these beautiful silks, which I spun as part of the 51Yarns SAL. From left to right: camel/silk, pedencal silk, and Muga silk. I'll say more about these (and the bombyx silk I spun last month) later… when I get around to knitting samples from them! They are about 1 oz each, around 170 yards each, 2-ply.
From there I changed gears into woollen spinning, and spun up the six batts of 50/50 merino-silk/alpaca that I blended together a few months ago. They were dreamy. I started each batt by opening it up and putting my face in it. Just shy of 700 yards, 2-ply.
The final big push was the companion yarn to the white: an alpaca/Shetland 50/50 blend carded up at the same time. I hope to use them together in a sweater. These were slightly more rustic, since the wool I had processed myself rather than being commercial top, but that's ok. I love this fawn colour so much. Altogether 1258 yards. A little short for my sweater pattern, but I held a batt in reserve in case I need more.
My totals for TdF are:
2,788 yards plied
5,578 yards singles
8,364 total yards of spinning.
That's beyond a record for me!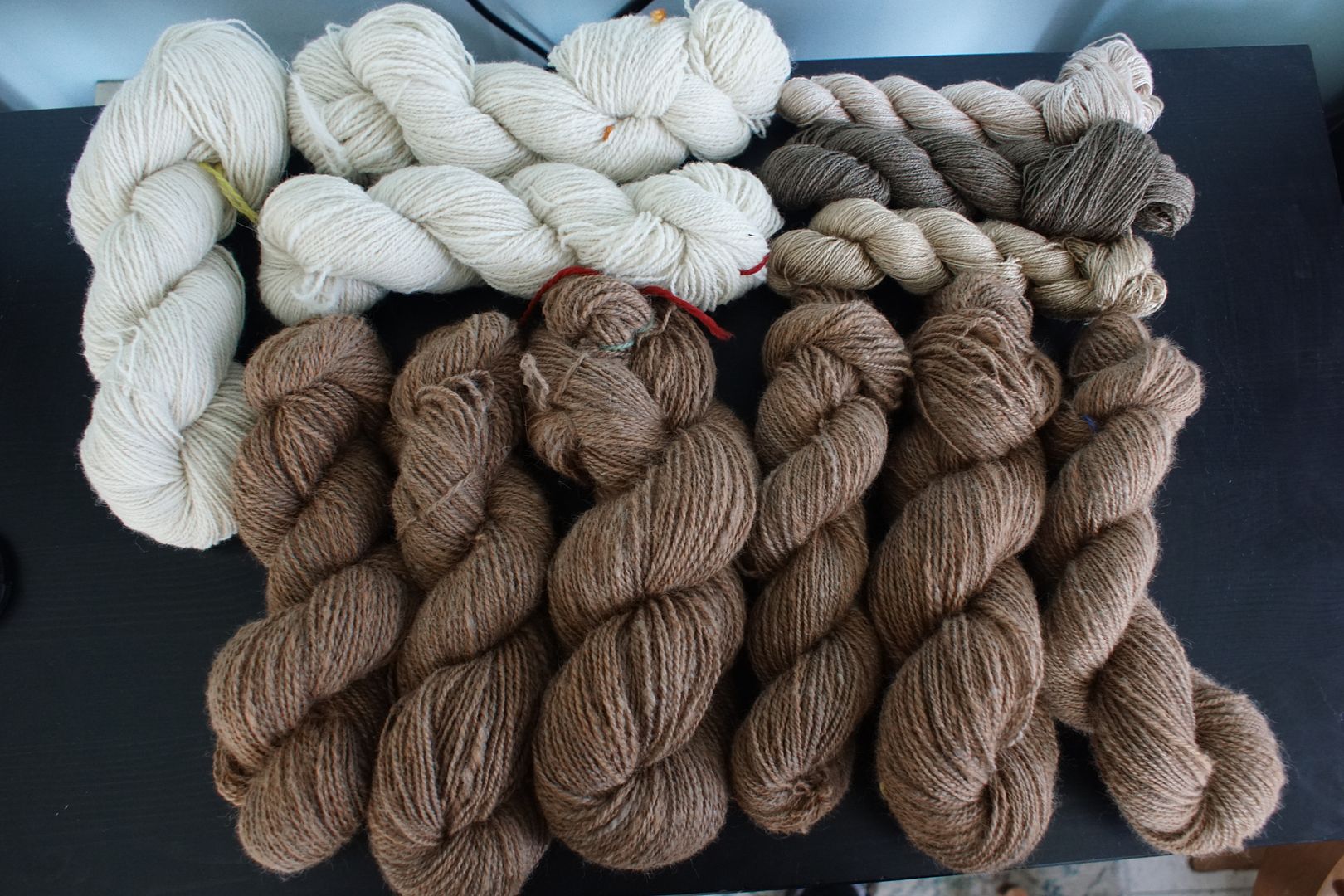 The excellent thing about TdF this summer is that it helped me give myself permission to take a staycation. I spun every nap time and evening that I could, and let the housework get a little behind. I cooked from the freezer, and super simple batch cooking when I had to. We stayed up late, enjoying the sunshine, and got used to being more relaxed. It was what I needed, anyway.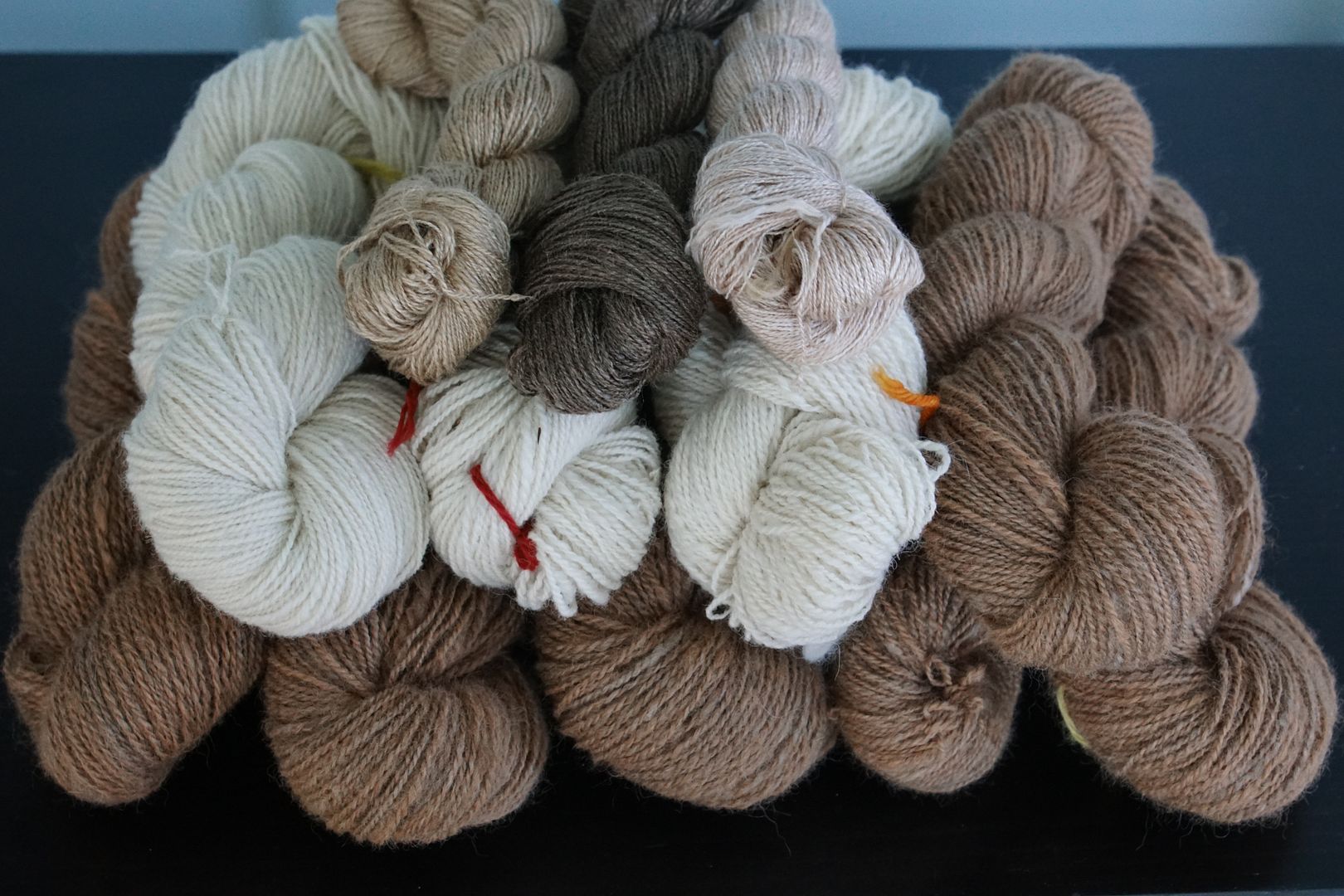 TdF ended a week ago and I'm only now posting about it because I pivoted hard into homeschool prep. But I'll try to squeeze in the time to swatch up my silks and post about them – they're lovely, and they deserve it. I hope you're finding a way to enjoy the world that's still out there during this crazy summer.