Surprise! This bit of Christmas knitting is not a towel at all, but a scarf. After completing the 201 class, I said to myself, I'm on a roll! Why stop? So I started Liz Gipson's 301 class on working with pick up sticks.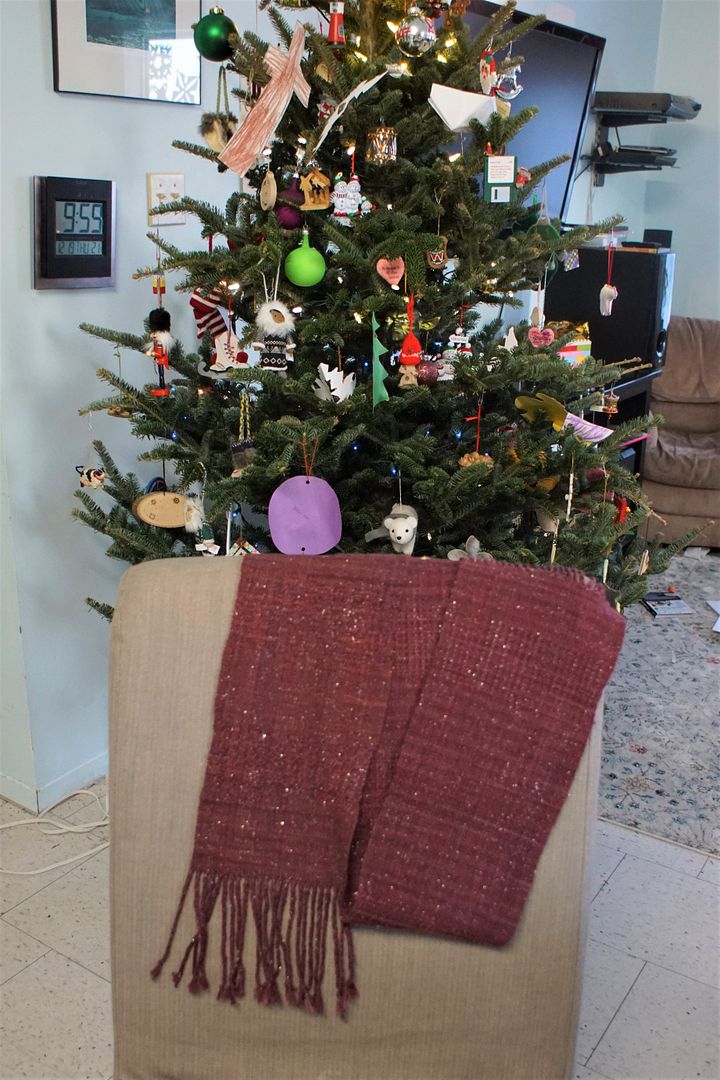 The 301 class introduces you to weaving with a pickup stitck, which allows you to make floats on purpose to make a design. It's a way to make a simple loom do more complicated stuff without much extra work.
Very broadly speaking, pickup seems to me to be like the slip stitching of weaving. I guess it just reminds me of slip stitching because of the floats, and the mind-bending number of possibilities.
The class introduced us to ten of the nearly infinite permutations of pickup patterns, from the very simple:
To the more complex: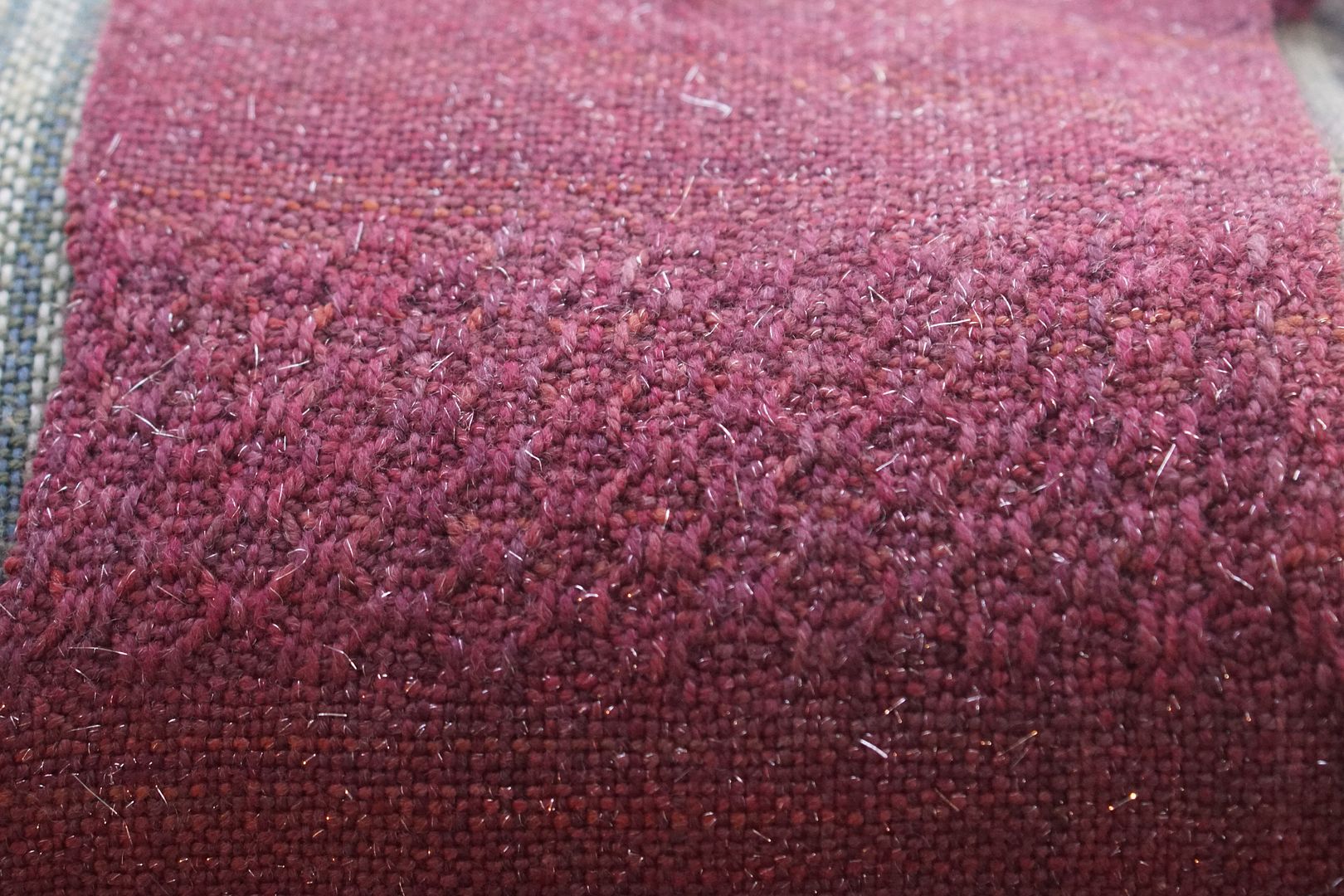 This one is my favourite. It reminds me of a more complicated weave pattern that's in those heavy cotton blankets my MIL puts on the guest beds in the summer. I love those blankets.
The effects in this scarf are very subtle. I used the same colour in the warp and weft because that's what Stringbean wanted; she chose the colour. It's also a superwash, meaning the yarn didn't full and draw in nicely to make the patterns pop. But subtle is just fine. I'd like very much to try this again, though, in two colours of a woolier wool.
It's a little weird to be done the official project part of the class after just one project, since the last one resulted in fourteen finished objects for me! But I haven't yet watched the second half of the class, which is about design. I'm looking forward to that.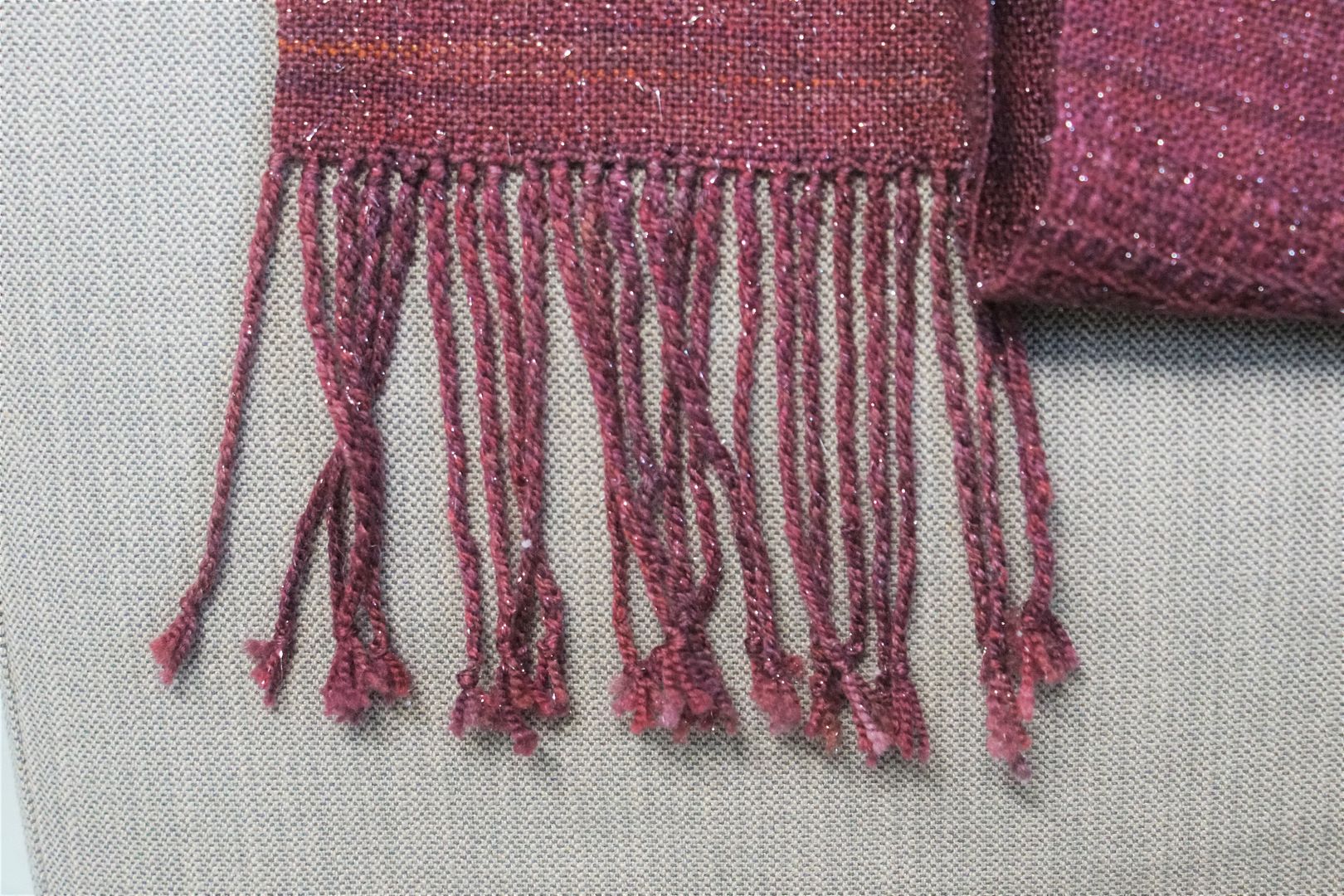 This sparkley pretty is now in the hands of Stringbean's teacher, whose favourite colours (according to her student) are red and purple. This is nicely in between. Even if she doesn't wear it, she's worth it! A good teacher is more precious than gold!