If you're visiting this blog for the first time, welcome! I'm so glad you're here, and I hope you enjoy what you find. This little spot is my virtual living room, so to speak, so feel free to make yourself comfortable. I do try to keep things tidy around here – at the bottom of the page on mobile, or on the right in a browser, there are categories to find topics you are interested. You can click on my wee picture if you want to learn a little about me. But mostly, this is just where I talk about what I'm up to. So make yourself a cup of tea and get cozy; I'd like to hear about you too.
For those of you who are more regular readers of this blog, I have a confession to make: I've been holding out on you. I started on a project nearly a year ago that is A Bit of a Thing. I've kept very quiet about it, for fear that the light of day would scare it off. But today is the big reveal.
I have a new pattern out today. It's a small semicircular shawl named "The Thaw." You can check it out here on Ravelry.
You'll know that I've been following Kate Davies' work for a while. Last March, KDD & co announced their newest pattern competition. The theme was "My Place," and the assignment was to create a neckwear accessory inspired by "your place in the world, whatever that means to you." They also offered yarn support to the first 100 applicants – a huge help for my limited budget.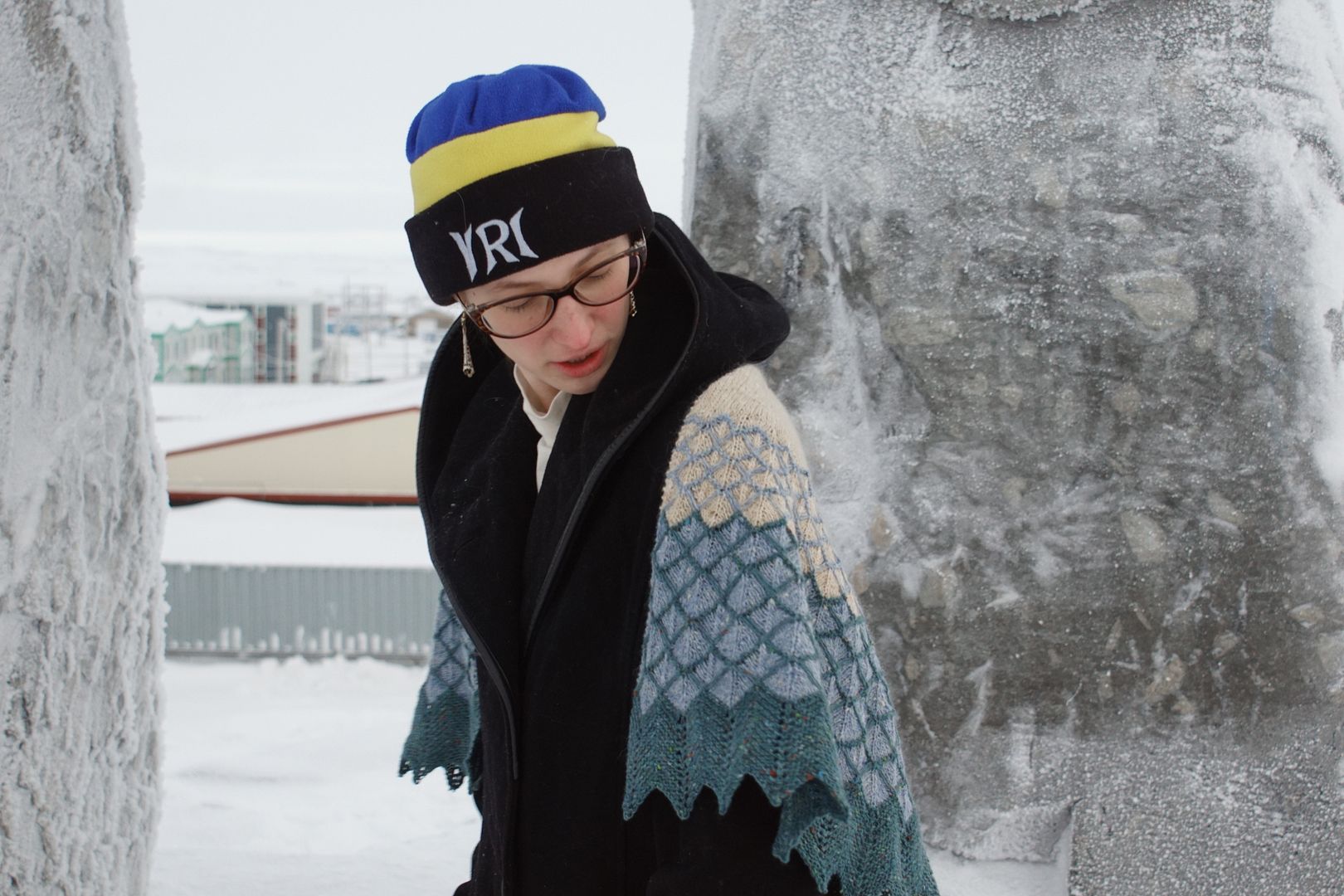 I learned about the design during a bout of insomnia. I happened to check my email at 3 am (something I rarely do), and there was the announcement. Within a few minutes, a full-fledged design idea had materialized in my mind. I made a sketch, sent it in, and received confirmation within the day. A few months later, I had completed my entry, and in the summer, I received word that mine was one of the winning entries!
Unfortunately, due to the pandemic, plans for a print book were cancelled. However, KDD & co. adapted their plans to still celebrate the work of all the contributing designers in a different way. Each of the designers are now self-publishing on Ravelry, and we get to write a longer essay about our "Place," which Kate is publishing on her blog. This is a real treat, because I got to wax poetic about the inspiration for my piece. You can now read my essay here, along with the excessively kind words Kate wrote to introduce it.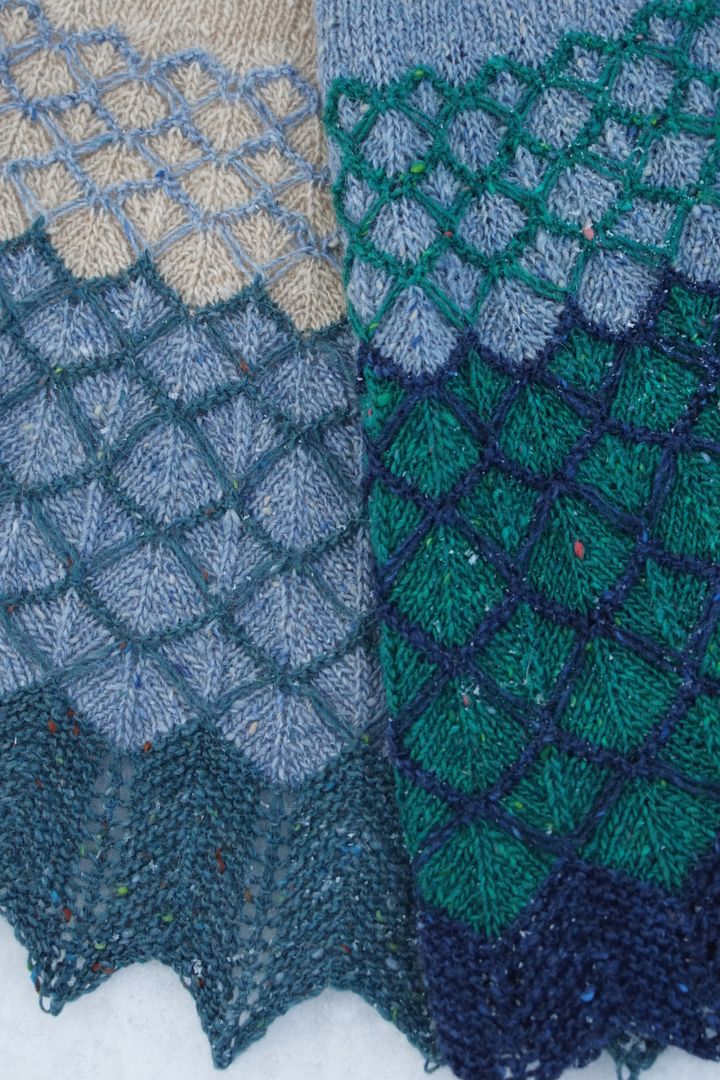 Thanks are due to my mom, Linda, who kindly test knit the pattern in the darker colourway and sent me her sample. Thanks to M and R, my young friends, for modeling the shawls on a warm January day. Thanks to their parents, my friends Alide and Kevin, for their unflagging encouragement through the process. And most of all, thanks to the One who woke me up at 3 am. My Maker made me a maker, and he lovingly nourishes my need to create. What a ride.
If you'd like to read more about the shawl pattern itself, and how it was inspired by my place, please do click over to the KDD & co. blog to read about it. Happy knitting!